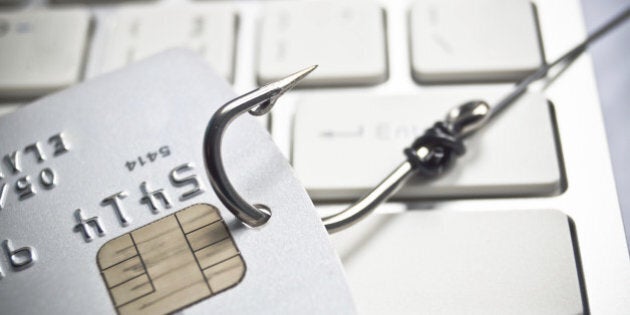 Canadians are under a constant barrage of fraudulent activities.
The Canadian Anti-Fraud Centre (CAFC) reports that in January and February alone more than 3,300 Canadians were bilked out of $9.8-million in mass marketing frauds, while 5,600 people had their identities stolen with losses totalling $1.9-million.
In 2016, CAFC also reports that marketing frauds cost Canadians $81.9-million and losses related to identity theft were a hefty $11.7-million.
These stats are even scarier when you consider that the majority of frauds go unreported.
The survey's message is clear: the threat is relentless and Canadians must be highly aggressive about protecting themselves, their families and their information.
The survey also detected promising signs of progress. Businesses, for example, can take heart from the fact that, in this era of ever-changing technology and data management challenges, Canadians increasingly recognize the efforts the sector is making to protect the personal information of customers. Seventy-two per cent agreed that companies, in general, are doing the best they can to prevent data breaches, up from 66 per cent in a similar study in 2016.
That said, Canadians are under no illusions about the threat to companies. Seventy-three per cent of respondents also agreed that Canadian businesses are vulnerable to cyberattacks regarding personal information.
The year-over-year surveys also detected that fear of identity theft is in decline. Two-thirds agreed they were concerned about ID theft, but this is down sharply from 74 per cent in 2016.
Possible reasons for this change are increased awareness and faith in the data management practices of the businesses they deal with.
Acknowledgment of identity theft as a dangerous threat is deeply embedded in the Canadian psyche. The survey finds that nearly four-in-ten adult Canadians now believe that someone has personal information about them that they should not be in possession of, up from 35 per cent in 2016.
Another telling finding is that 43 per cent of adult Canadians with access to the internet say they are uncomfortable making online purchases.
Canadians also increasingly view electronic payment methods through the lens of security. Seventy-one per cent of those surveyed expressed concern that easy-to-use payment methods, such as tapping debit and credit cards or using smartphone apps, actually makes fraud easier.
Much credit for these advances in awareness should go to news media. This year's fraud survey finds that 75 per cent of adult Canadians cite the news media as their top source of information when it comes to protecting themselves against fraudulent activities.
Use strong passwords and never open emails or attachments from unknown sources.
Verify with 100 per cent certainty who you are dealing with.
Check your credit report regularly to see if anyone is applying for credit in your name.
Keep your Social Insurance Number secure. Share it only with government, your bank and your employer.
Never let yourself be pressured.
David Malamed, CPA, DIFA, CFE, CFI, one of Canada's leading forensic accountants and a recognized expert in fraud investigation, offers this advice regarding mass marketing scams.
"Fraudsters constantly find new ways to lure people who are vulnerable," says Malamed. "Canadians must be highly skeptical of any request for money or information from people or organizations they cannot verify. Don't worry about being impolite, just simply end the communication."
The CAFC is urging Canadians to report actual or suspected fraud by visiting antifraudcentre.ca or call toll free at 1-888-495-8501.
Follow HuffPost Canada Blogs on Facebook