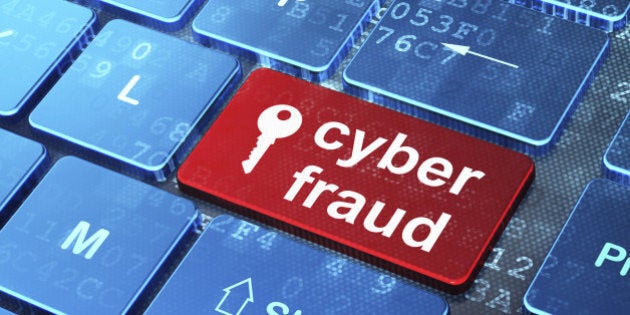 March is Fraud Prevention Month in Canada and it's timely to remind Canadians that everyone is vulnerable and that vigilance, knowledge and the confidence to fight back are powerful deterrents to fraud.
A 2016 survey from the Chartered Professional Accountants of Canada (CPA Canada) demonstrates deeply held concerns about fraud and identity theft. Three quarters (75 per cent) of respondents say they are more worried about fraud today than they were five years ago and the same percentage is doing more to protect themselves.
What this tells us is that there is a growing awareness about fraud among Canadians and that is good news. However, people must remain skeptical and keep their guard up at all times.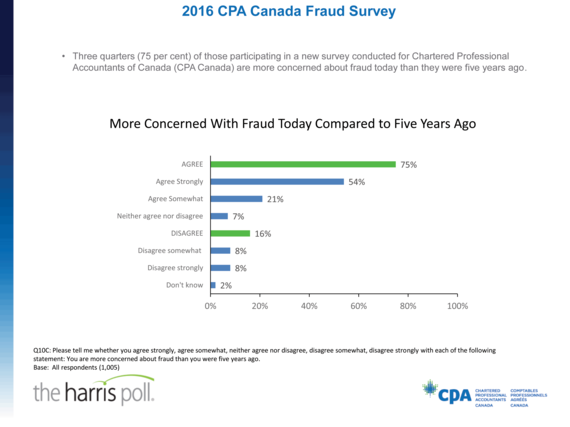 Fraud stats from the Canadian Anti-Fraud Centre (CAFC) for 2015 show clearly that the threat is relentless. The CAFC reports there were over 50,000 complaints of mass marketing fraud and total reported losses topped $81-million. To the end of November, more than 17,000 Canadians reported being victimized by identity fraud and losses totaled $10.7-million.
As if these statistics aren't scary enough, the CAFC advises that scams more often than not go unreported and the actual totals are much higher.
CPA Canada's survey found:
33 per cent of those polled reported being a victim of fraud. Among this group, credit card fraud had the highest incidence (65 per cent) followed by debit card fraud (31 per cent).
35 per cent fear that someone has personal information about them that they should not be in possession of.
Among those with access to the internet, 17 per cent say they had corresponded either through social media or email with someone who had misrepresented their true identity; 14 per cent say strangers had accessed one of their email accounts and eight per cent say the same about a social media account.
This data also shows widespread worry about cyber-attacks on businesses. Two-thirds of respondents believe that companies are doing the best they can to safeguard personal information. Yet, 73 per cent think such information is at risk because of the vulnerability of businesses to cyber theft.
The cyber-security concerns of Canadians align closely with those of professional accountants in Canada and the United States surveyed in 2014. CPA Canada and the American Institute of CPAs found that preventing security threats was the top technology-related priority among the accountants each organization surveyed. Of particular concern were mobile device vulnerabilities and sophisticated, persistent cyber threats.
CPA Canada's 2016 survey shows Canadians are taking simple but important actions to protect themselves:
86 per cent of those with internet access and debit/credit cards use passwords that contain letters, numbers and symbols for websites that include financial information.
80 per cent with a credit or debit card shred statements that contain credit or debit card numbers.
73 per cent always lock their mobile devices when not in use.
More information on protecting your personal identity can be found online.
The CAFC is urging Canadians to report fraud whenever it occurs. "People need to be vigilant, not only by acquiring the knowledge to spot and stop fraud but also by reporting these crimes," says Josee Rousseau, Cpl/Cap., Supervisor Call Centre & Intake Unit, Canadian Anti-Fraud Centre. "Your information could help law enforcement stop a new form of fraud in its tracks."
Actual or suspected fraud can be reported by visiting antifraudcentre.ca or calling the CAFC toll free at 1-888-495-8501.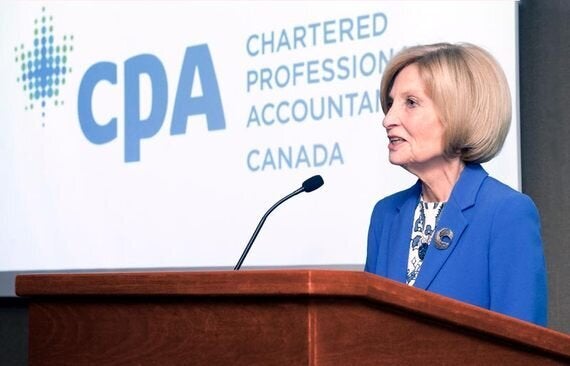 Follow HuffPost Canada Blogs on Facebook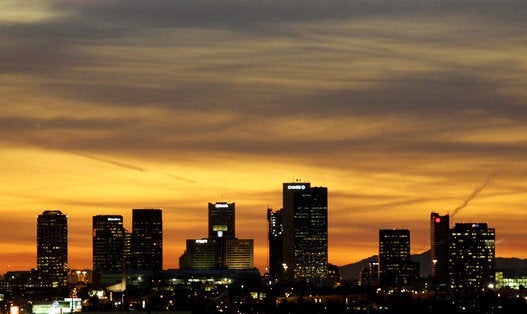 9 States With the Most Identity Theft Complaints