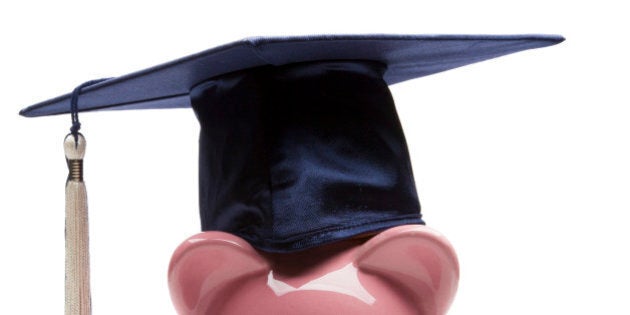 In a survey, conducted for Chartered Professional Accountants of Canada (CPA Canada), virtually all respondents (98 per cent) agreed that money management is an important life skill and 95 per cent felt that learning about it at a younger age increases the likelihood of financial success. However, just over eight-in-ten of those surveyed indicated a belief that our youth are not well prepared to deal with financial matters when they first enter the workforce.
The post-secondary years are the ideal time to lock in great habits and fill any gaps in your children's financial education. Regardless of whether there are savings set aside or loans to be taken, managing the dollars matters. It's our young people who gain the most from good advice as they take on increased responsibility.
The trick is for students and parents or guardians to form a partnership. Together, consider some financial basics: know where you stand, track your spending, live within your means, understand the difference between good debt and bad debt, between needs and wants and have a safety net to guard against potential adversity in the future.
Step one? Determine costs - tuition, books, food, accommodation, travel, insurance, clothing and grooming, leisure, and any extra program fees. Next, assess assets. Are there RESPs? Scholarships? Other contributions? Funds from your child's savings or earnings?
Contributing builds responsibility
Most students will tell you that they feel pride and success for having contributed to their education.
Having students cover, for example, their leisure money in first year is a great base-line, even for the most financially fortunate. As their ability to earn grows, so too can their contributions. Having a money trail is a great way of fending off what some parents describe as the "latte factor." Little un-tracked conveniences and treats can quickly add up. It is crucial to break down expenses monthly and weekly, so students can see the costs clearly, especially for discretionary spending.
To put things into perspective, a $5 a day indulgence becomes a $35 a week habit and over the course of a year can exceed $1,800.
Simple division can be used to help a student manage other costs too, such as a residence meal plan, especially if it's a declining balance. What will happen if they've eaten their way through all their food money by March? Anticipate something like this and agree on who pays for what. And once that has been achieved, it is important that everyone honour their commitments.
Confidence for the future
Discussing money matters with children can spark conversation, produce a higher level of trust and even help them develop their own financial goals.
Running out of money can lead to stress and upset, and nobody enjoys that. Bringing children in on financial conversations while they are young really helps to prepare them for when the dollars get bigger. They feel supported, but they've also embraced financial management. Being able to manage money is a life skill that gives you confidence.
Here are some tips for parents and post-secondary students:
Visit the bank together and find out what services they offer.
Investigate a student credit card. Students can learn first-hand about paying off balances, avoiding the unfortunate side of compound interest and building their credit record.
A recent poll by CIBC finds that 48 per cent of students are most worried about covering their upcoming school year's tuition and living expenses or repaying their student and school-related debt. Over one-third expect to graduate with more than $25,000 in debt.
Interest on government sponsored student loans is tax deductible, so students should not convert or transfer it. In addition, with every raise or windfall, payments should be increased immediately. You can't miss what you're not used to having, and you'll reap the rewards of your education faster.