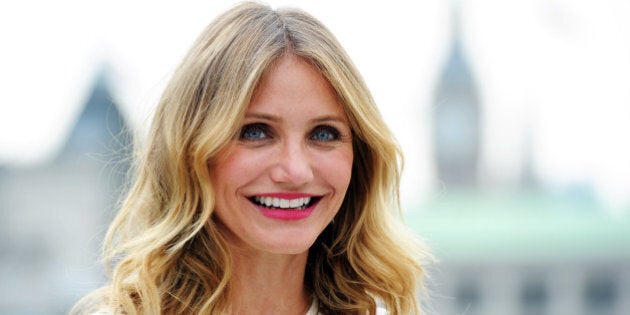 We're always complaining that the standard of beauty portrayed and perpetuated in Hollywood is unrealistic, unproductive and sending a terrible message to women everywhere. And, it's true; for the most part red carpets are filled with sad, "hangry" stars, full of fillers and botox and empty of nourishment or self confidence. But, if you dig a little deeper you will find that every year there are a few standout women in the spotlight, who are not afraid to breakaway from the B.S. and send a more positive message. This year is no different.
There are three brave and badass girls right now, who are inspiring a new narrative when it comes to fitness, lifestyle and self acceptance.
Kim, who!? Gone are the days of Khloe, the forgotten Kardashian. These days the youngest sister is arguably the hottest. It's not because she lost 30 pounds that she's a fitspiration, but rather how she lost it...by getting STRONG! That's right, forget Quicktrim, the Atkins diet or waist training corsets, turns out this Kardashian is earning her badass bod the old fashioned way -- hitting the gym, hard! Her irrefutable results remind us that we don't need to starve ourselves of food and self love to look and feel great -- what we need is the resolve to make a change and the dedication to keep it going.
If you peruse KoKo's Instagram feed, among the countless and yes, shameless selfies (she is still a Kardashian, after all), you'll find numerous pictures and videos with her trainer Gunnar Peterson, showing off her ample abilities. She posts vids relentlessly hitting boxing pads, tirelessly dragging sleds across the gym floor and ruthlessly ripping it up on the StairMaster. So while Kim is off "breaking the Internet," Khloe is busy breaking a sweat! Now, that's a Kardashian I'd like to keep up with!
Before you get all like, "Cameron Diaz is gorgeous and perfect and she probably doesn't even need to workout because she's so perfect and awesome and perfect..." have you read The Body Book, yet? In the self-written lifestyle book, she admits that even she has suffered from body hang-ups in her life. Before you cue the eye rolls, let's unpack this admission. Because she was blessed with disgustingly long legs, a flawlessly lean figure and a freakishly fast metabolism, she admits to abusing her body in her teens and twenties -- smoking a pack a day, bingeing on disgusting food, and just generally treating her body like complete crap.
According to Cammy D, it all took its toll, wreaking havoc on her skin and overall health and eventually forced her to make some serious lifestyle changes. It's her new and improved perspectives that make her this year's Queen of Fitspo. Here's the 411 -- She treats her body like a temple. She covets carbs because they help fuel her energy, so she can tear it up in the gym and "be present" everyday. (#Preach!) She loves cheese, sweating and isn't afraid of ageing. With advice like this it would be easy for Cam to come off judgey and pretentious, but fear not, she is still the goofy, giggly, self-deprecating girl we all wish was our bestie. The only difference is, now when you imaging yourself getting drunk with her, picture yourselves crushing bottles of organic wine and keeping well hydrated.
Some might be surprised at the choice to label Miss Lena a fitness inspiration. It's true, she doesn't have Cam's covetable six-pack, or an enviable dedication to the gym like Khloe. But, what Lena has is a revolutionary attitude towards life and self-acceptance, that we can all learn from. Much like a lot of us, she hasn't always had the best attitude towards her body, succumbing to Hollywood pressures during the first season of her hit show Girls. In her new book Not That Kind of Girl Lena admits to going to extremes to lose weight, revealing that her obsession with food once dominated every part of her life. (Sounds familiar!)
Now that she's a little older, a lot wiser and still just as lovably neurotic, somewhere along the way Lena has found peace, perspective and happiness. She now claims to think of food as fuel for her body, maintains an active but realistic relationship with the gym and really loves herself -- lumps, bumps and curves included. In her words, "It used to be when I went into a room with all thin women I felt like, what's wrong with me? Now I just feel special." Damn straight, Lena!
(P.S. Check out her outstanding outlook for yourself and watch this video diary from her book tour. It's worth a couple of minutes!)
Crunches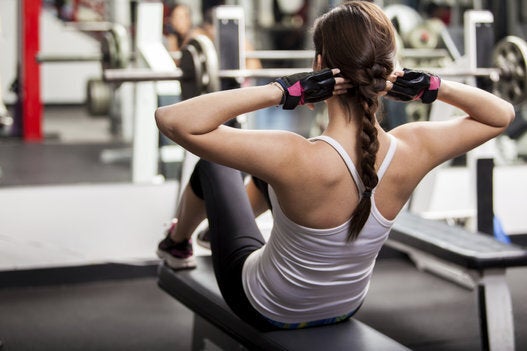 Antonio_Diaz via Getty Images
The Seated Hip Abductor/Adductor Machine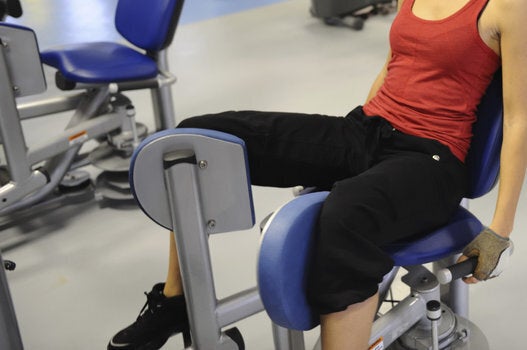 Behind-The-Head Lat Pulldown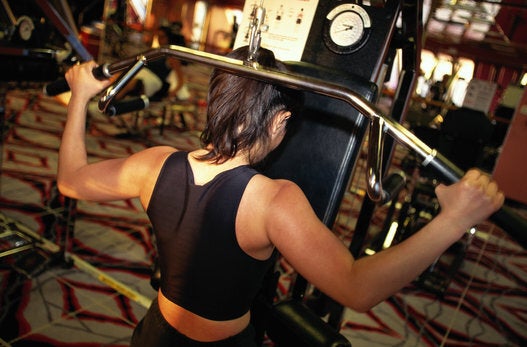 Karl Weatherly via Getty Images
American Kettlebell Swings (If You're Not Ready For Them)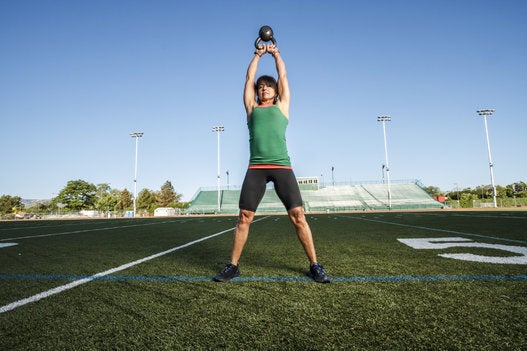 Brian Steele via Getty Images
Curls In The Squat Rack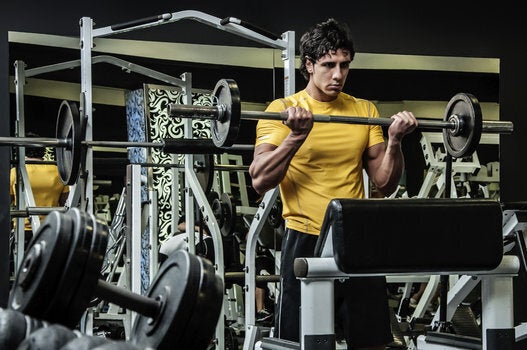 Predrag Vuckovic via Getty Images
The Leg Extension Machine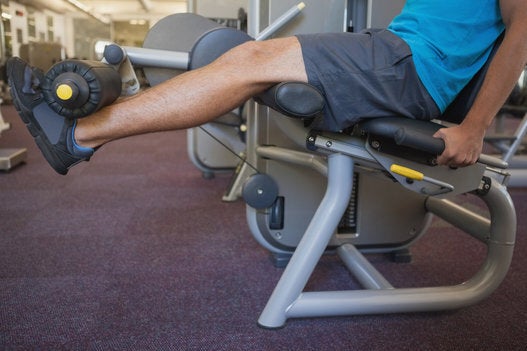 Wavebreakmedia Ltd via Getty Images
The Smith Machine