 Long story short, something is wrong.
Across the globe, the impacts of a planet nearly one degree warmer than the past decades are being felt. People are connecting the dots between extreme weather, droughts and famine, desertification, deforestation, rising sea levels, flooding, wildfires, and a range of devastating impacts the result of a changed climate. They are connecting these dots to a history of the fossil fuel industry and wealthy, developed nations having free reign pollute.
Somewhere along the way, those with the power to prevent the planet from warming beyond a two degree climate limit lost the path. Here in Doha there are missing dots: Justice, Equity and Ambition.
According to a recent report from the World Bank, locking in business as usual policies today would place us on a four degree warming path. Add the expanding unconventional fossil fuel reserves coming into the equation and by 2035 were looking at something closer to a six degree warming target.
In the Cancun agreements, which laid the groundwork for the negotiations currently underway in Doha, the world agreed to limit global temperature rise below two degrees Celsius. The ledger on this doesn't add up. Rich, heavily polluting nations' targets fall far short of adding up to meet the kind of reductions we need to keep temperature rise below this level. Furthermore, most of these targets are divorced from, or fail to take into account the reality that to reach this target, two thirds of fossil fuels available on this planet need to stay in the ground.
Developed countries, when they put 30 per cent emissions reductions or less on the table are effectively putting death, displacement and devastation on the table. To call current targets enough, is to effectively announce that on this planet there are acceptable losses in those regions least responsible for causing climate change.
Historically, the global north is responsible for 75 per cent of historical emissions. Despite the blame of big polluting nations like Canada and the United States, China and India emitted less than one third of U.S. emissions between 1900-2004. In order to address this, the UN climate framework operates within three key principles, formulated in the Rio Convention which the UN climate convention is founded upon: common but differentiated responsibilities (CBDR), historical responsibility, and equity.
BLOG CONTINUES AFTER SLIDESHOW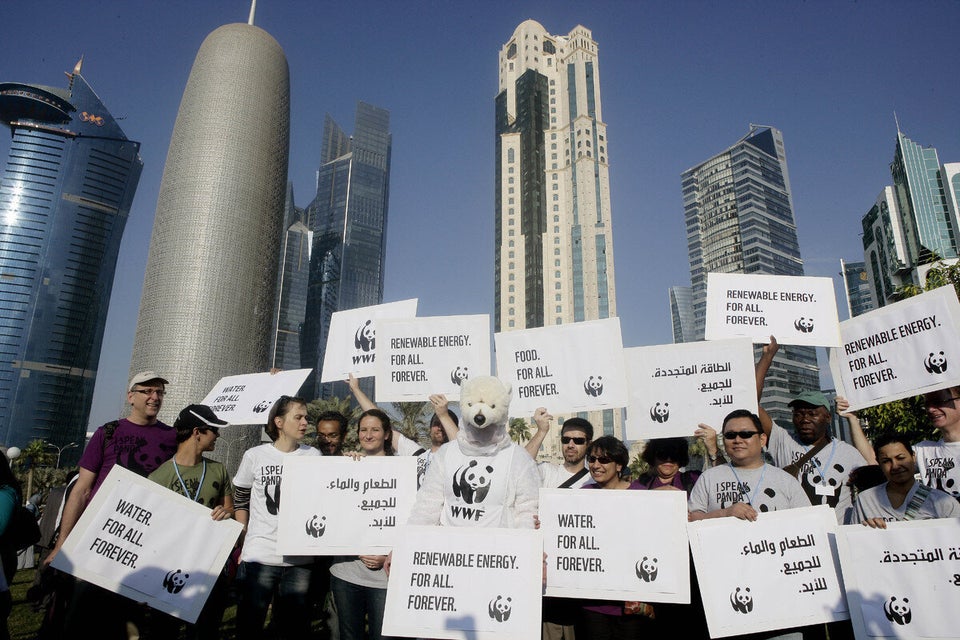 Last year, Canada's environment minister set the tone we are seeing for equity in Doha, rejecting what it called "guilt payments" to the developing world, in reference to CBDR. The principle survived Durban, but only as something that the same minister referred to as "what we've got to work against."
In Doha, CBDR remains a persistent point of contention, with developed, historical polluters working to remove or undermine the principal in order to alleviate them for their historical climate debt. On the table in Doha is a plan to review the principles of equity over a two year period, effectively delaying the inclusion of real equity into a post-Kyoto agreement, and potentially removing it altogether, as some developed nations are pushing for.
Underlying all of this is a basic tenant that a failure of equity and ambition is a failure to deliver justice. Those who have done the least to cause climate change are suffering the most, and in Doha, there still remains no finance to support those most impacted. Despite the creation of the Green Climate Fund, and other financial mechanisms, funding for adaptation and mitigation has yet to be pledged, let alone given.
Canada, again playing the role of pariah, announced that it will refuse to put money in the Green Climate Fund until developing countries take on legally binding commitments. This is against the Rio Convention principles, and insulting to vulnerable countries that desperately need support to adapt to a problem they did nothing to create while they try to adopt lower carbon development pathways.
Countries with some of the weakest domestic climate plans and lowest international targets are effectively holding the developing world hostage and without an international compensation mechanism, countries who suffer are going to have to pay for themselves -- which has the potential to exacerbate the problem, as many of these countries would be forced to expand environmentally destructive industries in order to finance adaptation projects.
When it comes to dealing with climate change we are running out of runway. A new, ambitious deal needs to take off in two to three years and needs to aggressively cap emissions within the next decade. In the meantime, rich nations need to make deep cuts now and follow through on their previous commitments. The implications of failing to do this are unimaginable.
Climate charged disasters like the current flooding in England, or Hurricane Sandy hitting the United States is the failure of historical polluters coming to bear. The developing world has already been battered by climate change, and it's only set to get worse. Droughts will expand, widespread crop failures are predicted, sea level rise and storm surges could wipe entire coastlines and nations off the map, all while those with the historical responsibility and the resources to act defend business as usual.
Like I said, something is very wrong here.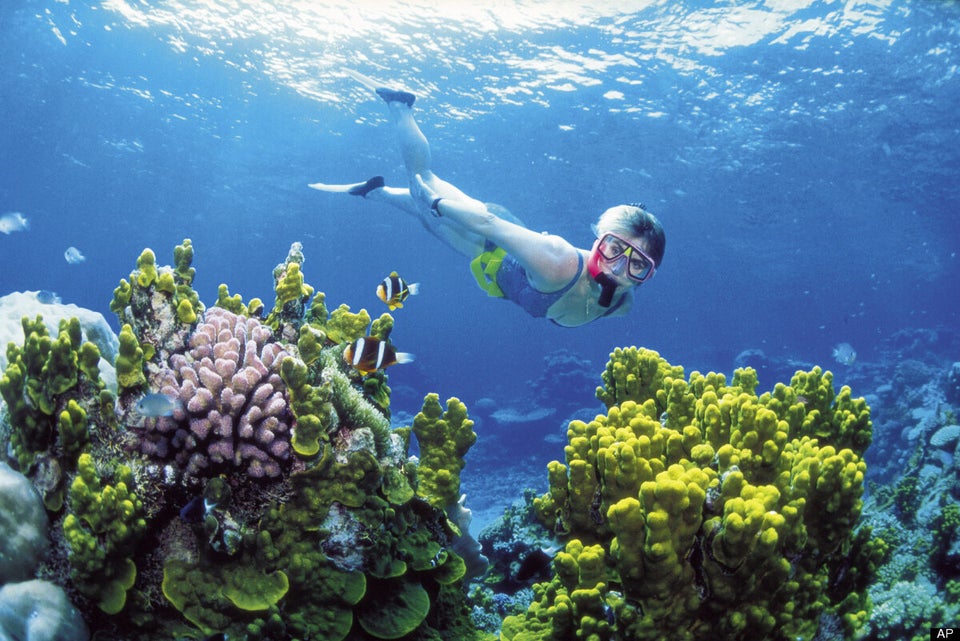 What Climate Change Just Might Ruin