This week's episode is our season finale. It's all about astonishing advances in connections -- both figurative and literal. The amazing advances that scientists are researching and creating in order to make our world a better place to live continue to inspire me!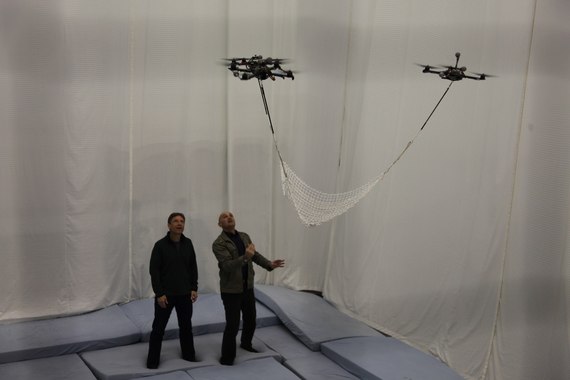 Jim Al-Kahili begins our episode in Zurich, Switzerland where he meets the inventor of Quadra Copters. These are intelligent machines that can think for themselves through feedback loops. The system is totally autonomous; no human intervention is required for the machines to react to each other. The video footage is truly astounding.
Next, Daniel Kraft travels to the University of Maryland where he investigates the technology behind Hemogrip. This new material utilizes the natural gelling properties of crustacean exoskeletons to produce bandages and foams that work to immediately stop wounds from bleeding out. This could make a huge difference to trauma victims that have long travel times to get to hospitals.
Chris Eliasmith is at Harvard University to check out the next generation of flying drone technology. These machines are independent, smart, and incredibly agile thanks to a scientific collaboration between biologists and engineers. These robotic birds were modelled after pigeons, and they can incorporate both visual cues and sensory feedback.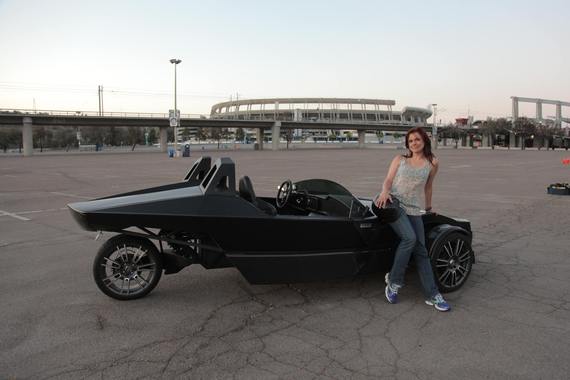 I think that I got to have the most fun in this episode. I travelled to San Diego to check out the technology behind the world's most powerful electric car, the Torq EV Roadster. This car can go from zero to 60 in four seconds, and has more power than a brand new Ferrari. The power comes from 56 lithium ion phosphate batteries, each being 20 times more powerful than a regular car battery!
Lastly, Aarathi Prasad visits the world's largest nuclear fusion project in France. At a cost of 40-billion euros, it's also the world's most expensive science project to date! The project is collaboration between scientists from 34 countries, and when finished it will supply power to over 100,000 homes. When it comes to nuclear fusion, it's no longer a question of if, but a question of when.
I'm sure you'll enjoy our action-packed episode, filled with the coolest technologies in connectivity.
Stephen Hawking's Brave New World airs Friday, December 20 at 8 p.m. ET/10 p.m. PT on Discovery World.