Lorraine Hawley is the down-to-earth owner of Mabel's Bakery in west Toronto. I sat down with Hawley this past Tuesday to talk shop and figure out how she went from a career in telecommunications to owner of one of the most highly regarded bakeries in the city.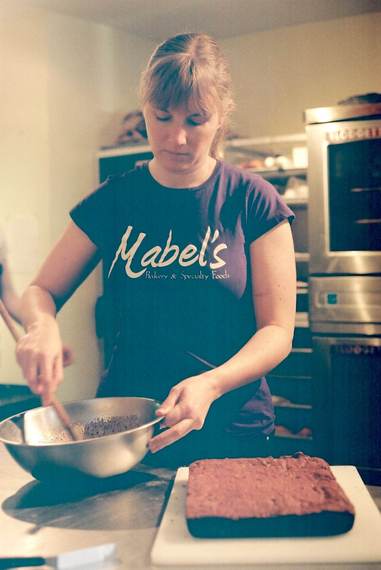 Most of Mabel's baked goods are quite homey. Did you grow up baking? Was home-cooking part of the concept?
I grew up in Belleville, Ontario on a hobby farm. My mom baked a lot when I was growing up. I really wanted a home-style bakery with those kinds of things I grew up eating.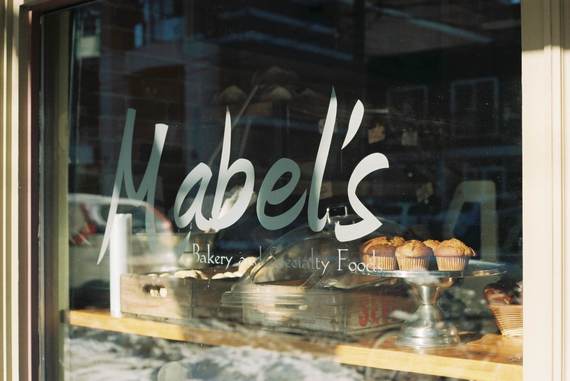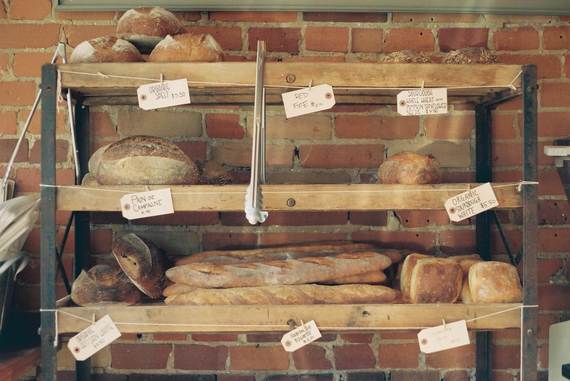 Where were you working before you opened Mabel's on Roncesvalles?
I was actually in telecommunications at the time.
Oh really?! How did you make the switch to a career in baking?
I really wanted to do something on my own, with food and in my own neighbourhood. There was a need for something like this in Roncesvalles. I always wanted to do something in food so I researched the industry, I went to George Brown and spent three years writing the business plan and finding a spot for the bakery.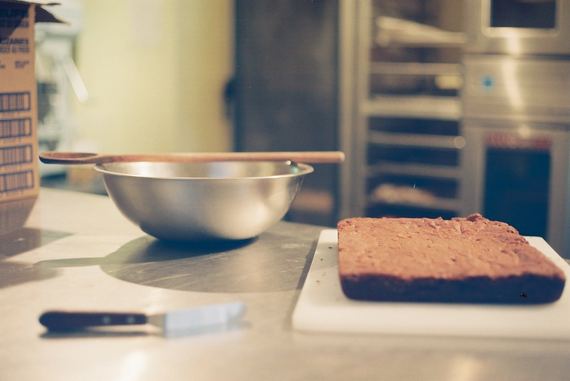 Is Mabel's named after someone?
My sister was pregnant with her first baby [when I was launching Mabel's]. She told me that she was going to name the baby Mabel and I thought that would be great for a bakery. It's sort of an old fashioned name. And quite appropriately, my niece has a very old fashioned personality now.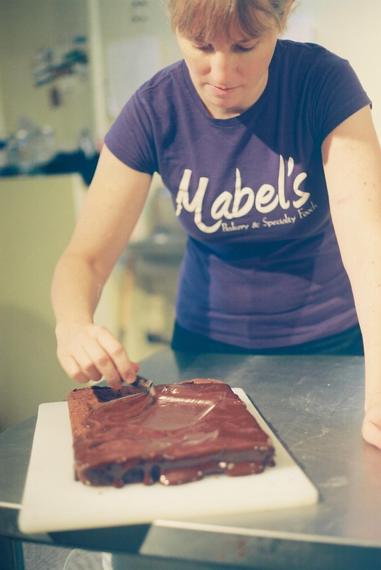 What makes Mabel's standout from other bakeries in Toronto?
I think that it's the homey-ness. We sell the things people would make at home if they had the time. It's fantastic that a lot of French patisseries like Nadege are opening up, but we're home-style. We're very accessible and people know what our products actually are and they don't have to struggle to pronounce anything.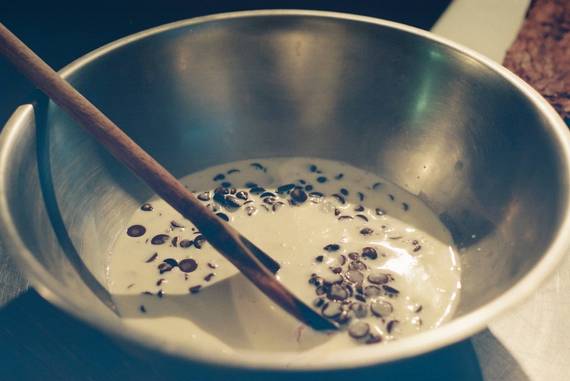 You originally opened Mabel's on Roncesvalles and a second location on Queen W. Was the west end simply practical or were you drawn to the community/neighbourhood?
I saw a need for it. I saw the neighbourhood was moving forward and I thought something like this would fit really well.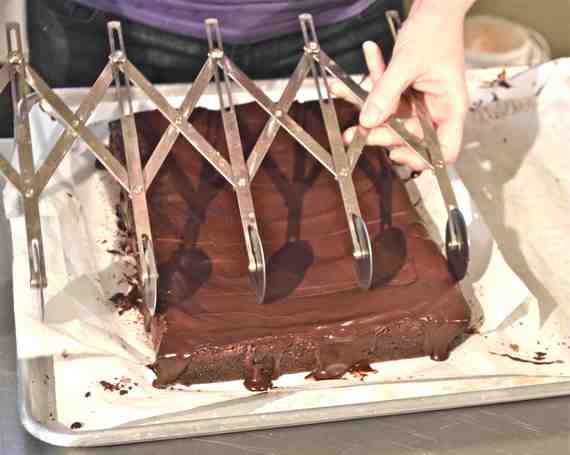 Do you write all of the recipes yourself? What's your process?
I collaborate with the staff, scour the Internet and I have a giant collection of recipe books.
Basically, the process is I decide I want something. Then we [the staff and I] typically look up recipes on-line or in recipe books and then start making them until we have two or three. We'll then tweak them as needed for quality and then tweak again for volume.
What advice would you give to young bakers and entrepreneurs in Toronto?
Save lots of money. Pick a location with a strong demographic that matches your product. And forget about work-life balance for a looong time.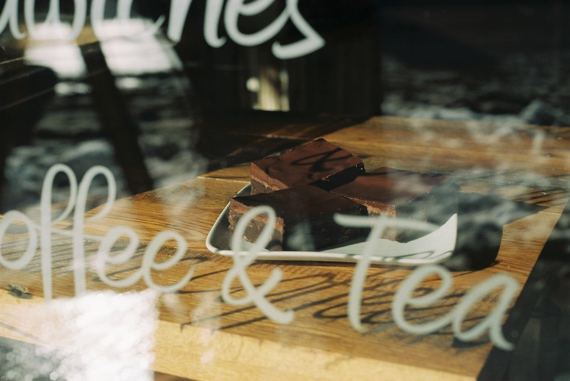 Flash fry!
Doughnut or Cupcake? Doughnut
Breakfast or Dinner? Breakfast!
Sweet or Sour? Sweet
Ketchup or Mustard? Mustard
Night Out or In? In
French or Italian Food? French
Pancakes or French Toast? Pancakes
Cinnamon or Ginger? Cinnamon
Beer or Wine? Wine
Summer or Winter? Summer
Tap water or Sparkling? Tap
Bahn Mi or Taco? Taco
Mild or Spicy? Spicy
Photography by Dixie Gong, a Toronto-based writer, photographer and stylist.
Brownie

Mabel's Triple Chocolate Brownie

Ingredients

Brownie:

14oz Dark Chocolate Chips

1/4 cup Cocoa Powder

12oz Butter (Melted)

600g Sugar

1 teaspoon Salt

6 Eggs

140g AP Flour (Rice flour may be substituted for gluten-free brownies)

10oz Chocolate Chips

Ganache:

250g Dark Chocolate Chips

250ml Whipping Cream

Directions

Brownie

1. Preheat oven to 300F. Lightly grease a 9X13" pan.

2. Melt the butter in a large pot. Remove from heat and immediately stir in 14oz of dark chocolate chips until combined and melted. Allow to cool slightly.

3. Gently whisk eggs and salt. Incorporate sugar but do not over-whisk.

4. Pour cooled chocolate into egg mixture and combine.

5. In a separate bowl, whisk together flour and cocoa powder. Fold the flour and cocoa powder into the melted chocolate and then fold in the 10oz of chocolate chips.

6. Bake for 40 minutes or until the centre is quite wet but not runny. There should be very minimal cracking. Cool completely.

7. While the brownie is cooling, make the ganache topping.

Ganache

8. Rinse a small pot with cold water. Without wiping out the pot, add the whipping cream and bring to a boil. Immediately pour the cream over the 250g of dark chocolate chips in a stainless steel bowl. With a wooden spoon, stir together until the chocolate is completely melted.

9. Pour the ganache over the brownies and smooth with an off-set spatula. When the ganache has cooled on the surface, cut the brownies into squares.