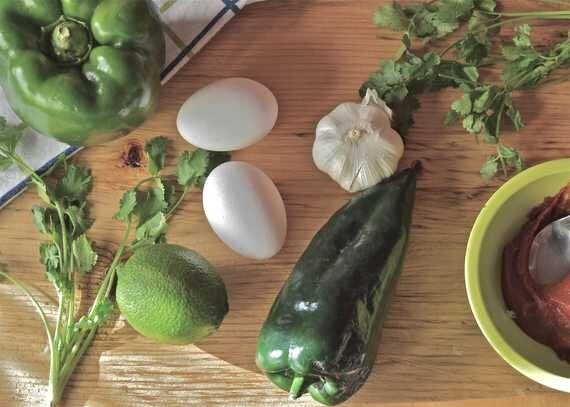 As a marathon runner, I'm always looking for nutritious breakfast foods that both energize and satisfy.
I need healthy carbohydrates, lean proteins and ample vitamins. And I need a lot of them.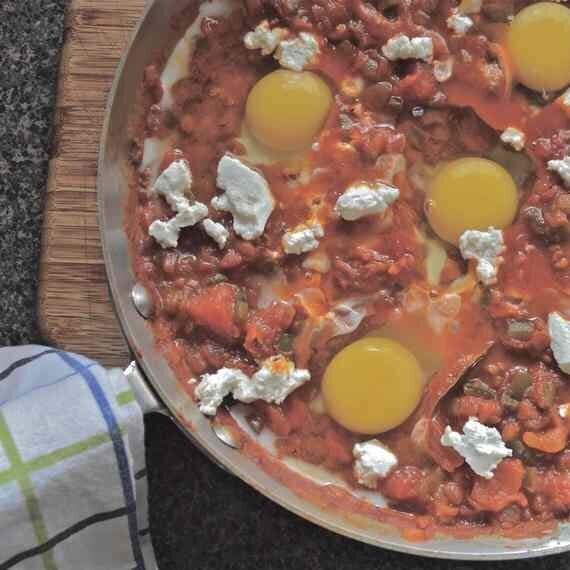 This shakshuka recipe I've been tweaking for a few weeks now is the perfect combination of all those things. It contains all four food groups and is low in fat and sodium so I don't feel weighed down while pounding the pavement.
Shakshuka is originally a Middle Eastern (according to Wikipedia, specifically Tunisian) dish of eggs poached in tomato sauce. It's generally served with bread and passed around a table at lunch or dinner.
An authentic shakshuka really celebrates Middle Eastern flavours and herbs. Think parsley, cumin, olive oil and garlic. However, this recipe uses traditionally Mexican produce to add a twist to the rustic dish.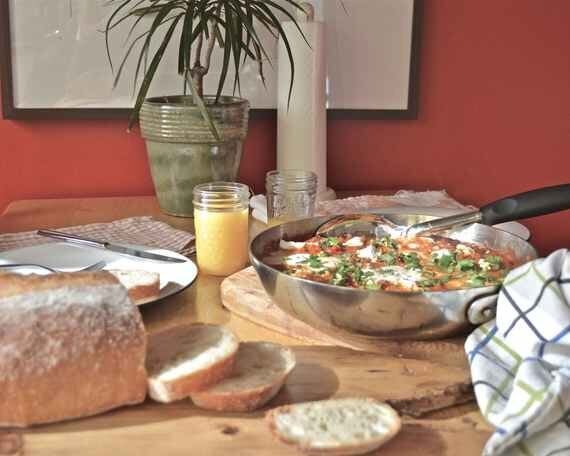 I added a green bell and a poblano pepper to the ragout base as well as a squeeze of lime, crumbled goat cheese and cilantro to finish the dish. The result was a dynamic take on a classic and the poblano pepper was the perfect balance of spice and flavour.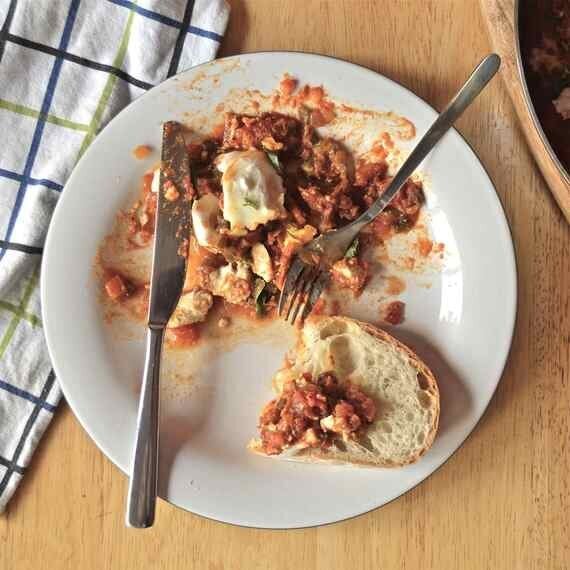 While I serve my shakshuka with French boules for ample sauce-mopping, I recommend taking the Mexican inspiration one step further and serving homemade cornbread with the dish. A few slices of avocado and huzzah, you've got an early morning fiesta on your plate.
Annnnnnd, on an unrelated note, here's a picture of my brother's cat Mrs. Chang watching me eat the shakshuka. I think she approves. xx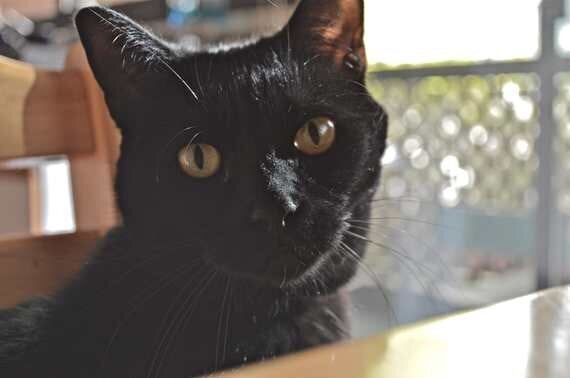 1 green bell pepper, diced
3 garlic cloves, crushed and roughly chopped
1 tsp black pepper, crushed
1 16oz can of diced tomatoes
¼ c goat cheese, crumbled
1 handful cilantro, chiffonade
1. In large stainless steel pan, warm the olive oil on medium heat until glossy. Add the peppers and onion to the pan and cook until the onion just begins to turn golden (about 8 minutes).
2. Add the garlic to the pan and cook 1 minute. Add the spices and cook until fragrant. Add in the tomato paste and cook 1 minute while stirring constantly. Finally add the lime juice, tomatoes and their juices. Cover, lower heat to medium-low and simmer for 15 minutes.
3. After the sauce has simmered, taste for seasoning and acidity. Crack eggs into the sauce evenly spaced out. Poach the eggs until the whites are just about finished cooking and the yolks are still loose (the eggs will continue to cook after you take the shakshuka off the stove).
4. Crumble the goat cheese and cilantro over the shakshuka and serve immediately with a baguette or rustic boule.