I have long been a fan of dark comedy and firmly believe that bringing levity and shining a light on any tragic topic helps alleviate the fear and horror of it all. However, it wasn't until a couple of years ago when my beloved mother and kindred spirit unexpectedly passed away that I truly took up a near-permanent residence on the dark side of humour.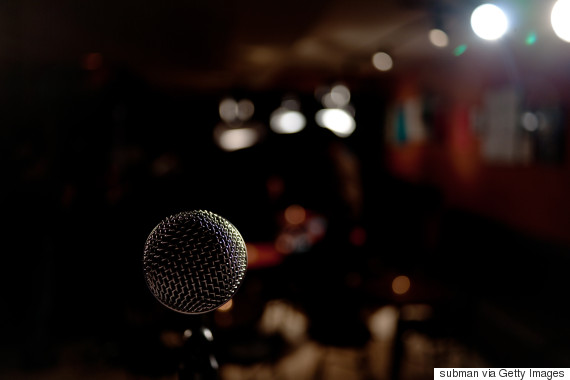 (Photo: Subman via Getty Images)
My set now routinely tackles verboten subjects, including untimely death. I joke that my adorable high-school nickname "Bambi" (based, I'm guessing, on my then-long dark hair, awkward fawn-like body and wide-set eyes) should make a triumphant return as it applies to me now more than ever.
Because my mom is dead.
As you can imagine, this elicits a rather mixed reaction from crowds often left aghast by this comment. For me, it's been a life-saving mechanism.
Taboo humour is thriving in comedy clubs and on the big and small screens.
Although gallows humour has been around, well, since the gallows, it's truly having a moment right now. Despite the fact that we are currently living in a hyper politically correct time where everyone, particularly on social media, is easily offended by even the most innocuous statement, taboo humour is thriving in comedy clubs and on the big and small screens.
Perhaps it is a reflection of and response to our turbulent, impending "end of times" global situation. Or the ever evolving-acceptance of once-controversial topics continually pushed by influential comedians from Louis CK to Jim Jeffries, who are habitually and hilariously crossing the line -- or, at the very least, giving the line a deep tongue kiss.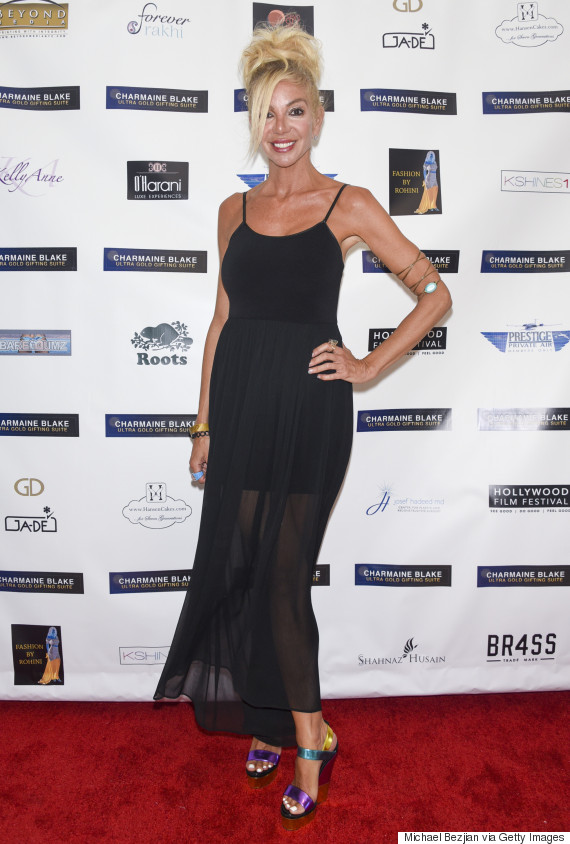 Blogger and comedian Carla Collins at Mondrian Hotel on Sept. 18, 2015 in Los Angeles, California. (Photo: Michael Bezjian/WireImage)
Earlier this year The Guardian shared a study equating high intelligence with a penchant for sick jokes, and soon PBS is airing The Last Laugh, a documentary by Ferne Perlstein exploring the role of humour in the face of unspeakable tragedy, namely the Holocaust, featuring Rob Reiner, Mel Brooks, Sarah Silverman and Gilbert Gottfried. I decided to speak with some prominent Canadian humorists to find out what, if anything is off limits, and why black comedy is the new black.
Mark Breslin, founder and CEO of Yuk Yuks explains: "Nothing is out of bounds for me although if you're going to do rape jokes, Holocaust humour or child molesting bits, they have to be very abstract and make sure the audience knows exactly the point of irony you're trying to get across. It's the toughest kind of comedy to do."
Legendary comedian and host of the monthly Nubian Show at Yuk Yuk's Toronto, Kenny Robinson, adds: "Dark comedy has taken on so many different meanings. To the open-mic male comic, it's about rape jokes. To some, it's suicide material. Nubian audiences tend to be open towards anything except blasphemy."
"People need humour in dark moments to give them hope that life still goes on. It's cathartic."
-- John Titley, director
Personally, I always find the LGBTQ audiences to be the most accepting of my deepest, darkest quips on stage, but Toronto-based comedian and self-described "homosexual of legendary degree" Andrew Johnston counters: "No, no, no, no, no. They're responding to you because you're a woman and the LGBTQ community is the only species on earth who naturally defers and defaults to a female perspective. We could say the exact same thing to a queer audience and you'd get snaps and I'd get folded arms."
As to why a high I.Q. plays a big role in the appreciation of grim humour, Winnipeg-based, award-winning screenwriter and director John Titley -- whose short film Cold Feet is essentially a cross between The Sopranos and Sweeney Todd with a soupcon of Fargo -- suggests that it could be a self-fulfilling prophecy: "The audiences for dark comedy are more intelligent, as they know they are signing on for material inevitably more complex than your average sitcom. These audiences are demanding content that's thought provoking and emotionally challenging... situations beyond the realm of their own existence."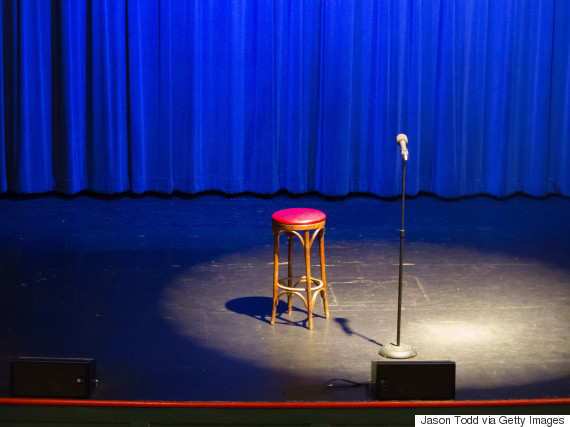 (Photo: Jason Todd via Getty Images)
Asked if millennials are too sensitive to embrace this type of humour, Johnston thinks the Internet has simply made this age group a more sophisticated client of comedy. "You need to make your point more obliquely to get through to them." Breslin opines different demographics inform how it is received: "Just because people share a generation doesn't mean they think as a bloc. Even on campuses art students may have greater sensitivities than engineering students." Titley feels although comedy is divisive, the deeper conversation within that is about art commentary: "When you put something out there, especially on social media, you can't expect everybody to love it."
Some final thoughts from these gentlemen on why we like our comedy tall, dark and irksome. Johnston surmises that as comics we gravitate towards extremes for our own pleasure; Robinson predicts times will continue to get darker and he hopes humour will reflect that. Titley's philosophy is that the right inappropriate joke can turn the moment around: "People need humour in dark moments to give them hope that life still goes on. It's cathartic."
As for Breslin, the important thing is to use comedy to challenge people's preconceptions: "A good nihilist knows no boundaries, and even if all the wrong people are Nietzscheans, good dark comedy goes way beyond good and evil to confront the seductions of death, dismemberment and decay. A little Sade (not the singer) goes a long way, but I wouldn't want to be without it."
Nor would I.
Just call me Bambi.
Follow HuffPost Canada Blogs on Facebook
Also on HuffPost: