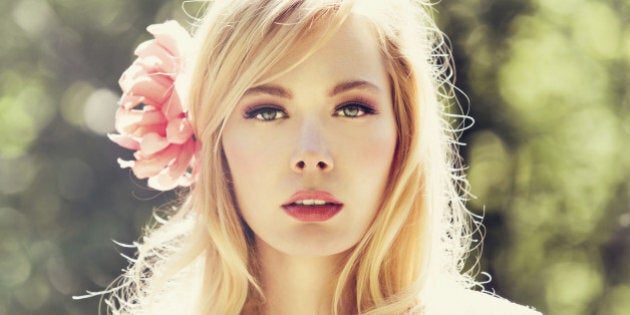 This time of year is all about clearing out closets, purging all those skeletons and finding new adventures in the big city -- especially when it comes to your sex life. Most of us really do experience a type of spring fever that motivates, reinvigorates and sets our sex hormones soaring. Suddenly, we're feeling lighter about life, making more social plans and looking forward to indulging in a little twitter-pation with Thumper and the rest of the enthusiastic crew at your meadow's local watering hole.
It's time friends; time to dust off the pom-pom and get ready to revitalize your sexified self. Whether that looks like pumping up your yoga routine, your WOD with more AMRAPs or purchasing a new VitaMix, either way, start packing away your sweaters and get your baking soda & honey scrub on -Spring has finally arrived.
How does this all apply to sex, you ask? Whether you're in a relationship, single or tip-toeing around something in between, I have a few pointers I wanted to share for your consideration when it comes to this elemental shift in energy that might help your transition from the dead of Winter to the inspiring energy of Spring. Just as our homes need some freshening, so do our sex lives. This time of year serves as a reminder to pause, and take a look at how you can positively contribute to not only the life around you, but to nurture the energy of the life within you. So, when it comes to your intimate lifestyle, here are my tips as to how you can acquiesce spring fresh & sexy all at the same time.
Where are you spending the majority of your energy right now? Is it on work? Your family? Organizational flow charts? Look out for energy sucking acquaintances and friends or tasks that require a lot from you, but offer little consolation in return. Start focusing on things that actively help you improve your life positively and remove all the other unnecessary noise.
2. Physically Clean Out Your Toy Box.
Are you holding expired condoms hostage? Dried out lubricants? Tangled power cords? Dare I say, unsanitized sex toys? No matter how you organize your collection, maintaining organizational and sanitary standards can often be overlooked in the throes of passion. This is just a friendly reminder that your pleasure chest needs some loving of its own every once in awhile too.
3. Get Back Into Your Sexy Shape.
Because whether that's becoming physically, emotionally, or mentally motivated to shift, your sexy shape is all about how you put yourself first and practice self-love. Take a few self-care days, hours and minutes to indulge in something that is only meant for you to feel good -- no one else. If it does mean you're going to get back to a regular yoga or Pilates routine, when you do get back to the gym, always remember to warm-up. Keeping fit follows the same rule as sex -- never forget the foreplay.
4. Explore Your Love Map.
Take a second and think about it. When was the last time you took a moment to think about all the things that turn you on? Is there something new you might be interested in to introduce into your intimate lifestyle? Whatever you do discover, whether it's that 2015 is going to be all about your nipples #freethenipple, or that you're going to commit to doing kegels at every red light, it might even be that you are going to trim up or dye your pubes and/or other preferred body hair with some fun tweaks (maybe, maybe not), or invest in a new pleasure product, the choice is yours! Reflecting on your love map occasionally is just as important to keep you sane in this world, as is eating well or keeping fit. Think of it as being #sexfit -- keeping in touch with what's going on for you emotionally, mentally, physically and spiritually when it comes to your sex life can make a big impact on how you relate to MANY other things in your life.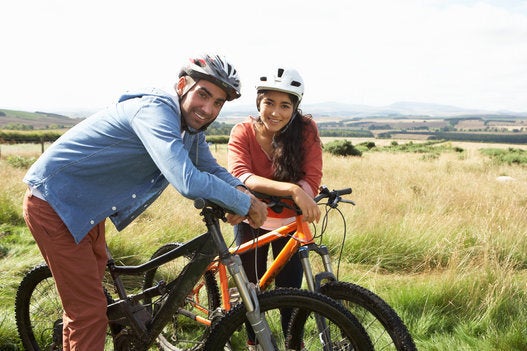 Best Outdoor Exercises For Spring