For many of us, it feels as if there just aren't enough hours in the day to not only balance work and life, but to keep up with the latest news, hot topics, viral videos and trends.
Whether people are receiving their news via email, social media, or through tablets or smartphones, the digital media landscape is crowded - wall to wall - with content, as there are dozens of websites and social media feeds that the average consumer might be compelled to keep up with on a daily basis. With such a wealth of content available at our fingertips at all times, it can be overwhelming to sift through the clutter to find the content that is most relatable, relevant and sought-after. Microsoft's recent research examining the Modern Canadian Man revealed that men can often feel quite overwhelmed by the sheer number of options and just thinking about adding another decision to their busy days can cause anxiety.
This poses a challenge not only for the consumer who might be seeking the most effective way to access their desired content, but also for marketers as it makes the path to reaching a desired audience all the more fraught with obstacles.
The sustained value of curated content
Offering thoughtful curated content is a strategic way to generate interest from consumers, along with engagement and most importantly, multiple visits to a given app or website.
Just look around at the content offered here on the Huffington Post. You have everything from the biggest news of the day, to travel tips, business commentary and reviews from last night's TV shows. All in one place. An interesting headline on Twitter might bring a consumer here, but it's the varied and interesting content that keeps them looking around and keeps them coming back.
As marketers, we need to keep consumers coming back to explore the wealth of content available to them across our web pages. That being said, we also need to recognize when there is a desire to consume content in different ways and at varying times of the day -- from the morning commute, to the coffee break and after the kids have been put to bed. We see this with advertising, as we can now release sequential ads that speak to consumers at different points throughout the day, targeting their activities and thoughts at that point in time. All of this is in hope of getting consumers to remain engaged and explore more.
The added value of sponsored content
Above and beyond content that is created and shared digitally, there remains a wide range of opportunities for sponsored content across many channels. This allows marketers to integrate into existing streams and capture the attention of consumers in the places they are searching for news and information.
If the past few years are any indication, sponsored content continues to grow in popularity - when done well and in a timely fashion, with a number of marketers having seen success when following these guidelines. Take Purina, for instance, whose native advertisement Dear Kitten, released in June 2014, has netted more than 15 million views. It also led to a spike in conversation around the value of sponsored content going viral, along with a host of media articles confirming resonance with its audience. Pet-related videos have proven to have sustained popularity among consumers, but for Purina, infusing humour into a pithy and engaging video amplified its shareability. Most of all, it was highly relatable for cat owners , providing some 'insider humour' about what it's like to be a pet parent that can easily be shared with friends and family.
People are looking for authenticity. Creating sponsored content that is not relatable runs the risk of low engagement and ultimately, a missed opportunity. Consumers want impactful content that is sharable, easily digestible and that which stands out from the crowd. An example is the following contribution from Chipotle that appeared here on the Huffington Post: '9 Disgusting Things You Didn't Know You've Been Eating Your Whole Life'. As reported to AdExchanger, the day this piece was published, it was the top shared content piece across the whole platform, registering 221,000 social actions. Again, a predominant reason for the success of this piece was finding relevance with the reader -- a commonality between consumers they can relate to. Readers are looking for content that resonates and this piece provided not only that but also news. Plus, it really is a true conversation piece, and that led to an overwhelming amount of sharing and amplification - the marketers' goal.
If consumers aren't able to find what they want, they'll simply look elsewhere. We need to find ways to give consumers the content that they want -- and we need to work in partnership with publishers to provide (easy) access to the strongest content possible.
A fresh perspective on content
With the digital media landscape continuing to evolve rapidly, at Microsoft we have been thinking about how to simplify the curation process while creating a personalized user experience.
We've already unveiled a sneak peek, but soon we'll be launching the new MSN - bringing comprehensive content from more than 800 of the world's leading media outlets, and powerful tools that help you do more. Users will be met with a consistent stream of information on multiple screens - we're talking your tablet, your smartphone, your laptop or desktop -- whenever and wherever you might be.
The key to this experience is personalization. Users tailor their own experience from topics and information that they care about most, all drawn from some of the world's leading and trusted sources. Plus, users will experience integrated access to sites such as Twitter and Facebook, helping to bring social media and traditional media streams into one place concurrently - in real time, simplifying and streamlining content and communication in one place.
Navigating the road ahead
The digital media landscape is poised to become increasingly crowded as time goes on. It will be important not to lose the interest of one's audience by looking to reach them from disparate places.
When creating your digital media strategy, be sure that you're looking to make your content count. Evaluate what you hope to achieve with your content and consider your audience's needs. Get personal; find ways to deliver a personalized experience. We can no longer wait for consumers to come to us -- we must give them what they're looking for before they know to ask or think to seek it elsewhere. We have to help them simplify their digital lives.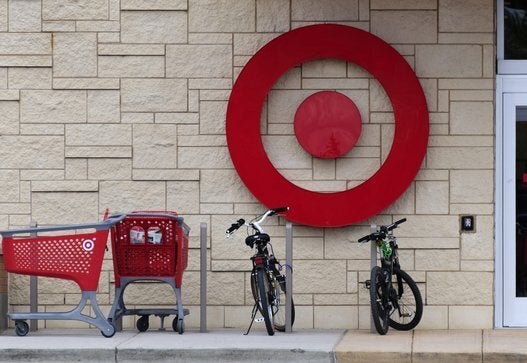 Stores That May Disappear From Canada