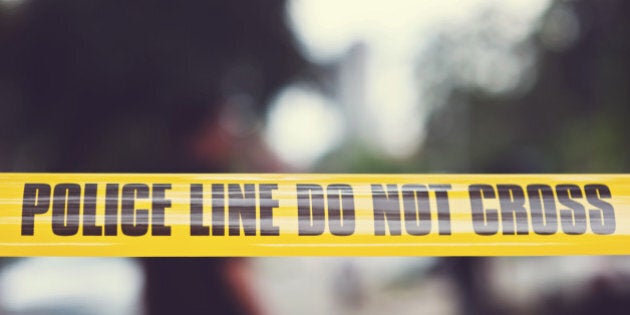 The current inquest into the police killing of Jermaine Carby should serve as a powerful reminder about the deadly consequences of institutional discrimination within the force. Unfortunately, the larger issues raised by this case, specifically, how police deal with blacks and people with mental health issues, likely will not be addressed within the confines of the inquest's recommendations.
We may never know how many black people with mental illness have been killed by cops, since such data is not collected; however, recent reports show that black men are grossly overrepresented. One Toronto study found that more than 66 per cent of fatal police shootings between 2000 to 2006 involved black people, although blacks formed only 6.7 per cent of the population.
Since 2013, police have taken the lives of at least three black men undergoing mental health crises in Toronto and Peel Region alone. This trend reveals that if you are both dark-skinned and mentally ill you may be doubly at risk of police violence.
The highest profile among these deaths was Andrew Loku, a South Sudanese man with a history of mental illness, who was shot and killed by Toronto police inside his housing complex in July 2015. Less than a year prior to that, in September 2014, 33-year-old Carby, a black man with a history of suicide attempts and depression, was shot and killed by a Peel region officer. And before those two tragedies, Ian Pryce, a black man with paranoid schizophrenia, was also shot and killed by a Toronto cop during a confrontation in November 2013.
In addition to training, a preventive approach that incorporates social service provision is needed to reduce such confrontations with police in the first place.
When the inquest into Pryce's death wrapped up in April, one of the recommendations to police was that officers get immediate support from a mental health professional when dealing with someone in a mental health crisis. Had this happened, I wonder if both Carby and Loku would still be alive today.
But Toronto and Peel Region Police are not the only organizations to fail in their obligations. The Toronto Police Association has also missed the problem completely. During the public outcry over Loku's death, the union ignored its responsibility to protect minority communities and the mentally ill, demanding more tasers instead of more comprehensive training for members in community relations and mental health first aid. It is clear from these tragic incidents that police have a shallow understanding of systemic racism and mental illness and that officers would benefit from education on such issues.
In addition to training, a preventive approach that incorporates social service provision is needed to reduce such confrontations with police in the first place. An essential component to this approach would be increased funding for mental health services targeting black and marginalized communities.
Such services function with an understanding of cultural sensitivities as well as the effects of marginalization within these populations. Those who are marginalized by society due to race may have difficulty accessing services, find it hard to obtain housing or face discrimination when applying to jobs. In the case of refugees, they may also have experienced traumas in their home countries and continue to suffer the psychological effects after arriving in Canada. This was likely the case for Loku whose mental illness may have been triggered by living through the conflict in South Sudan. All of these experiences can negatively impact one's emotional and psychological well-being, leading to mental health problems.
While police have been quick to lay to rest the notion of systemic racism within the force, pointing the finger instead at a mental health crisis, one does not preclude the other. A clear association exists between these two seemingly disparate issues.
When Const. Ryan Reid approached Carby's vehicle on Sept. 24, 2014 for the purpose of "carding" (a random spot search by police), instead of identifying and deescalating the situation of a man suffering depression, it seems that Reid only saw a "crazy, angry, black man" and drew his weapon, shooting Carby seven times; three of those bullets entering his chest, forearm and back.
Through ongoing protests Black Lives Matter Toronto have done the most to highlight the interconnected nature of mental health and racism in their protests, and the need to address both simultaneously. Officials and policy-makers must follow their lead.
Carmelle Wolfson is a writer and editor in Toronto who is currently considering a career in mental health services. Her work can be found at www.carmellewolfson.com.
Follow HuffPost Canada Blogs on Facebook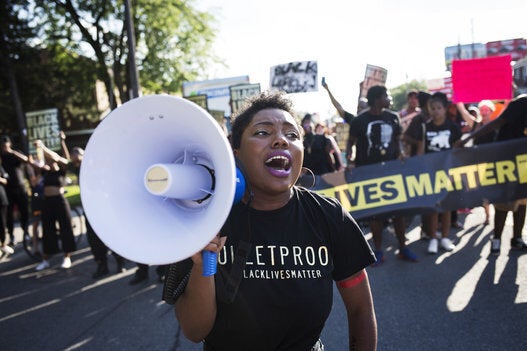 Black Lives Matter Toronto