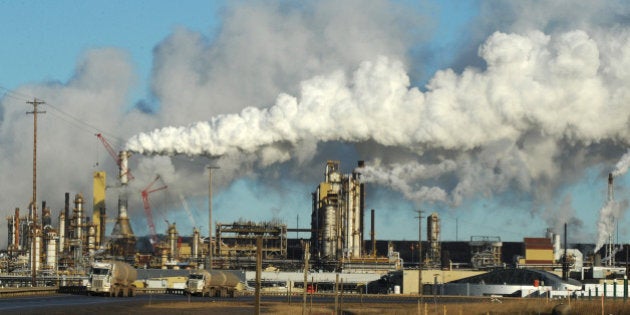 A new poll released Wednesday by Angus Reid finds the majority of Canadians support carbon pricing programs and more than half the population would like to see a national climate policy instituted at the federal level.
Although Canadians say they're ready for climate action, there's a lot less certainty surrounding climate leadership at the federal level, according to poll results.
There also appears to be some question about the actual impact of a carbon price but, despite the uncertainty, 75 per cent of Canadians support the idea of a national cap-and-trade program, and 56 per cent support the idea of a national carbon tax.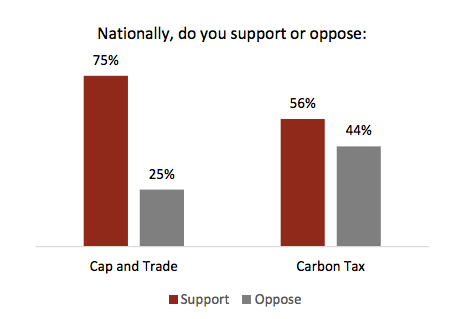 Currently Canada has a smattering of province-led carbon price initiatives -- B.C.'s celebrated carbon tax being perhaps the most notable -- although no national program to reduce emissions exists.
"Thankfully, we are past the point of debating whether something should be done and into a discussion of how we are going to stop climate change," Keith Stewart, energy and climate campaigner with Greenpeace Canada, said.
The majority of Canadians see climate change as a serious threat to the planet, according to a previous study from Angus Reid, and more than half of the population says the federal government is not doing enough to tackle climate change.
One in five Canadians said climate change would likely be a deciding factor for them in the upcoming federal election. About half of survey respondents indicated climate would be of moderate election importance (four to seven on a 10-point scale).
Stewart was blunt in his reading of the results: "The poll results show that a large majority of Canadians support taking action on solutions to climate change and that anyone looking to replace Stephen Harper as Prime Minister should talk a lot more about how they would do this," he said.
The federal election is expected to take place in October.
In December, countries will meet in Paris at the United Nations Framework Convention on Climate Change (UNFCCC) to reach a new global agreement on climate change. Nations were expected to release their reductions targets at the end of March but Canada declined to submit its plans.
"The only thing the Conservatives are on target to meet is complete failure," NDP environment critic Megan Leslie said at the time. "Mexico has announced its plan. The U.S. is moving forward. When will we stop being international laggards on climate change?"