By Caroline McCormick and David T. Brown
On July 1, Canadians everywhere will be reminded once again of how a range of disparate colonies and peoples were joined together as a country, and grew to become what we now know as Canada. It will indeed be a time to celebrate the enduring values and shared heritage that makes Canada a distinctive nation, and to reflect upon the events that produced our unique national identity. However, it's also a time to recognize that nation-building was not as inclusive or egalitarian as our cherished national narratives maintain.
Unfortunately, the role of women in the founding of Canada has been eclipsed by the exploits of male politicians and military heroes. The "Fathers" of Confederation are credited with founding this country, though countless women also helped pave the way to nationhood.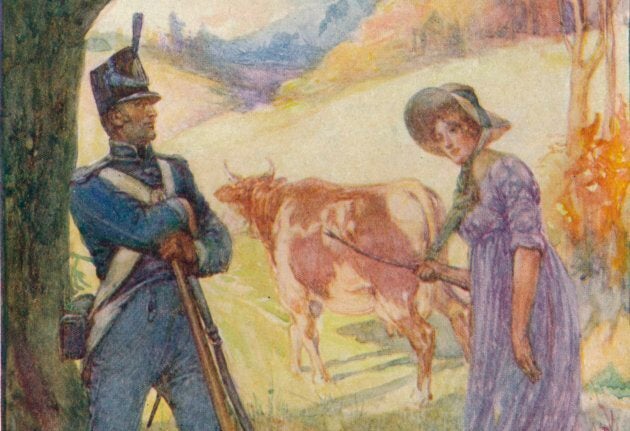 Despite her historically disadvantaged role as a 'mere woman', Laura Secord's efforts 204 years ago changed the course of Canadian history, helping to set the stage for Confederation and establish a national context for Canadian women today -- women who continue to rise to their challenges with exceptional courage and heroism.
Laura Secord personified the spirit and determination of a host of newcomers to our country in its infancy. But intersecting with and eclipsing her story is the enduring legacy of the First Nations peoples -- the primary inhabitants of the land we now know as Canada.
Late in her journey, Laura Secord came upon an encampment of First Nations warriors in DeCew Field. They escorted her the final distance of her trek to DeCew House to warn the British of an impending American invasion. An ambush was then laid by warriors from Kahnawà:ke, the Grand River, and other First Nations allies that produced a definitive American defeat at the Battle of Beaverdams, a pivotal victory in the war that defined this country.
The meeting between Secord and the First Nations warriors represents, in microcosm, the critical cross-cultural alliances between indigenous peoples and settlers who galvanized their forces in the defence of Canada over 200 years ago.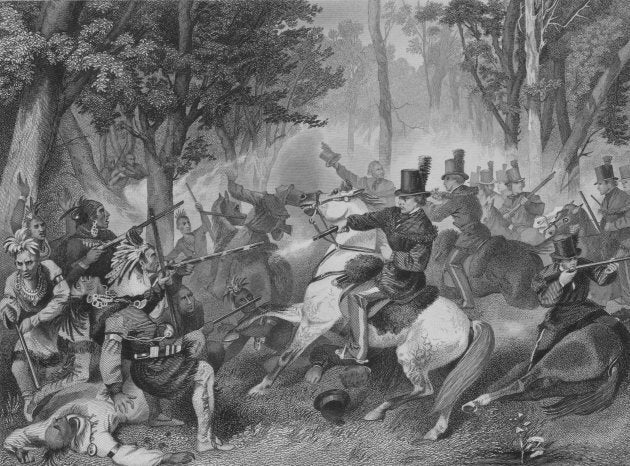 Though these important partnerships were initially recognized in the form of covenants and treaties, the spirit of these agreements was not respected in the long term. The pivotal roles of First Nations in the building of Canada were diminished in our collective conscience. Written narratives of settlers supplanted oral histories of Native peoples (histories that extend back more than 13,000 years). Economic and political marginalization and misguided attempts at cultural assimilation further diminished the enormous contributions of indigenous peoples to Canadian nationhood, and denied them their own identities as sovereign nations.
Our group was formed to perpetuate the Secord legacy and those connected to it and, although we still have much to learn, we felt compelled to join the growing chorus of voices that have been raised to acknowledge the grave historical transgressions of First Nations peoples. We know that education is paramount and we are trying to help in changing the untruths and the modern day misperceptions through the creation of an interpretive First Nations Peace Monument at DeCew House Park -- the terminus of Laura Secord's fateful walk.
Designed by renowned architect of aboriginal heritage Douglas Cardinal, it is intended to generate a deeper understanding of the rich heritage of First Nations peoples, illuminate the contributions and sacrifices they made in the defining Canada -- and provide an opportunity to reflect upon the often-tempestuous relationships between indigenous and non-indigenous peoples that extend back to our earliest interactions, in a spirit of mutual respect and reconciliation today.
It's Canada's 150th anniversary -- but not everyone is celebrating. It does, however, provide a remarkable opportunity for our country to acknowledge and transcend the offensive narratives and practices of patriarchy and colonialism and move forward with a different dialogue.
Let's celebrate and honour the sacrifices, privations, bravery, fortitude and loyalty of women, indigenous peoples and people of colour that also define us. Only by embracing this comprehensive narrative can we move towards a progressive, vibrant, and equitable contemporary Canadian cultural mosaic.
Follow HuffPost Canada Blogs on Facebook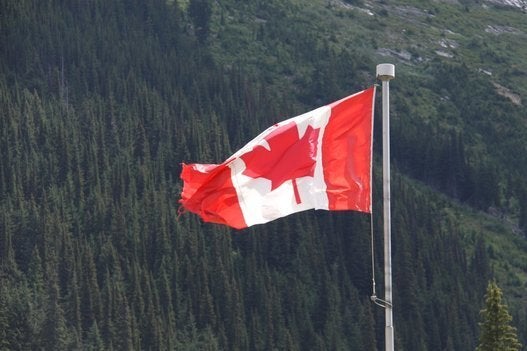 11 Facts About Canada's First Nations