"'No' is not the beginning of a discussion, it's the end of one." This smart and important refrain was echoed by many, including Feminism Vibes on Twitter, after Men's Fitness published an article by Nick Savoy that instructs male readers how to turn a "no" from a woman into a "yes" at the bar, on a date, in bed, and in a relationship.
Men's Fitness promptly deleted the article after online outrage that it promotes rape culture -- an appropriate reaction given the ever increasing headlines, and shifting public discourse, about rape.
In this discourse, being able to say no, and having it heard and respected, are crucial. But it's also imperative that we open up discussions about rape and rape culture to include an evaluation of traditional notions of manhood with men and boys, particularly in cultures where gender-based violence, and other forms of oppressing women and girls, are persistent. After all, Savoy's advice about how to turn a woman's yes into a no stems from his definition of manliness: "What separates the men from the boys," he writes, "is how you handle rejection -- and how quickly you can turn things around."
Canada is not exempt from a construct of masculinity that gives men power over women and can manifest in tragic and inhumane ways.
Gender-based violence, and the idea that you can change a woman's "no" into a "yes," is driven by a model of masculinity where men have the power and women are subordinate to them. At Plan International Canada we know the consequences of such a power imbalance, especially for girls and women living in poverty across the developing world. As a population they are much more likely to be subjected to violence than boys in their communities. The statistics to support this are staggering, for example: according to UN Women, one in three women worldwide experience physical or sexual violence.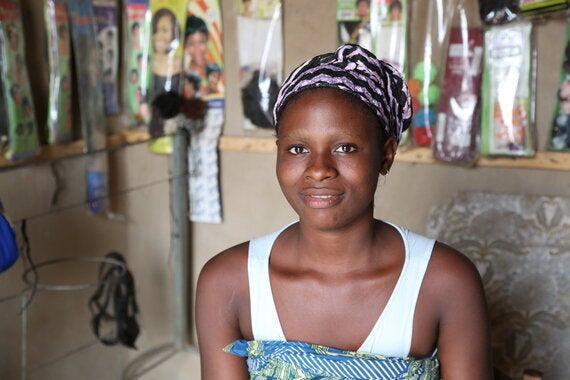 Kevinne, now 17, was forced to marry an older man when she was 14. He became violent when he learned she was pregnant, forcing her to flee. (Photo: Plan International).
In order for these circumstances to change, we all must work together to craft definitions of what it means to be a man that promotes gender equality. This includes transforming unequal power relations in social, economic and political spheres, making women and girls' empowerment a priority, and partnering with men and boys as agents of change and as rights-holders themselves.
Partnering with men and boys involves helping them develop a healthy, non-violent, and respectful outlook towards themselves and their relationships, and models of manliness where they are equals amongst their peers. Engaging boys and adolescents in the process at all levels is also key to empowering a generation of young people with the capacity to claim their own rights and respect those of everyone around them.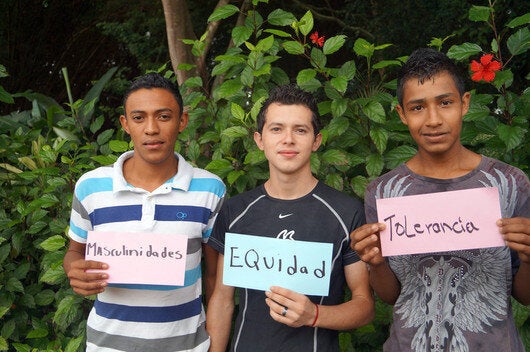 Participants of Plan International's Champions of Change program in Honduras hold cards reading 'masculinity, equality, tolerance' (Photo: Plan International).
Take, for instance, Plan International's Champions of Change program. It is a youth engagement and empowerment program for adolescent boys and girls that breaks down negative gender stereotypes, builds up personal abilities and social skills, and empowers adolescents to work together for the promotion and achievement of gender equality and girls' rights.
Champions of Change was piloted in 2014 in El Salvador, Guatemala, Honduras, Dominican Republic and achieved a number of significant and measurable successes, including changing attitudes related to gender-based violence. For example, in El Salvador, a before and after assessment found that boys' complete disagreement with the statement, "There are times that women deserve to be beaten," increased from 65 to 100 per cent. Additionally, their complete disagreement with the statement, "It's okay for a man to beat his wife or partner if she refuses to have sex with him," increased from 84 to 100 per cent.
What the results of Champions for Change show is that opening up a dialogue about gender roles is critical to tackling gender-based violence and dismantling rape culture. If we want to do this, and ultimately realize gender equality, everyone needs to discuss what it means to be a man, especially in our homes and schools, at our places of work, and in the media, every time we hear the insidious declaration that a woman's no means yes.
Follow HuffPost Canada Blogs on Facebook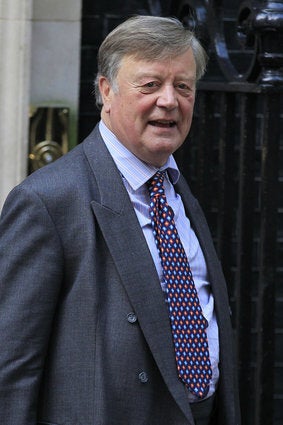 8 Dumb Comments About Rape Made By Powerful Men