Eighty years ago, Spain was embroiled in a violent civil war. As is often the case, children bore the brunt of the fighting and suffering.
While reporting on the conflict, a British war correspondent noticed a young boy standing alone with a note hung around his neck at a local train station.
He walked to the child and took a closer look at the note. It read:
This is Jose. I am his father and when Santander falls, I will be shot. Whoever finds my son, please take care of him.
The journalist could not turn away. Instinctively he knew that he bore a responsibility to protect this vulnerable child. His name was John Langdon-Davies and from that moment, he swore that he would answer Jose's father's plea, refusing to turn a blind eye to the generations of children that would find themselves in the same grave situation.
Langdon-Davies' desire to help orphaned children of war became the foundation of Foster Parents Plan, which has evolved into Plan International, one of the world's oldest and largest international development agencies. Tragically, almost a century later, record numbers of people are being displaced by conflict, famine and persecution. There are still millions of children just like Jose -- new generations of children in need of protection and the chance of a peaceful life.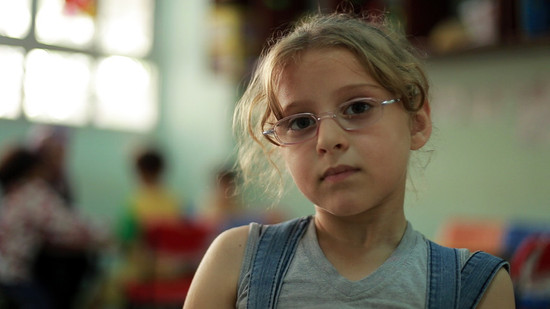 Nine year-old Syrian refugee Laial lives in Egypt after escaping her home country. She now attends one of Plan International's child-friendly spaces.(Photo Credit: Plan International/Joseph Raouf Youssef)
Children like nine-year-old Laial, who sought refuge in Egypt after fleeing the conflict in Syria, or Ibrahim, who escaped intense fighting in Mali and now lives in a refugee camp in Burkina Faso. Or Selam, a ten-year-old girl who courageously crossed seas, rivers, and borders in search of peace.
Regardless of their circumstance, these children all yearn for safety and stability -- a sanctuary to grow and build brighter futures.
This week marks International Development Week. It comes at a time when people seem to be increasingly shutting their doors and hearts to the world's most vulnerable. As members of the global community, we must seize this moment by standing up for the world's refugees.
In 1937, when John Langdon-Davies looked at Jose he saw a refugee, a defenseless child torn away from his family and home. In 2017, when people see young boys and girls in refugee camps on the news, what do they see?
It is alarming to observe that the word refugee has become entangled in such a divisive debate. Much of the conversation seems devoid of the impulse for empathy and compassion that impelled Langdon-Davies to act that day at the train station.
We have now been confronted with a new narrative; the word refugee has somehow warped to describe a person to be fearful of, rather than a person who is fearful for their own life. For those that work and support refugees in communities around the world, this reversal of meaning defies all logic and reality.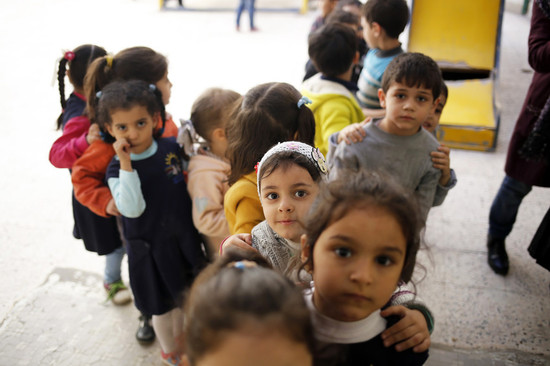 Syrian children receive schooling and psychosocial support at the Ensan Foundation in Egypt. (Photo Credit: Plan International/Heba Khalifa)
Needless to say, my colleagues around the world are deeply concerned about the recent U.S. executive order on immigration and what it signals globally. Yet in the face of closing borders, these same colleagues are on the frontlines working tirelessly to protect and improve the quality of life for refugees, especially children.
But compassion must go beyond the frontlines. We all have a role to play in welcoming and aiding people fleeing conflict and persecution.
We must work to remind the world of what it means to be a refugee.
We must never allow people to forget that more than half of the world's refugees are children.
And most importantly, we must always remember the life-shattering consequences of failing to protect these children.
In a desperate plea to the world, seven-year-old Bana Alabed in Aleppo spelled out these consequences by tweeting about her daily routine of violence, fear and deprivation in 140 characters for months.
The 21st century version of a note hung around her neck, she tweeted to make global citizens feel connected to her plight. Imagine, if every child refugee had the chance to tweet, what would they say?
That they are alone, yearning for their parents. That they are traumatized by the violence they have seen, and by the bombs dropping over their heads. That they are dreaming of a community to embrace them, and a school to protect and teach them.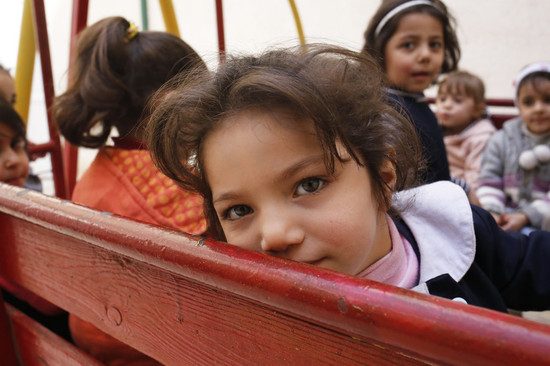 With the support of Plan International, 1,400 often vulnerable and severely war-affected children are now attending school in Egypt. (Photo Credit: Plan International/Heba Khalifa)
Perhaps girls and boys would tweet a warning to us, reminding us that they are vulnerable to recruitment into armed groups, sexual abuse, and trafficking.
When these realities are written plainly for all to read they are hard to ignore. We need to read the message in whichever form it comes, and seize the courage to act.
We act because of the same instinct that pushed a war journalist to dedicate his life to orphaned children.
We act because of our shared humanity, which urgently calls on us to welcome and protect those children fleeing violence and persecution around the world.
Follow HuffPost Canada Blogs on Facebook
Also on HuffPost: