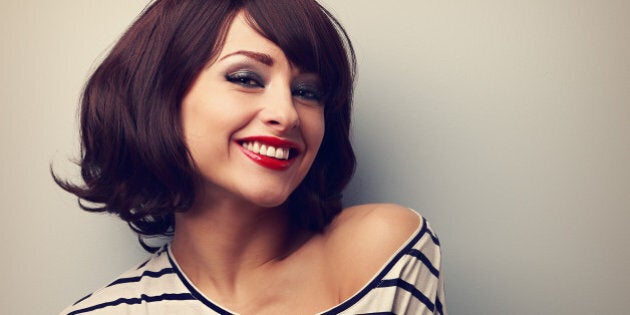 I have always loved clothes, beautiful fabrics, makeup and eye catching accessories. If it's pretty and catches my imagination then I'll probably want it. What becomes more challenging is actually putting all those thing together and incorporating them into my everyday outfits.
Frankly, I feel most comfortable in simple, straightforward clothing and I'm often second guessing myself when I step outside my box. I bought a pair of grey denim skinnies this spring and it took a while before I felt comfortable actually walking out the door in them. Getting comfortable in your skin and with your style is a process. It takes time and it really isn't like you wake up one day and suddenly, you have the perfect look. It is kind of a fluid endeavour that happens over time and is greatly influenced by your lifestyle.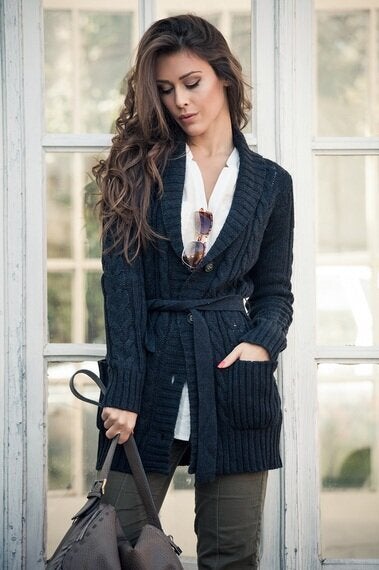 image courtesy of DollarPhotoClub
HOW TO FEEL GOOD ABOUT YOUR STYLE
Know your body type. I know this should seem obvious, but I still find myself staring wistfully at store windows, wondering if I can squeeze myself into a dress or top that clearly wasn't designed with me in mind. I hear women complain about their bodies all the time, but there's no such thing as a bad body type. There are, however, poor fashion choices that don't highlight your best assets. As long as you are healthy (and no, that doesn't mean skinny) you have features that need to be shown off.
Know your skin tone. While I do think that we can all wear pretty much any colour, that doesn't necessarily apply to every single shade. If you love a colour but it's not the most flattering one, try wearing it away from your face or incorporating it into your accessories. When your makeup and outfit colour choices warm and complement your complexion, you'll look and feel that much better.
Have a signature look. OK, hear me out on this one. Your end goal is to be able to piece together an outfit in seconds. You want to be able to pull anything off the rack and put together magazine worthy looks, but you have to start somewhere. If you are always second guessing yourself then how will you get there? The trick is to pick a base outfit that you know you feel comfortable in.
Let's start with the easiest possible ensemble: jeans and t-shirt. That's your base. Now we are just going to build up from there. For weekends, pair the base with cute sneakers, master the tee half-tuck, throw on a hat and some great sunnies. For the evening, add a pair of sparkly heels, a pair of statement earrings and a structured blazer. Simple, right? So now let's take that same tee and pair it with an a-line skirt. Even if you don't change anything else you now have another set of outfits that are similar enough and fit perfectly with your new signature look.
Consider your lifestyle. Look, if you work at home then you most likely don't need a whole lot of pencil skirts and blouses. It's okay for your wardrobe to reflect your lifestyle, although it can't be all gym clothes if you are a trainer. I speak from experience on that last one.
Take a photograph. This is not an easy tip if you don't like having your photo taken, but don't worry, no one needs to see it unless you want them to. If you are unsure about an outfit then take a selfie, preferably from the neck down, and look at yourself. You'll know fairly quickly if the outfit is a go.
Give yourself time. While you are still getting comfortable with your style, give it time to take shape. Follow your gut and instincts, but go about it in a more scientific way (have a list). Spend some time putting together outfits and building on your core wardrobe. Sure emotions count, but be meticulous at first. Plan your outfit the night before according to your day.
It has taken me a long time to get to where I am and I still haven't perfected it. Of course, I know what I like and what makes me squirm, but I hope that I keep evolving and pushing myself out of my comfort zone. Remember that great style transcends age and size. It's about find and wearing the pieces you love so that your confidence radiates from within.
Follow HuffPost Canada Blogs on Facebook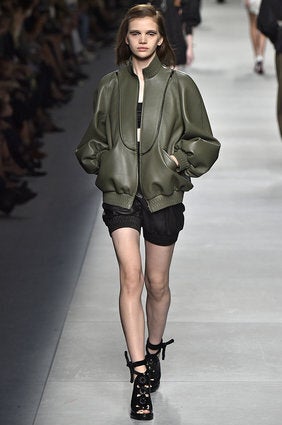 Spring Trends As Social Media