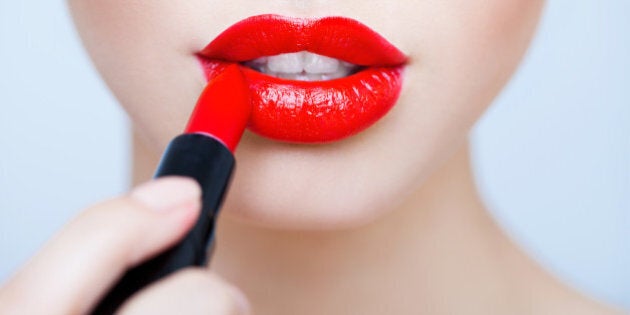 What your lipstick colour says about you. Naturally we all gravitate to certain colours, as we feel comfortable in some and less so in others. It's also quite normal that we have a perceived sense of our style which doesn't always match the reality. If you follow me on Instagram, you'll know that I love, love, love red lipstick and I own a lot of them. Here's a little secret though, these days I rarely wear it. Somehow red doesn't fit with my mood at the moment or my lifestyle. I've recently found myself picking out barely there pinks and moisturizers. Now this doesn't mean that the reds don't come out for a night out, but they are safely tucked away for day.
What Your Lipstick Colour Says About You
Nude: You prefer to let your eyes do the talking. You love everything fashion and can't think of a better way to spend your weekend than at the mall. Your favourite shoes are heels, the higher the better. While others may think this is an easy look to perfect, you know how much time and how many steps it really took to make it happen, but that's okay because your designer bag can fit all the products you need.
Brown/taupe: Warm and cozy are words you love and your passion is creating a space for everyone to enjoy. You can't think of a better time than hanging out with friends and evenings spent revealing secrets over a bottle (or several) of wine. Although you wouldn't say no to curling up in front of a crackling fire after a day of hiking.
Orange/peach: You can't get enough sunshine and spend all your free time volunteering or helping others. You'll always stop to help someone on the street and everyone knows that they can trust you. The eternal optimist, you just know that everything will work out because you see the light at the end of the tunnel.
Coral: On weekends you can be found browsing the farmer's market or better yet, taking a walk on the beach. You love anything boho chic and are a true free spirit. You love your friends dearly and keep them near. You can't think of a better way to spend an evening than at a huge bonfire on the beach.
Soft pink/rose: You are girly, sweet and most of all, empathetic with strong family ties. You are the friend others turn to when they need help or just to talk things over. Your style isn't fussy, as you look for clean cuts and love flowy and soft fabrics. A yoga class followed by a quiet afternoon spent at a cafe is a perfect snapshot in time.
Fuchsia: Bold and exciting are words that are often used to describe you. You love to throw yourself head first into new projects and let them swallow you up. No challenge is too daunting and no challenge is too big. Who needs a box to fit into when you can chart your own path?
Red: Passionate, fiery and adventurous are all words that can be used to describe you. You love old Hollywood and anything vintage. On the weekend, you can be found hunting for treasures in your local vintage shop (well, you are on a first name basis with the owners after all). There's nothing better than going to an auction during the day and then being the center of attention at a fabulous party that night.
Berry: Drama with a capital D is your word. Black is definitely your colour of choice and you've somehow mastered an intense eye and a bold lip and you look fabulous at all times. You have a strong and powerful energy, you don't take anyone's "crap" and you always follow your own path. Your style is simple and clean and you let your energy do the talking.
Plum: Daring and bold are your perfect words. You are a creature of the night who spent her university years frequenting underground clubs. Music is definitely your thing and you still can't think of a better night than one spent at a club, although now it might be an uber cool jazz club.
Balm: You are down to earth, grounded and maybe a little headstrong. Of course you love fashion, but comfort and quality are paramount. You aren't as interested in designer labels as you are in fit. If it looks good, you will wear it as it's most important that you get on with your day.
High gloss: You have a carefree spirit and are the life of the party. Dancing is your thing, but not in a pretentious way. You simply enjoy being around others, meeting new people and having fun. You love lots of sparkle, sequinned dress anyone? So of course, your lipstick needs to balance it out. Who has time to reapply anyway when the dance floor is calling? A lip gloss is easy to swipe on even without a mirror, giving you the freedom of application without any complications.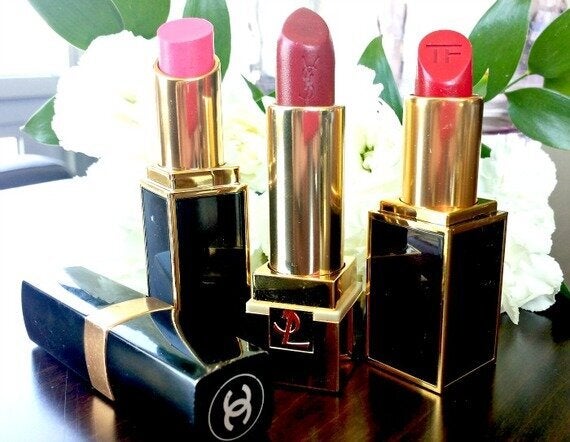 image courtesy of Caroline Topperman
I'm assuming that most of you will be several of these depending on the time of year or your mood, but of course I have to ask, which lip colour describes you best?