Summer is upon us, and I can't think of a better way to embrace it than with this simple, homemade, healthy ice cream.
Ice cream is one of those guilty pleasures for most of us. The guilty comes from the fact that ice cream is so high in fat, sugar, and calories (and sometimes preservatives and artificial colourings). I think of it as a "once in awhile food." But, what would happen if we turned a "once in awhile food" into an "everyday food"? BANANA "ice cream"!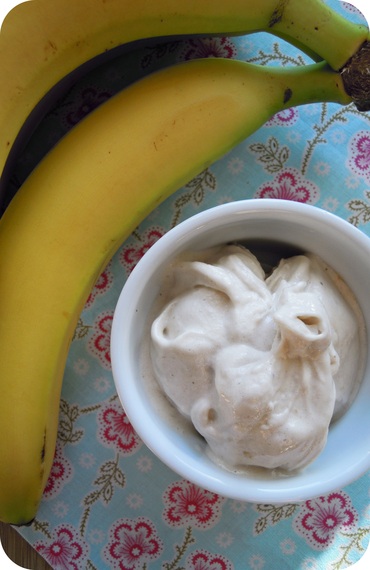 I had heard about this genius idea of blending up frozen bananas to make ice cream, but I didn't believe it until I made it myself. The frozen bananas mixed with a very small amount of milk literally results in a rich and creamy, soft serve style ice cream.
This is definitely a healthy and guilt-free snack which, depending on the type of milk you use, can be fat free. It's also high in fibre and is a great way for those of us who are lactose intolerant or have a dairy allergy (you can use a milk alternative) to enjoy ice cream again. I love adding cocoa powder and peanut butter when i'm in the mood for chocolate.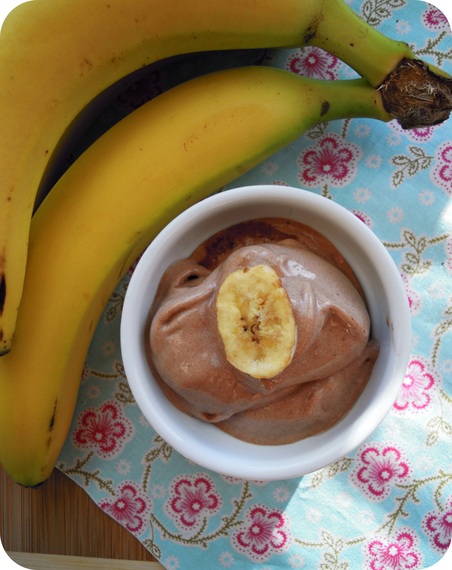 Banana "Ice Cream"
Ingredients:
1-2 frozen bananas (pre-sliced before freezing)
2 tbsp milk
Optional: cocoa powder, peanut butter, homemade nutella chocolate chips, etc.
Directions:
Place all ingredients into a food processor and blend for one to two minutes, until smooth.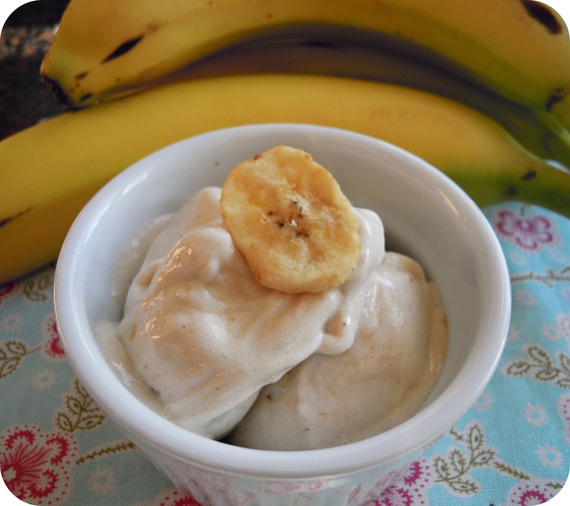 Source: Wealth of Health