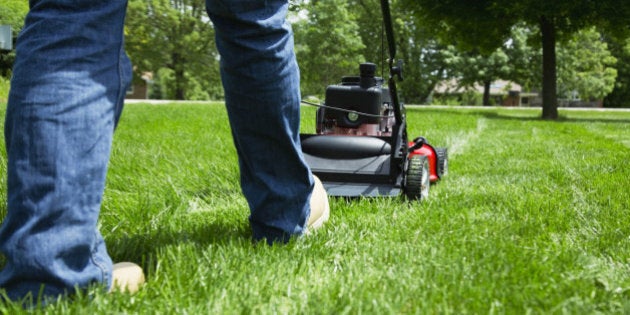 I'm happy to say that I recently completed a bucket-list item; I got to see Mike Holmes in action while taping HGTV Canada's Home To Win. I've had the pleasure of meeting Mike several times, but in taping the finale of the show, I genuinely got to see Mike's passion about construction safety as he showed the contestants how to properly use the power tools. It was a real pleasure to see how much he cares about the safety of others, whether the camera is rolling or not.

This also made me realize that we don't talk enough about safety when it comes to outdoor yard work. According to the CPSC (Consumer Products Safety Commission), a majority of the injuries that happen in the outdoors are related to the tools that we use and the lack of proper gear when we are using them.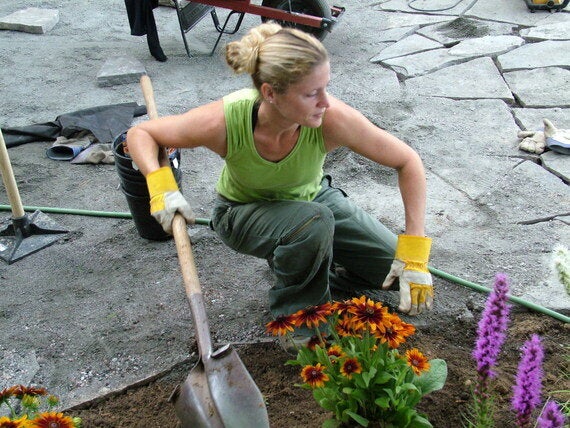 The Number 1 culprit when it comes to injuries is the lawnmower, with the string trimmer closely following behind.
It is so important to use tools that have proper safety shields and guards that protect against flying debris.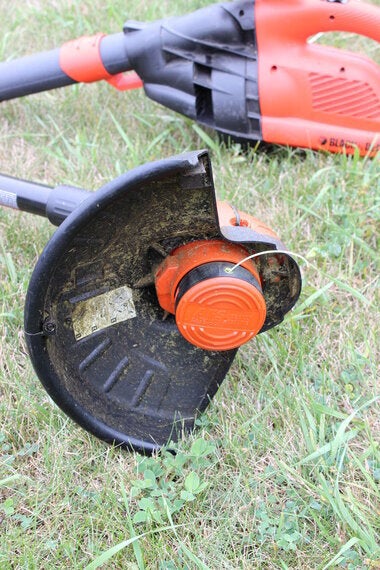 Even when you use the right tools, accidents still happen which is why you may want to consider using the following gear for any of your yard work.
Protective gear has come a long way from the goggles we all work in shop class. With tinted lenses that have UV protection, more landscapers are using safety glasses designed by sunglass manufacturers like Helly Hansen (Available at Marks.com). Don't confuse these with regular sunglasses. The safety models wrap around the eye, protecting it from any objects coming in from the side.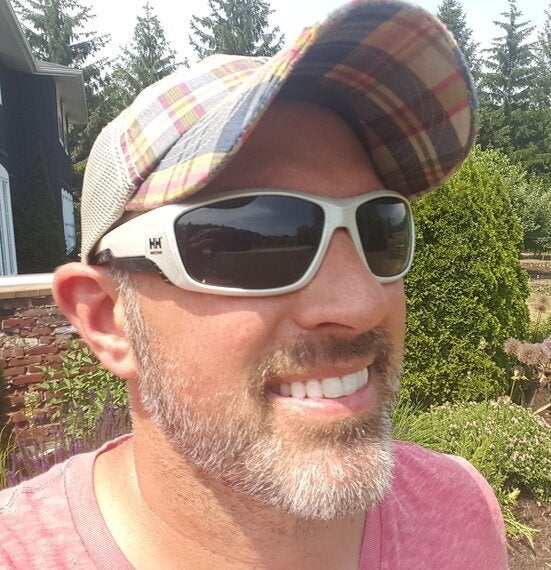 Personally, I'm not a fan of wearing gloves because of how hot my hands get. I also like the being able to touch the soil. That said, I have had a lot of close calls when it comes to using sharp tools. I've even been in the emergency room for stitches across a few fingers. In addition to wearing a good pair of leather gloves, make sure to have a watch with a flexible band. Recently I snagged the band of my leather watch on a tree limb and wrenched my wrist. Now I go with soft flexible bands that have some give (think of the bands from a Swatch watch).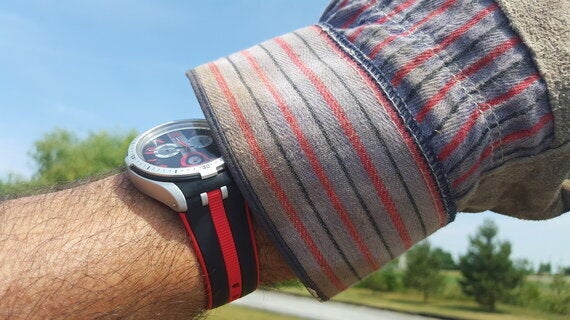 Too often I see homeowners out cutting grass wearing flip-flops or even in bare feet. Stones and sharp projectiles can easy escape under the shield of a mower and do some serious damage to your feet. Just think of how close they actually get to the action. I recently came across shoes that are perfect for the landscaper. They are low cut, breathable, steel-toed shoes that are lightweight and comfortable to walk in. They are my new grass-cutting shoes!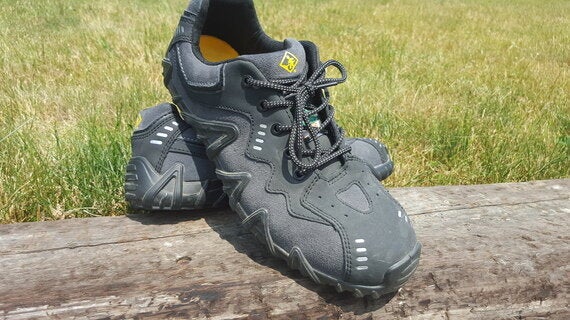 Gardening should be a safe hobby for everyone to enjoy. Just make sure you are properly prepared for everything the backyard can throw at you. (Just don't forget to add some good sunscreen and a strong insect repellent!)
Follow HuffPost Canada Blogs on Facebook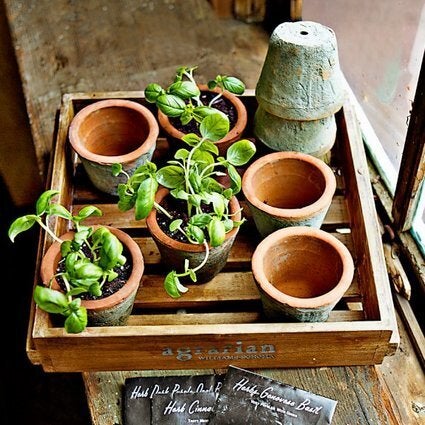 Gardening Accessories You Need