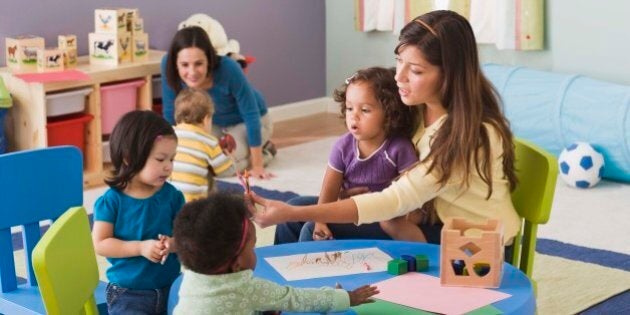 I know many of you are as appalled as I am about the news stories highlighting negligent home daycares whose outright disgusting practices have lead to the death or harm of our beautiful children.
It is common that in Canada the reaction is to crack down on that which is deemed "uncontrolled" and to pass legislation which will hopefully protect our young. I want to preface this article by making it very clear that I believe transparency in any organization -- be it your local bakery or our parliament -- is crucial, especially when dealing with youth who may not be able to express concerns over safety.
That said, I believe it is time to fill your news feeds with another perspective: that of a responsible caregiver. I can honestly say that I am responsible because I take the rules around the care of children very seriously. As an activist, I also question policy as a way of strengthening my decision-making in the business I have.
That's why when officials enforcing the Daycare and Nurseries Act in Ontario showed up at my door two summers ago, I happily let them into my home daycare to peruse the premises, ensure its safety and issue me a letter saying Out and About Home Daycare passed with flying colours.
I am proud of this accomplishment, as I am proud of my many years of dealing with youth. I have been leading youth -- from movement programs for large numbers of Scarborough kids to teaching theatre to ex-child soldiers in Colombia -- since I was 15.
As a home daycare provider, here are some other things I am proud of:
I am proud of the quality of care us home daycare providers offer. I am amongst strong women who get together often, discuss openly their struggles with certain behavioural issues their kids may have and troubleshoot like mavericks. Thanks to our small numbers, we are able to problem solve in ways that are personal and tailor-fit to your child's needs.
I am proud of how home daycare-providing empowers women and empowers communities. I have had the pleasure of meeting women who have fed, clothed and educated their own children thanks to the hours earned taking care of a community's youth. It allows them to both honour their biological right to have children and to make money without needing to pay for care for their own children. I know this very well being a single mother.
I also know that some of the parents in my daycare cannot afford licensed, large-scale operations. Nor can they afford the time it may take on a waiting list for their child to be accepted into one. We are the reason many of our community members are even able to work.
Another piece of the puzzle is how this empowers communities to make decisions based on honour, rather than just relying on the abstract view that a piece of paper or legislation can necessarily protect us. Two parties of adults are speaking face-to-face about the future of a child. Through the honest exchange of monetary funds, there is an agreement beyond paper that this child will be loved in the absence of their parents.
And we do all this for so very little -- in my case, for $40 a day, which includes two homemade snacks and a lunch.
Given this last statement, I want to speak about how as a community we can help keep home daycares a viable and smart choice.
Firstly, as a message to fellow home daycare providers, keep your numbers to what is lawful in your area. In my case, it is by law a maximum of five children at any given time. I think this makes sense. I care for four in my daycare and I care for them well because I control my numbers. Any more than five and I risk accidents and negligence. Also, in the interest of being publicly accountable for my practices, I try and keep in the public eye at all times except for pickups, drop-offs and nap time. This ensures that the public can see I am feeding my kids well, treating them with respect and keeping them clean.
Next, as a parent you are equipped with a powerful tool: your own intuition. The same "uh-oh" feeling you get in your belly button when you know your baby is teething should be in full force when choosing a care provider. Count numbers of children in the household when you enter. Check your child often for anything from consistent diaper rash to intense hunger -- all signs of possible neglect. If there is something questionable happening, engage in a conversation with your provider.
As a community of people around the daycare, we should report any activity that we think may be questionable. If you see a caregiver with more than the lawful number of children, report them. These tragic incidents where babies have died in the presence of 20+ children are unacceptable, and I imagine that someone must have seen something suspicious, but said nothing. And I am not talking about reporting daycare workers who wear the niqab or any other religious embellishment. Because that, my friends, is called Islamophobia and racism, as demonstrated by the not-so-kind people of this Verdun neighborhood. And I am not talking about reporting a caregiver who is calmly waiting out a serious temper tantrum while a kiddo is wailing on the sidewalk. That, my friends, is called discipline.
Lastly, we need to challenge ourselves and our notions of home daycare. We are paid so very little to provide so very much to society. We are helping to raise future community members, and that is no laughing matter (although my day is full of laughs). We need to unlearn all that keeps us from respecting women's work and the many ways in which that manifests, from abuse of payment to abuse of our time.
Originally published in the Out and About Daycare blog.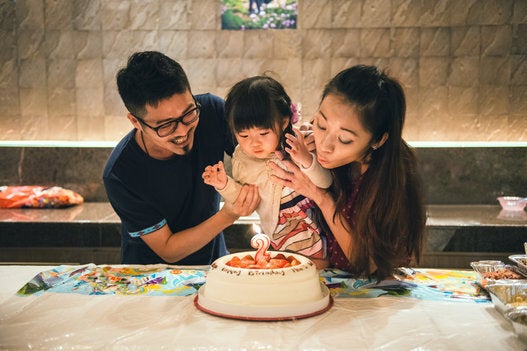 Phrases Your Children Should Hear Every Day