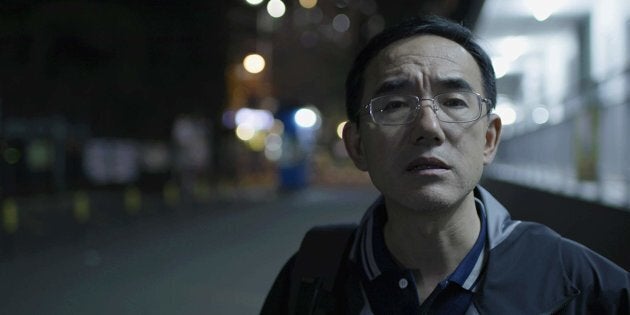 In 2012, a woman in Oregon opened a box of Halloween decorations purchased at Kmart. Inside, tucked between styrofoam tombstones, she found a note from a man imprisoned in China's Masanjia labour camp, calling for aid.
At first Julie Keith thought the letter was a hoax. But something about its tone prompted her to dig deeper. Although Masanjia was virtually unknown in the West, an online search revealed that it was a place of infamy, where detainees faced forced labour, torture and ideological reprogramming. She took her story to the media, garnering worldwide attention.
Facing growing scrutiny at home and abroad, Beijing soon announced it was abolishing the reeducation-through-labour system. For decades, millions of dissidents, religious minorities and petty criminals had been detained in these camps without trial. Now they were free, and they owed their freedom — at least in part — to an anonymous letter from Masanjia.
I learned that he had barely made it out of Masanjia alive.
A little over three years ago I began working on a documentary film about the Masanjia labour camp, and set out to find the man who had risked everything to send his S.O.S. I didn't know his name, or where he lived, or how he came to be imprisoned there. I didn't even know if he was still alive. But through a network of Chinese rights activists, we ultimately found him living in Beijing.
He was a slight, bespectacled engineer named Sun Yi. I learned that he had barely made it out of Masanjia alive. Even after his release, he lived in constant fear of state surveillance, and his home was subject to routine police raids. Release from labour camp, it turned out, was no guarantee of freedom.
We didn't know if Sun Yi would agree to be in our film; if he was caught, he could be imprisoned and tortured once more. But he leapt at the opportunity to tell the world what he had seen in the labour camps.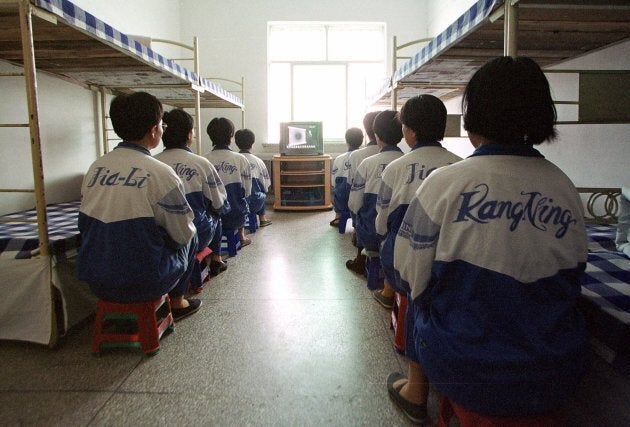 Since we couldn't travel to China, he assembled his own team. Communicating via encrypted texts, director Leon Lee taught him how to operate a camera and microphone. Then Sun travelled back to Masanjia, interviewing his old cellmates, family members, human rights lawyers, and even two of the labour camp monitors who oversaw his torture. Sun then put the footage onto hard drives and sent his work to our Canada-based team.
We learned that Sun Yi had spent a decade in and out of labour camps, being arrested no fewer than 10 times in as many years. He was targeted for his devotion to Falun Gong, a Buddhist spiritual practice preaching values of honesty, compassion and forbearance. The Communist government banned the practice in 1999 after it was found to have tens of millions of adherents. Those who refused to recant their beliefs face imprisonment, torture and sometimes death in custody.
In 2008, Beijing police sold Sun Yi to Masanjia labour camp for the equivalent of US$800. He worked 15-hour days making forced-labour products, including Halloween decorations sold at Kmart. Realizing that the products were destined for export markets, he secretly wrote dozens of S.O.S. notes in the darkness of his cell, and hid them in product packages.
Sun Yi's greatest triumph was in never losing his humanity in an inhumane system.
And that was just the start.
When Sun Yi resisted the camp's "transformation" efforts — that is, when he refused to renounce his spiritual convictions and swear fealty to the Communist Party — he claims they strung him up by his wrists for 20 hours a day for eight consecutive months. Sometimes guards shocked him with electric truncheons and extinguished cigarettes on his skin. When he went on a hunger strike, he says they pried his mouth open with a metal instrument and violently force-fed him. Still, he never gave in to regime's demands.
The extreme torture Sun Yi said he endured is all the more jarring when contrasted with his humility and peaceful disposition. In interviews with former Masanjia guards, they reveal how they forged secret friendships with Sun Yi. He taught them folk songs from his hometown, and discussed metaphysics and matters of faith. He never blamed them for their complicity in his torture.
Sun Yi's is a hero's legacy: his letter from inside the labour camp catalyzed major changes to China's labour-camp system (even though, it must be noted, other forms of arbitrary detention and reeducation remain). The film he helped make, Letter from Masanjia, lays bare not only the horrors of the labour camps, but of China's bourgeoning surveillance state.
But Sun Yi's greatest triumph was in never losing his humanity in an inhumane system. Despite being hated and vilified in his own country, Sun Yi never gave in to hating. At any moment in the labour camp, he could have ended his torture simply by agreeing to recant. But he knew that some things are worth sacrificing for.
His story reminds us that resistance to totalitarianism does not always take the form of dramatic acts. In a system pervaded by lies and violence, small acts of decency and grace are the ultimate form of rebellion.
Have you been affected personally by this or another issue? Share your story on HuffPost Canada blogs. We feature the best of Canadian opinion and perspectives. Find out how to contribute here.