On January 31, Bell Let's Talk Day will again promote mental health awareness, acceptance and action, donating significant funds it raises to fighting stigma, supporting world-class research, improving access to care and promoting open dialogue.
This initiative makes a huge impact on social media every year, and reminds us of how important it is to be able to actually talk about mental health. As the Founder and CEO of an Employee Assistance Program and Student Assistance Program service provider to organizations large and small, I believe that such initiatives help so many living with mental health issues, both directly and indirectly. However, the key is to not just talk the talk, but to walk the talk as well, from the top down.
When we consider how vital the well-being of our employees are to the success of the businesses we lead, to create and maintain a healthy and motivated company culture, and to the company's bottom line, we cannot ignore the essential value of meaningful wellness programs.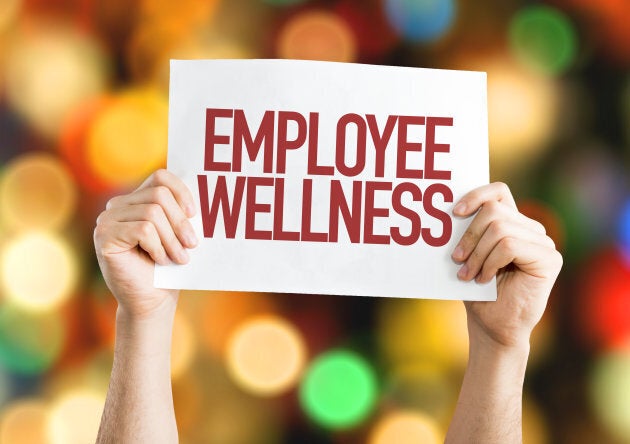 Wellness initiatives can range from "lunch and learns" to posters in the lunchroom, to discounts at the gym to access to professional counselling, to social outings. They all have the importance of potentially enriching the lives of the employees we support and value.
Our staff work hard, dedicating themselves to achieving targets and going above and beyond for our customers and clients, so keeping them motivated and looking forward to coming to work helps keep morale high in the workplace. However, when we do not practice what we preach, and do not have programs in place, or worse, they are available but not valued, then they are perceived as "lip-service talk," disingenuous, and can actually create more damage than not making them available in the first place!
We value our staff, investing in them as employees, but also as a valuable member of the human race.
As leaders in our field, we understand how the examples we set lay the foundation on whether we are truly an anti-oppressive and inclusive organization. When feeling overwhelmed or stressed, we know how important it is to have management and directors be approachable and understanding, whether the source of stress is from aspects of the job or in our personal lives.
By relaying that approachability to staff, and actually following through on those accommodations and leave requests with genuine care and sincerity, we are setting examples that indicate we are walking the talk. When employees are given the opportunity to access professional help through their EAP, or taking time to stay well, we are encouraging their return-to-work sooner and demonstrating that our company is supportive.
We value our staff, investing in them as employees, but also as a valuable member of the human race, one that I want to be proud of. So when we listen to employees' mental health concerns and take action, that indicates genuine support, and we are truly engaging in open dialogue! Let's talk!
Follow HuffPost Canada Blogs on Facebook