In the village of Adnet, Austria, people are preparing to commemorate the last bomber crew shot down in the Second World War. Locals still remember the plane that was blown out of the sky over their village on April 25, 1945. The pilot of this plane was 24-year-old Wilfred DeMarco from Timmins, Ontario. Thanks to the villagers of Adnet, my region has come to learn the heroic and tragic story of the doomed flight of Lancaster bomber S/N LM756 F-Freddie.
In early January, RAF history buff David Young wrote a letter to the Timmins Daily Press seeking relatives of DeMarco and rear gunner Gordon Victor Walker from King City. He wanted to inform the families that Adnet was going to hold a special commemoration (set for April 2015) on the 70th anniversary of this doomed flight.
News of this commemoration started a great conversation in our region. DeMarco's family had long since left the north and we asked ourselves -- who was Wilfred DeMarco? With the help of a great team of local researchers I began to piece his story together.
Wilfred grew up in the tightly knit Moneta (Italian slang for money) neighbourhood of Timmins. The local Italian community worked in the gold mines of Timmins. DeMarco was an avid hockey player, prankster and popular kid.
But when the war broke out DeMarco's world was turned upside down. Local Italian-Canadians were being denounced as traitors because of the fascist connections between Mussolini and Hitler. Some local leaders were interned. It was a tense time. Like many of the young men from the Moneta, DeMarco signed up -- both to show his patriotism and to get out of town. He was shipped overseas to join Bomber Command where he was eventually assigned to RAF 619 Squadron. His crew was a mix of four Canadians and three Brits.
The death rates among bomber crews were appalling -- just under half of the crews never came home. This young crew, barely out of their teens, lived hard and played hard. DeMarco led bombing runs over Munich, Dresden, the synthetic oil works near Stettin and the U-Boat pens at Trondheim. He often relieved the tension of the long flights with stunts. One time, he dropped the plane to almost zero altitude over the ocean and then dipped the tail so the ocean spray soaked the rear gunner. Such a move would be deadly in a less-skilled pilot but the crew trusted DeMarco's ability to work wonders with the large bomber.
The magic number for bomber crews was 30. If you survived 30 flights you were taken off active combat duty. Flight number 29 began for DeMarco's crew at 4:19 on the morning of April 25, 1945. They were one of 300 bombers heading for Berchtesgaden -- Hitler's lair in the Bavarian mountains.
Hitler's mountain fortress was a very difficult target. It was heavily defended and superbly camouflaged. DeMarco's job was to fly in low and very slow (for accuracy) to bomb the SS barracks. In the book Flying into Hell by Mel Rolfe, this last flight of bomber S/N LM756 F-Freddie is documented.
By the time DeMarco brought his plane in low over the target, the Nazi defenses were heavily engaged. He had to stay over the heavy flak long enough in order to ensure that bombs hit the barracks. As DeMarco attempted to pull up, the plane was hit multiple times in a vicious crossfire. Navigator Norman Johnson was killed by shrapnel. The back of the plane was on fire and there was no word from the trapped gunners Gordon Walker and Ed Norman.
DeMarco was badly wounded and ordered his crew to bail out. He tried to keep the plane steady while they escaped. Jack Cole, Art Shannon and Jack Speers managed to bail to safety. Soon after, DeMarco's plane exploded into the mountain.
If these young men had made it back to England, they would have been celebrated as heroes with their whole lives ahead of them. Instead they were the last four men killed out of the 55,573 Bomber Command casualties of the war.
Following the war, DeMarco's family moved away from Timmins but never forgot their beloved older brother who never came home.
As the story of Lancaster flight S/N LM756 F-Freddie became known here, National Post writer Joe O'Connor wrote a feature on Wilf DeMarco's brother Hap who now lives in Niagara Falls. Hap won't be going to the commemoration but he says not a day goes by that he doesn't think of his brother and what was lost in that doomed raid.
The search is still on for the family of rear gunner Gordon Walker of King City.
In our region we are thankful for a little village in Austria that still remembers the loss of these young men.
At the going down of the sun and in the morning, we will remember them.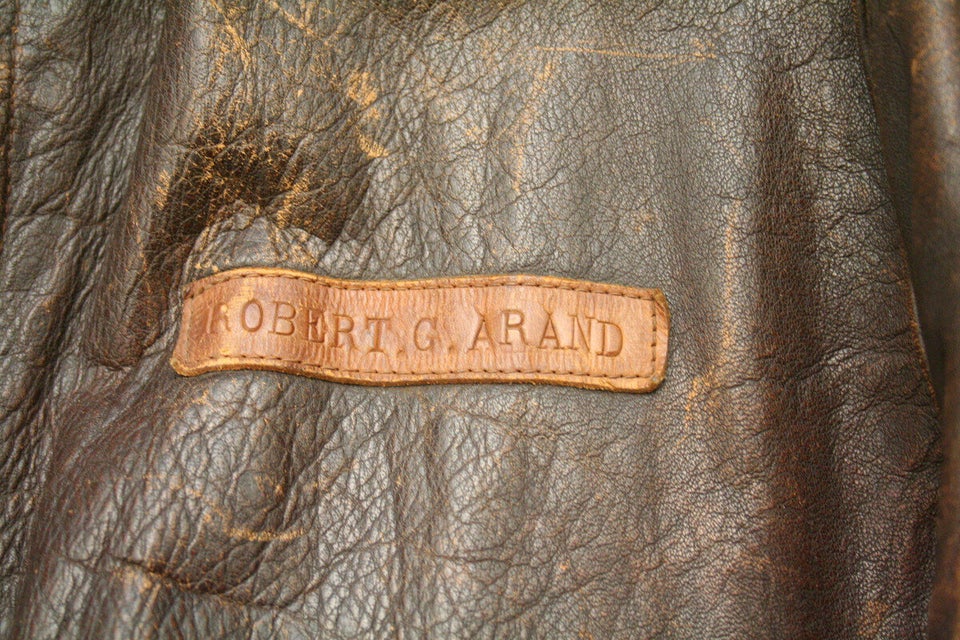 Man Reunites WWII Vet, 90, With Bomber Jacket