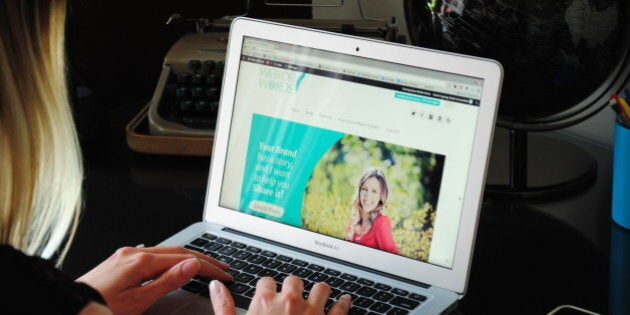 I've always had an entrepreneurial drive. I still hold vivid memories of picking pears from the large tree that grew beside the trampoline in the backyard of my childhood home. I remember packing them into plastic grocery bags (we weren't all that environmentally conscious back then) and loading them into my little red wagon.
I was probably around 12 at the time, wheeling my wagon up and down the streets of my small town, knocking on doors and selling a bag of 10 pears for one dollar. I wouldn't say business was booming but I got to work outside, the summer breeze blowing through my pigtailed, honey brown hair. And I discovered a unique niche beyond the competitive lemonade stand industry.
Flash forward 15 years and I am now on my sixth month of self-employment. Every day is a challenge but I've never once regretted taking the leap to pursue entrepreneurship full-time. I'm the one who controls my work schedule, giving me the freedom to choose to work during the hours I am most creatively stimulated. Ultimately, I decide what number shows up on my "paycheque" at the end of each month and if I want a raise, I don't ask for it -- I go get it.
A New Career Path for Millennials
We all know it's a scary time to be coming of age.
Technology is continuously transforming the shape of the working landscape, making five-year career plans especially difficult to forecast. New graduates are forced into the sinking sands of debt and to make matters worse, they are required to choose between "Door A," featuring an unpaid internship or "Door B," leading to a job in retail. The neighbourhoods we played in as children -- those streets I walked up and down with my wagon of pears -- are decorated with homes we could never dream of affording as adults.
And yet, it's a fascinating time to be building a career.
Instead of being pushed into a life of climbing the rigid rungs that shaped the career paths of our parents, our own paths are bursting with ambiguity. We can access an endless vault of information with a simple online search. We can form new relationships with the click of a button.
The road ahead is inevitably untried, undefined and always changing. But we are the ones behind the steering wheel. And when you adjust your mindset you begin to see the opportunities really are boundless.
Introducing the "Side Hustle"
My first real experiences with entrepreneurship came when I graduated from university five years ago with a degree in journalism and $25,000 in student loan debt. My job hunt consisted of endless applications submitted and little response received in return. All of the roles I came across were requesting three to five years of experience in the field. I couldn't figure out where I fit in.
Much of the circumstances were out of my power but I was far from hopeless. I decided to focus on the parts of my career I could control, instead of what I could not. So I launched my own website (using iWeb from my boyfriend's Mac) and I started blogging about my adventures as an "aspiring writer." I focused on building a portfolio, publishing pieces on sites like eHow.com. I started networking over social media, forming relationships with others in my field and finding young professionals who had carved the kind of career path I wanted to establish for myself one day.
Over the years since, I've continued my freelance writing hustle on the side of my full-time roles, the most recent of which was at a social media start-up based in Toronto. I worked for this company for two years in a senior management role and for the first year and a half my freelancing took a backseat. After awhile, I started writing for some magazines here and there and I felt inspired to start up my side hustle again. I was working long hours balancing both my full-time job and my freelance work but I was happy.
It soon got to a point where I felt I was learning and growing more from my freelance writing than I was in my full-time role. In fact, I started to feel like I was being held back from my full potential when working with clients.
I began saving more seriously with the idea I would create a security cushion to fall back on when I eventually made the leap to full-time freelance. But it was still a distant goal. In the fall of 2014, my boss suggested it was time to decide whether I wanted to pursue a career in journalism or a career in marketing.
I didn't feel like I should have to choose.
At the time, I was working on launching an online magazine called The Reply with a colleague of mine. It's a lifestyle magazine dedicated to sharing real stories about millennials. I felt incredibly passionate about the project and I wasn't willing to give it all up. The magazine went live at the end of October 2014, and we tallied over 4,100 unique visitors in the first 24 hours -- so many the site actually crashed. I knew we were onto something good but we hadn't yet figured out exactly how we would make any money from it.
I started looking for ways to expand my freelance business to become a full-time role. I had a small client base, but I needed to be able to dedicate more of my time to my business in order for it to thrive.
I put a lot of thought into the decision, carefully assessing my situation to see if I was ready to make the leap. There were a lot of sleepless nights. But I knew in my gut it was the right time. Financially, it was a bit sooner than I had expected but I knew I had to make a move.
Making the Leap to Entrepreneurship
I ended up giving my notice about two months after my boss drew the line in the sand. I have been self-employed since January of this year. At my company, Web of Words, I work with small business owners to help them build a strong web platform and share their unique brand stories through blogging and social media. I'm also Managing Editor at The Reply and I continue to write for a number of other publications.
It's definitely been a challenge getting my business off the ground but I couldn't be happier about my decision. I've taken a (temporary) pay cut and I've lost the security of a regular paycheque but the new freedom I have found makes it all worthwhile. I am building a career for myself -- and it's exhilarating. I know it won't take long for me to start bringing in even more income than I was making in my full-time role. And yet, the benefits go much beyond financial value.
I love having the freedom to make my own mistakes and discover my own successes. I think I've grown more in the last four months of being self-employed than I have in the last four years of my career. Plus, I can relate to my clients on a whole new level now that I'm a small business owner myself.
The best part is, my work has truly become a part of who I am. I view my "job" in a completely different light than I did when I was working for someone else.
Looking back, there's no way the young girl with the little red wagon would have been able to predict what might come of her career. But I think she'd be pretty excited to learn that the entrepreneurial flame was never stifled. One thing is for certain: I've come a long way from selling 10 pears for a dollar.
Of course, we all have to start somewhere.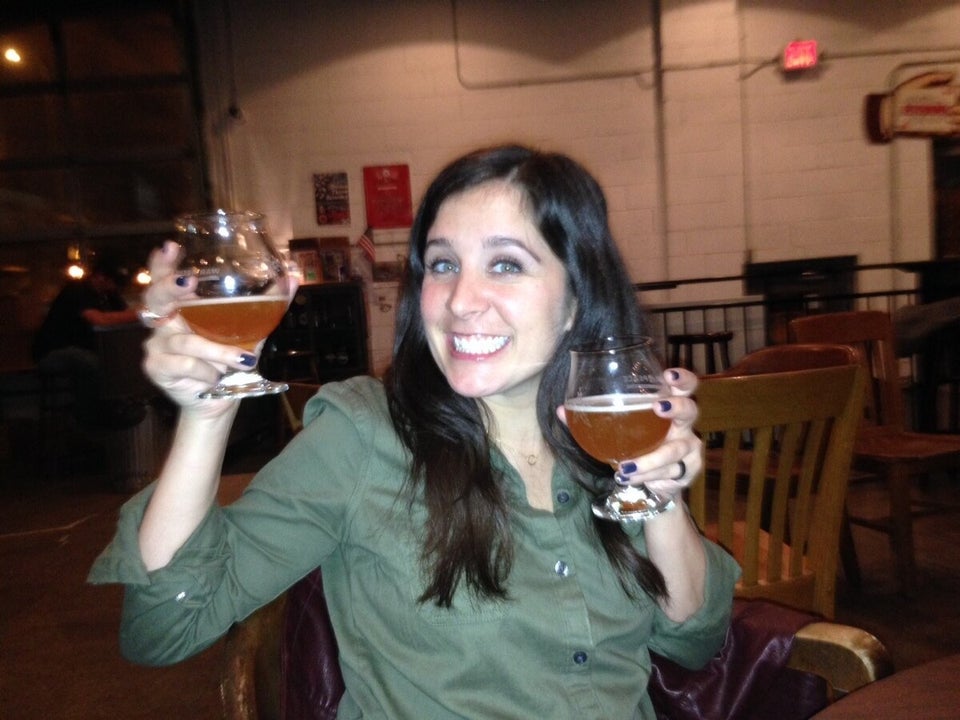 9 Entrepreneurs Share Their "A-ha!" Moments