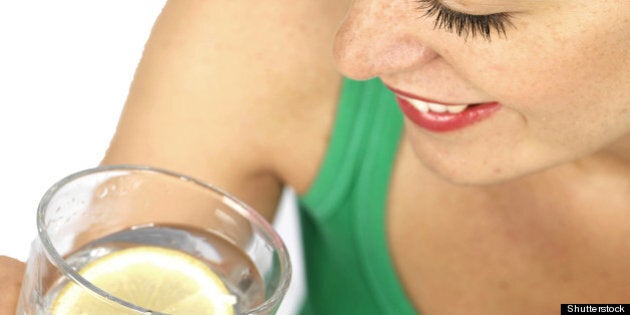 The days are getting longer, the weather is getting warmer, and if you live in Toronto, April showers are upon us. This can only mean one thing; winter is finally over and at long last spring is here! What better way to celebrate the change in seasons than by spring cleaning our lives, not just our closets. To me, spring is such an inspiring season, a time of renewal, a time for hope, and a time to celebrate life. Just as many of us take this opportunity to say goodbye to unnecessary possessions, so too can we use this time to make over our meal plans, dust out our thought patterns, and shed new light on our routines.
1. Cleanse your Body. Winter is the perfect time of year to find nourishment with hearty stews and soups, but as spring approaches why not adjust your menu plan to include lighter more seasonal fare. Frequenting local farmer's markets is a great way to discover the latest crops of fruits and veggies, and you can rest assured that your produce is chemical-free, and lovingly planted and harvested by local hands.
If you've been thinking of revamping your diet, the change in seasons can be a great opportunity to add more nutrient dense foods to your meals, giving you more energy and improving digestion and overall health. Why not make a commitment to removing one unhealthy item from your diet, and replace it with something nourishing. If you're in the market for a mealtime makeover, this could be the motivation you need to say goodbye to processed foods for example, and instead increase your intake of leafy greens. Modify a classic (and healthy!) pasta primavera by using lentil or quinoa pasta, and topping a rainbow of fresh veggies with a drizzle of heart healthy avocado oil, and a sprinkle of nutritional yeast. (Nutritional yeast is a good source of vitamin B12 and is often used to give vegan dishes a cheesy taste!)
2. Detox with Yoga. Despite our best intentions, holiday celebrations and dreary weather can sometimes lead us to overindulge during the winter season. Springtime is a great excuse to detoxify and cleanse the body, not only by what we ingest, but also with yoga. Yoga is the perfect antidote to a sluggish body yearning to feel lighter and more agile. Try a flowing vinyasa sequence to get the blood moving, improving circulation, and increasing energy. Add in a few twists (imagine wringing out the organs to release toxins in the same way you would wring out a wash cloth) and voila, you're on your way to a revived state of health. Remember to drink lots of water before and after you practice; staying hydrated is crucial for eliminating toxins from your body.
3. De-Clutter your Mind. How many of us have suffered restless nights as our minds swirl with a variety of worries and distractions? Put an end to unnerving inner chatter, and make spring your time to rid yourself of mental clutter. Next time you feel stress building, quietly take some deep cleansing breaths. Focus on love and gratitude, and allow yourself to let go of the little things. If you're having trouble sleeping or winding down, take this seasonally inspired opportunity to set up a new bedtime ritual. Power down half an hour before bed, and set aside some time to meditate or stretch. Centre yourself before you slide under the covers, and wake up invigorated, with a clear mind, ready to take on the day! To maintain a state of calm and tranquillity, practice yoga and meditation regularly, and truly appreciate the vibrancy of this change in season.
4. Get organized and envision success. Do you find yourself randomly setting intimidating goals that seem impossible to achieve? Why not aspire towards less daunting short time goals that will ultimately lead you closer to one long-term reward. Perhaps you'd like to run a marathon, but always seem to lose motivation when it comes time to sign up. Try setting five springtime goals that will inspire you to register for the event. You could join a running club, find a running buddy, buy new running shoes, get a pedometer, and start walking to work. Achieving each one of these strategic steps will give you the confidence and commitment you need to do bigger and better things. For added inspiration make a goal list, and check each accomplishment off as you go, helping you keep your eye on the prize!
5. Focus on mutually beneficial relationships. If you're feeling overextended and under-appreciated, it could be time to re evaluate your relationships. As we say goodbye to winter, make a conscious decision to spend less time with "energy vampires," and put more effort into interacting with people who motivate and inspire you. In a relationship rut? Remember, "Like attracts like"; focus less on how you perceive other people, and more on self-improvement. Be aware of how you designate your time; although generosity is commendable, too many responsibilities and activities can become overwhelming, and lead to feeling burned out. Make a promise to yourself to make your own needs a priority, and learn when to say no. You'll find yourself much better able to help others, if you first take the time to help yourself. This spring commit to caring for your own mental, physical and emotional well-being, and look forward to many productive, passionate and healthy seasons to come.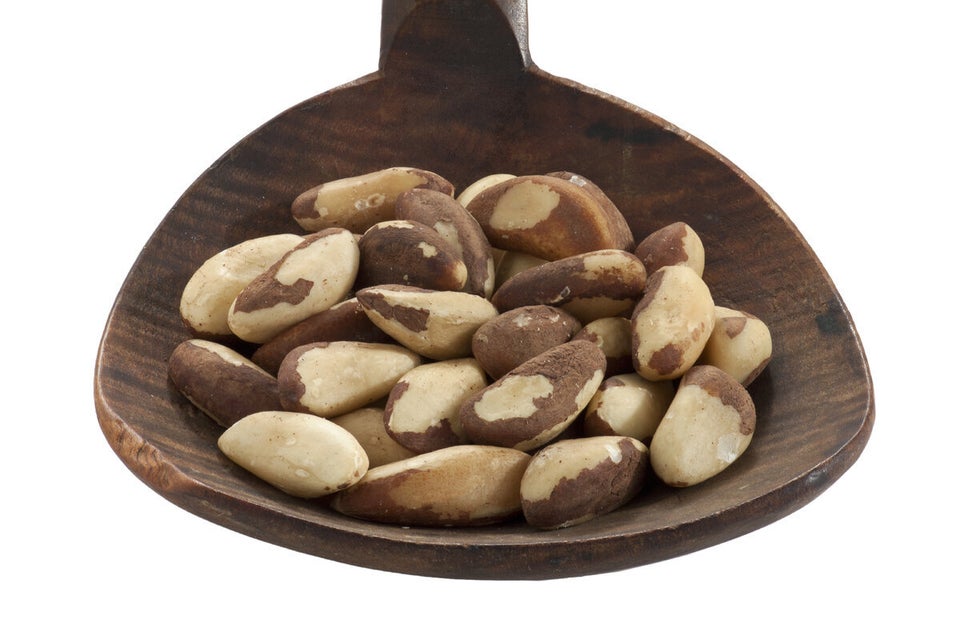 15 Detox Foods For Spring