Art Is Power: A bi-weekly column where Che Kothari, renowned photographer & director of Manifesto, asks artists to succinctly define the power of art.
Some people really deserve to make it. Not just because they're blessed with extraordinary talent, but also because their talent is matched by dignity, strength, humility and hustle (aka hard work)...because they've shed blood and tears going after it, but we never see them sweat.
Melanie Fiona got the music bug and her work ethic from her folks: hardworking, intelligent Guyanese immigrants who worked and played hard, and filled her life with the sound of music. Music lovers (her dad was in a band), they exposed her to soul, soca, jazz, you name it and by junior high she knew this was what she wanted and she went straight after it. She has gone on to be co-managed by Jay-Z's Roc Nation, recording two albums, has won two Grammys, a Soul Train, and a Juno, plus a whole slew of nominations, and is signed to a major label. How do you manage to pull that off and make it look effortless?
Character. How you get it, how you shape it, well, there are innumerable possibilities. For example, by watching your parents working menial jobs as they try to break into their field in a new country, watching them do this with joy, pride, spirit, watching them not only succeed but savour their success. You can learn it on the job, swinging with the big wigs in the music industry while trying to maintain your own artistic truth. You can draw on the wealth of a multi-ethnic background, and grow through the challenges of that very same blessing. You work hard, you focus, you know yourself. And that's exactly what Melanie Fiona has managed to do. She calls herself "a nice Canadian" (in spite of the fact that a lot of Canucks don't even realize she's one of us) and in true self-deprecating Canadian style, it's a massive understatement.
She recently headlined a show at the Phoenix where she blew the audience away with her inspired performance. Though some folks say it's hard to define her style, there's one thing that couldn't be clearer: she was born to sing and she is fulfilling her destiny.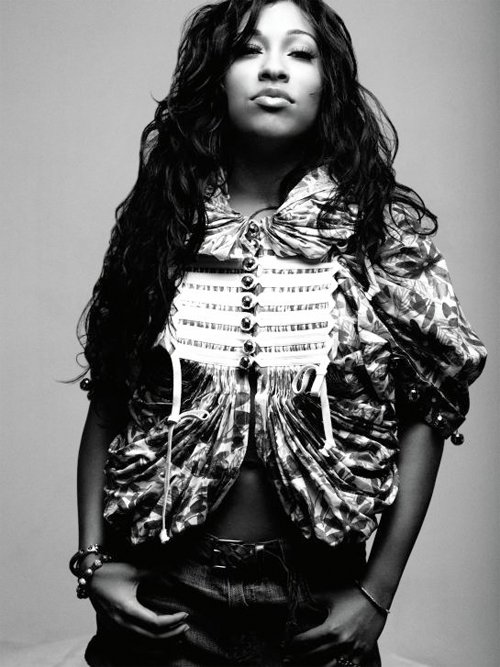 If you missed the show, like I did, you can get a taste of her brilliant vocals by checking out her YouTube covers of other artist's songs -- in this one she covers Started From the Bottom, which is dope cuz not only were Drake and her in a band together back when they were starting their careers as musicians, but because she is loving every minute of it; it's just true passion for what she does. Two Grammys down the road, and she's sharing these intimate and humble offerings with the world, just for the appreciation and love of making and sharing music:
I caught up with Mel before the concert to find out what her thoughts on ART IS POWER were. This is what she had to say:
How did you become involved with the arts?
I've always had a love for the arts... art of all kinds. But my first love has always been music. At around the time I was a junior in high school I recognized that singing was the thing I loved to do most... it was the thing I was best at... it is what makes me who I am. I pursued various opportunities that would allow me to pursue making it a career, until it finally did. After years of creative hard work and dedication, I landed a recording contract and have since put out two international albums, and am currently working on my third.
How has art changed your life?
It allows me to see that there is inspiration in everything. It has afforded me to be able to do what I love, and what I've dreamed of doing as a legitimate career. It has been the vessel that has taken me all over the world.
What does ART IS POWER mean to you?
ART IS POWER because it allows a creative spirit to fly free. It is the common communication between friends and strangers. I have been blessed to live my life driven by my passion for love and art. I would encourage anyone with love for the arts to indulge. Whether it be for your profession or a simple hobby on the weekend; I believe feeding your inner artist is essential to the definition of happiness and the discovering of one's self. Art challenges us to learn new things, meet new people, and become our best creative selves. Living in art is a powerful force that cannot be taken from you. Let your art live!
Soon enough I hope we can book this beautiful soul to touch the Manifesto Festival stage.
Follow Melanie Fiona on Twitter @MelanieFiona
Check out previous Art Is Power Series Articles:
Crazy Legs on Why Art Is Power
Danilo M. Mccallum on Why Art Is Power
Kardinal Offishall On Why Art Is Power
Che Kothari is a renowned photographer and the director of Manifesto Community Projects, whose mission is to unite, inspire and empower diverse communities of young people through arts and culture. chekothari.com | themanifesto.ca