Art is Power: A column where Che Kothari, renowned photographer & founding director/chairman of Manifesto, asks artists to succinctly define the power of art.
Last November, Wan Luv (our Music Director at Manifesto) and I went out to Los Angeles to meet with a group of Canadian curators at the Red Bull LA offices. We were learning the ropes on the Red Bull Sound Select Program of which we were becoming one of four Toronto curators for 2014 (programming we are very excited to share in the coming months). After learning about the program, we began shortlisting a bunch of artists that we wanted to get involved on the international tip and one of the artists topping the list was Yuna.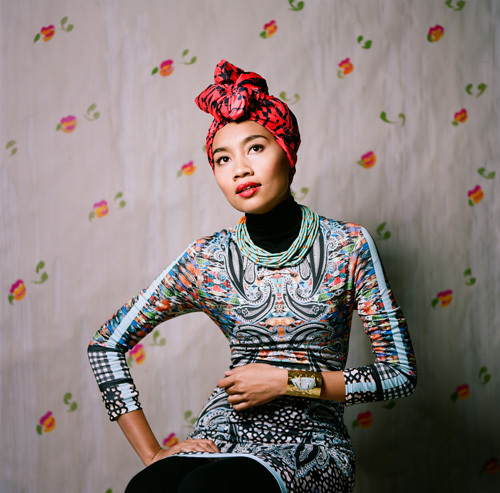 For those not in the know, Yuna is an incredible singer and songwriter from Malaysia who has crept up into the music industry in recent years, slowly taking it by storm. Born as Yunalis Zarai in Alor Setar, Malaysia, Yuna left her native land in 2011 to expand her career in the United States. Within a years time, she's achieved goals that many artists long to endure - working with renowned producer Pharrell Williams, signing with Fader's label and performing live on many of the US late night shows. She has been performing for years both back home and in America as an emerging artist in the Indie scene, now signed to Verve Records. In addition to her music, she has a degree in law, is a thriving business woman and has launched an online store called November Culture.
The day of of our Red Bull meetings, I was sent an invite to attend an intimate event at Sonos Studios in LA and cosmically it was Yuna headlining. We RSVP'd and showing up a bit late got there just in time to catch Yuna rocking it with her band. The gathering had a beautiful and organic setting that suited the melodious sounds of her new album, Nocturnal, released only a month before in October 2013. It was my first time seeing her perform live and I was captivated by her voice on presence. Yuna stuck around after her performance, taking her time to meet and greet every single person in the room (I don't know how she did it -- a true person of the people) and it was then that I had the opportunity to connect with her and her management.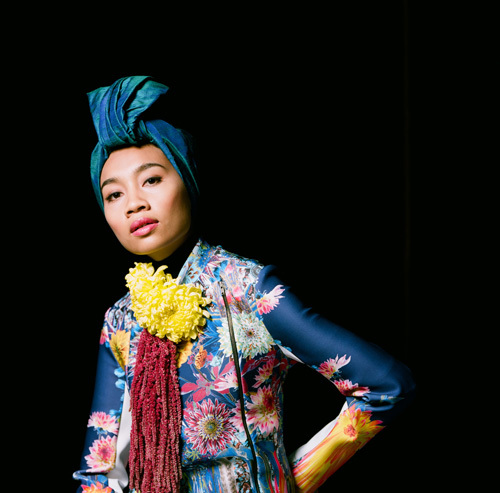 Upon my arrival back to Toronto, our partners at INK Entertainment informed me that they had just locked in bringing Yuna to Toronto for a concert on January 30th at the newly renovated Tattoo on Queen Street and that they wanted us to come on as a partner of the show. Stars continued to align in our efforts in sharing Yuna's vibration with Toronto. With the relationship developed at Sonos, we were also able to line up an 'In Conversation' dialogue with Yuna so 50 of her fans could get a more one on one experience and dialogue with her.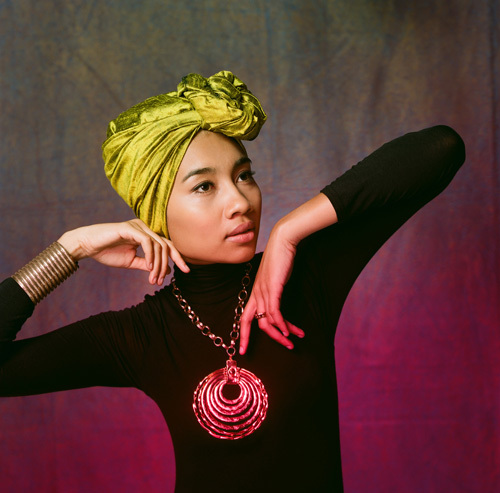 Leading into the events, Yuna and I took some time to connect this week so I could ask her what art means to her:
When did you first fall in love with art?
I think I first fell in love with arts when I was 6 or 7 years old. I grew in Malaysia and we moved around a lot because of my dad's work with the government, which took us all over the country. I think that is one of the reasons why I feel so comfortable in so many different settings and meeting so many different people, because of how much we moved around -- and I love that. I love traveling to different places. My dad was also making music. He is a guitar player and he sings as well -- he would listen to a lot of Rock and Blues. He would take me to his jamming sessions and I used to watch him and his band make music all the time. So not being in the music scene directly, but I was being exposed to it a lot and was slowly getting into it and developing a sort of music taste. Growing up in the 90s I was listening to Spice Girls and Backstreet Boys (laughs), and then I also listened to Nirvana, No Doubt and the Cardigans. Part of me was being influenced by American Pop music, but I was also influenced by Malaysian Pop Stars - and listened to a lot of Malaysian Jazz Signers - for example Sheila Majid is a huge jazz singer in Malaysia - and there are a lot of other female artists that are looked up to in Malaysia - another is Ning Baizura.

I grew up bilingual. I think growing up I learned English by listening to songs and stuff that I was hearing on the radio and singing along to, knowing a couple of the words. I knew what the words meant, but I didn't know the meaning of the whole song - I didn't see it as a poetry yet. That is how I started writing music and writing poetry myself.

When I was 6, I wanted to be a lot of things. I first saw a computer at that point in my lift and I wanted to be someone who worked in front of a computer all the time. Now I don't want to be that at all (laughs). But I guess I always new that music was something special. I had the ability to differentiate when I heard a song that I liked and when I heard a song that I did not like. I always knew I would be doing something related to music, but I never thought I was going to be a singer or songwriter. That didn't come for me until I was 19, and now I feel like art is a part of me that will never go away.
How has art changed your life?
I think it's food for the soul, you know? I feel like everything is art. We may not all be artists but there is something that we all do that is a form of art. Even when you're cooking, that is a form of art. That's why I think it's important to know what your skills and talents are and for me, it was a long time until I knew that my form of art is writing music. I only discovered this when I was 19 years old. For a very long time I had to figure out what works for me and eventually I found it was music. It was the first time in my life that I felt that I was good at something. That was a feeling I never had before until I started to create music and I gained a sense of confidence. Art is a part of me that will never go away and now is a main source of my happiness.
What does ART IS POWER mean to you?
Art is Power. Well, if I say music is a power, it is because it has the ability to move people. You can touch someone on an emotional level with music and art or even a photograph. I think that is one of the most important things. With art you can bring so much positive energy to the world. And that's important because we have a responsibility to spread positivity. I feel like there's a lot of negative energy in the world right now so art creates a balance.
If you are in Toronto, please don't miss the opportunity to hear Yuna speak and see her perform on January 30th.
Check out previous Art Is Power Series Articles:
Scot Sardinha on Why Art Is Power
Melanie Fiona on Why Art Is Power
Crazy Legs on Why Art Is Power
Danilo M. Mccallum on Why Art Is Power
Kardinal Offishall On Why Art Is Power
Check out Yuna's site: http://www.yunamusic.com/
Follow Yuna on Twitter: http://www.twitter.com/yunamusic
Che Kothari is a renowned photographer and the founding director/chairman of Manifesto Community Projects, whose mission is to unite, inspire and empower diverse communities of young people through arts and culture. chekothari.com | themanifesto.ca