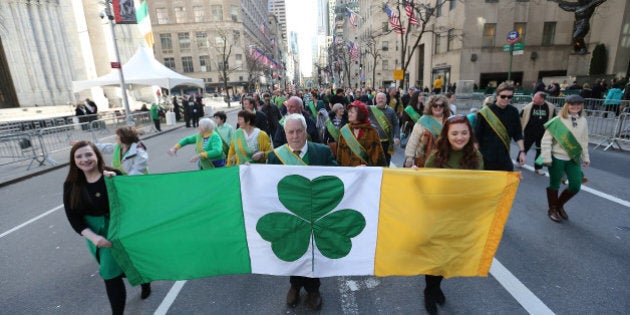 You don't need the luck of the Irish to find affordable last-minute flights for St. Paddy's weekend. March 17 falls on a Friday (a March Break Friday for many), making this an ideal year for a long weekend celebration. And it's not too late to get in on the fun. Cheapflights.ca looked at the average round-trip prices travellers are finding for flights departing for a long weekend (between Wednesday, March 15, and Friday, March 17) and rounded up 17 destinations where the celebrations are epic but the airfares are not.
Pack your bags, grab some festive garb and make your friends green with envy this St. Patrick's Day.
Boston, Massachusetts, U.S. - $338 (CAD)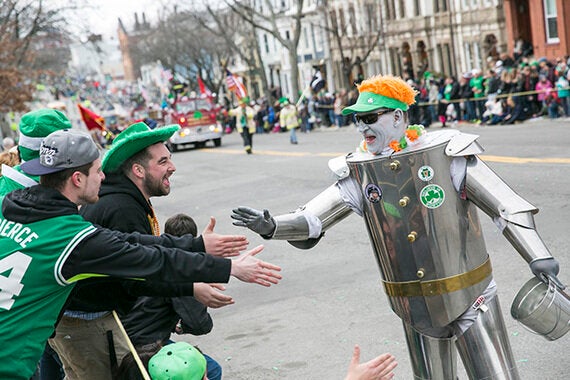 Whether you make Boston your sole stop for St. Paddy's Day weekend or combine it with a side trip to nearby Providence, R.I., the main event is the St. Patrick's Day Parade in South Boston on Sunday, March 19. Weekend celebrations also include American Celtic punk band Dropkick Murphys' concert at the House of Blues on March 16 and walking Boston's Irish Heritage Trail.
New York, New York, U.S. - $408 (CAD)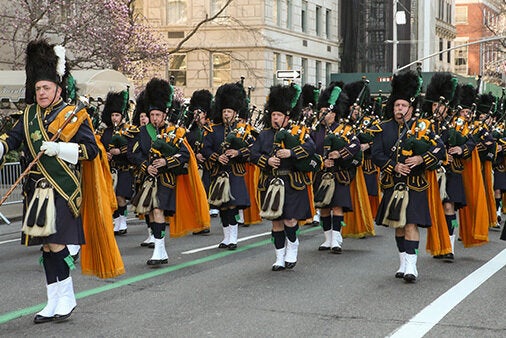 New York is hosting celebrations throughout the five boroughs. From the iconic NYC St. Patrick's Day Parade, the oldest and largest St. Patrick's Day parade in the world (the parade was first held in 1762) that marches down Fifth Avenue in Midtown Manhattan starting at 11:00 a.m. on March 17, to "Little Ireland" in the Woodlawn area of the Bronx, there is something for everyone looking to discover the luck of the Irish. Other options include an Irish walking tour from Big Onion Tours on March 18. This family-friendly tour takes guests through the former "Little Ireland" district of the Lower East Side, between City Hall and Houston Street. Don't miss the 42nd annual Brooklyn St. Patrick's Day Parade on March 19, making a loop from Prospect Park West to Seventh Avenue and back. The parade commemorates the Battle of Brooklyn and pays tribute to the Irish for their significant and historic contributions while marching through the neighbourhoods of Prospect Park and Park Slope in Brooklyn.
Kelowna, British Columbia - $453 (CAD)
St. Patrick's Day is the perfect holiday to hop on Kelowna's craft beer scene. Swig adventurous flavour profiles at Kettle River Brewing, raise a glass of IPA at BNA Brewing Co., sample German-style lagers with the city's new kid on the block Boundary Brewing, knock back Lebowski Lager from Freddy's Brew Pub and salute the godfather of Kelowna's craft scene, Tree Brewing Co. at their Tree Brewing Beer Institute. Don green garb and head downtown to partake in festive parties at Carlos O'Bryan's, O'Flannigans, Fernando's Pub and Doc Willoughby's Public House.
Winnipeg, Manitoba - $464 (CAD)
Winnipeg hosts one of the greenest St. Patrick's Day parades. Many of the parade's floats, banners, flags and balloons are made out of mostly recycled, reclaimed and reused items. The Winnipeg St. Patrick's Day Parade is scheduled for March 18. Post-parade, enjoy a pint or two at area pubs and live music venues, which are all decked out for the holiday. Join the McConnell Irish Dancers and The Bart House Band and enjoy Guinness stew, shepherd's pie, Guinness, Harp and Irish Whiskey at Saint Boniface/Centre Culturel Franco-Manitobain's St. Patrick's Day Celebration.
Indianapolis, Indiana, U.S. - $488 (CAD)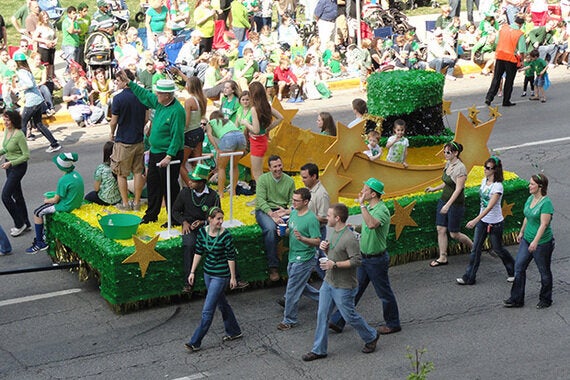 Indianapolis, Ind., is so festive even the Central Canal is dyed green. But choosing just one event will be a challenge. Celebrate all things Irish in Indy starting with the fifth annual Blarney Bash at 11:00 a.m. on March 17. The massive block party features live music, tasty treats and drink vendors lining the boardwalk. Or head over to the St. Patrick's Day Parade at 11:30 a.m. There's a block party there, as well, with entertainment, food and a beer garden from 10 a.m. to 3 p.m. More live music, Irish food and fun waits at the 20th annual Indianapolis Downtown Irish Fest beginning at noon on March 17. Cap off the celebration at the sixth annual St. Pats Bar Crawl on March 18.
Halifax, Nova Scotia -$498 (CAD)
To get your St. Patrick's Day foodie fix in Halifax, join the best craic in town and indulge in Irish breakfast all day at Durty Nelly's. On the 17th, enjoy dinner and performances by the Nova Scotia Irish Dancers and traditional music at the Festival of St. Patrick Dinner and dance the night away at the Saint Paddy's Dance in Dartmouth. Drink for a cause at the St. Patrick's Day Pub Party at Jenny's Place, which supports the Northern Lights Lantern Festival.
Portland, Oregon, U.S. - $499 (CAD)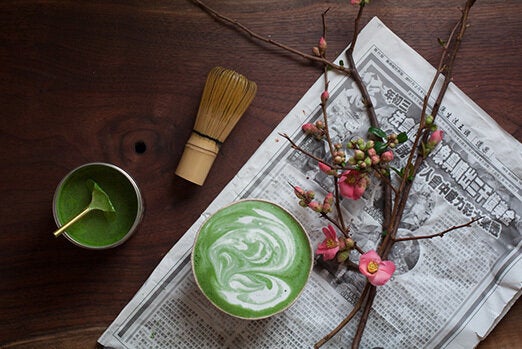 Always green Portland, Ore., hosts a variety of St. Patty's Day parties like the annual St. Patrick's Festival led by Kells Irish Pub, which includes live music, bagpipes, dancing amateur boxing and Irish dance performances March 17-19. Next door, Kells Brewery is hosting its inaugural Irish Beer Festival, which features speciality Irish style beers and cider from a dozen area breweries March 17-19. Complete the celebration with a Shamrock Run, the second-largest running and walking event on the West Coast of the U.S., and a Portland tradition since 1979. Run through downtown Portland in a sea of green with live music, beer gardens and soup waiting at the finish line.
Regina, Saskatchewan - $518 (CAD)
Regina locals attest the best place to be on St. Patrick's Day is O'Hanlon's Irish bar, which, for many years in a row, has sold the most kegs of Guinness in a single day of any bar in Canada. Enjoy a full Irish menu all day plus Irish dancers, Regina Pipe band, live Celtic acoustic music by Dave Flett and tunes by Celtically Hip, Pile O' Bones Brass Band and more. This year, the bar is serving beer by a new local microbrewery.
Victoria, Canada -$534 (CAD)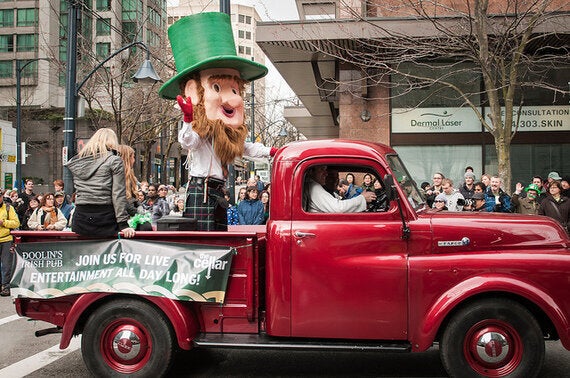 Celebrate at the two-floor Irish Times Pub or at one of a dozen or so pubs that host St. Patrick's Day celebrations and parties in Victoria. In nearby Vancouver, there are plenty of pubs to toast St. Patrick's Day. Established in 1972, the Blarney Stone is the longest running Irish pub in Vancouver. Western Canada's largest Celtic celebration is also held here. From entertainment and a parade to whiskey tasting and live music, there is much to see and do during Celtic Fest, which runs from March 10-18.
To find out about eight more fun and affordable last-minute St. Paddy's Day getaways, go here.
Follow HuffPost Canada Blogs on Facebook