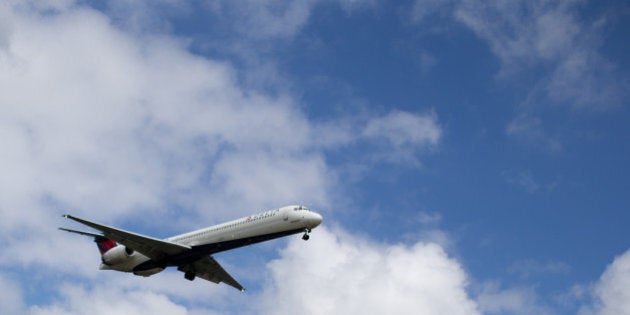 As 2016 winds down, it's time to look ahead to what the New Year has in store. Changes coming in 2017 are set to transform every aspect of the travel experience -- from the way travellers book (on their mobile phones in response to deal alerts) to the airline they choose (including an upswing in low-cost options), to how far they can stretch their travel budget (the result of greater competition). All these innovations -- plus the desire for more meaningful travel -- will see some Canadians opt to combine work and travel in a new nomadic travel lifestyle.
Here are some of the changes Cheapflights.ca predicts are in store for 2017:
The rise of low-cost carriers and unbundled airfare - 2017 is the year the low-cost carrier model really makes an impact for Canadian travellers. Base airfares for travel in the U.S. and across much of the rest of the world will continue to drop as more airlines -- from legacy carriers such as United and Delta, to growing low-cost airlines like Allegiant to Norwegian - add to the volume of available discount seats.
For Canadians, this trend will get an added push from the growth of overseas players like Wow and new domestic start-ups like NewLeaf (and possibly Jetlines and FlyToo), as well as the recent decision to raise the limit on foreign investment in Canadian airlines. Travellers around the world have voted with their wallets, fuelling the demand for low-cost carriers, and now, more and more Canadians will have the opportunity to opt for lower fares, recognizing the upside of saving on their seat and paying only for the "perks" that matter enough to them that they will fork out added cash for the service.
While such travel is still not for everyone, it will be an increasingly popular choice as travellers embrace the opportunity to get where they want to go for less.
A "golden age" for international travel - With airlines around the world offering increasing budget options, international travel will be more accessible than ever. Look for more moves like Norwegian Air's adoption of narrow-body planes and BYO entertainment to ensure lighter, more streamlined flying and continued low fuel costs to help keep airline costs (and thus, airfares) in check. Open Skies agreements have added to this "golden age" for international travel, as they allow for increased cross competition from international airlines.
Add into the equation some major currency fluctuations, which have created increased buying power in many popular markets from Europe to Vietnam and Brazil to Japan. Of course, there are some potential headwinds for overseas travels, especially as Brexit and other industry lobbying threaten some key Open Skies agreements and raise the possibility of more immigration and customs challenges.
Despite the tumult, some internationally minded folks will see travel as the antidote to the politics of the day. And all should recognize that there may be no better opportunity than the present to get out there and explore the world.
More airport innovation and investment - Business leaders from markets across Canada are calling for a renewed focus on airport investment and innovation. In the wake of record-setting security and immigration lines throughout North America and increased comparisons to the efficiency of top international airports, such a rallying cry is no surprise. Government moves, like the rules change on foreign investment in airlines and the efforts to streamline preclearance for travel to the U.S., are signs of progress, and we anticipate a few more commitments to new investments and policies aimed at making air travel more efficient and affordable.
In the meantime, though, look for a wave of short-term upgrades introduced by the private sector to start impacting travellers' airport experience. Improvements to watch for include automated security screening lanes, higher tech baggage tracking systems, biometric-powered and fast-tracked security screenings, and personalized services like food delivery to your departure gate or print-your-own luggage tags.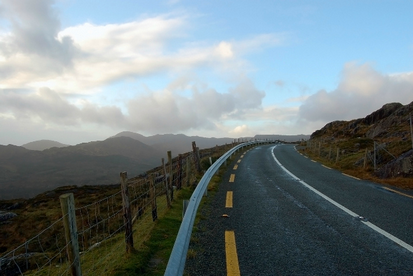 A new darling of low-cost airlines, Cork will be an easy and affordable hop from the East Coast by the summer of 2017. And while travellers can easily transfer on to other points across Europe, Cork is a charming spot to visit either as an extended layover or as your main destination. Whether you prefer churches, castles and old-world architecture, a bustling and scenic waterfront, or popping into pubs and fish and chips shops, County Cork has you covered.
A visit to Cork's English Market, which dates back to 1788, is a feast for the senses. Acclaimed as one of the finest covered markets in Europe, Queen Elizabeth insisted on a stop here during her historic visit to Ireland in 2011. The most recent proof of the region's allure? West Cork's Clonakilty claimed the 2017 Great Town Award naming it the best town in Britain and Ireland.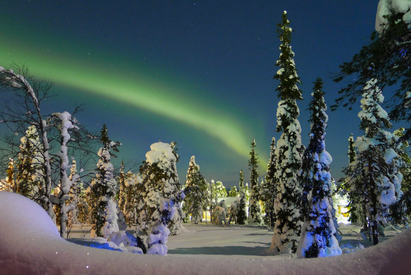 With saunas, snow and the Northern Lights in the winter, and hiking, beaches, stunning scenery and cultured cities (as well as endless sunshine to enjoy it all) in the summer, Finland should be on everyone's travel to-do list. And 2017 may well be the best year to visit, as its 100th birthday celebration kicks off on New Year's Eve and builds through the summer, right up to Independence Day next Dec. 6.
Celebration spots include a giant SnowCastle, housing a SnowRestaurant, SnowHotel and even a SnowChapel for those with marriage on the mind (cold feet, understandable!). There's also a wine festival with five 100th anniversary wines and, of course, a grand ball to mark the birthday itself. If you can't get to Finland in its Centennial year, perhaps you can catch the Traveling Sauna tour closer by in the U.S.
To find out about more travel trends and destinations coming in 2017, go here.
Follow HuffPost Canada Blogs on Facebook