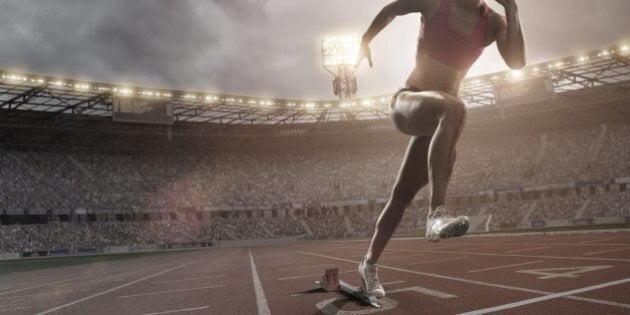 The Olympics were a much simpler affair under the ancient Greeks. The amount of science that goes into the making of a winner or shaving one hundredth of a second off a time would make Archimedes proud. But as cutting-edge approaches become the norm, coaches keep looking for any small ways to find an edge. That is where we are seeing some interesting partnerships develop that are delivering impressive results.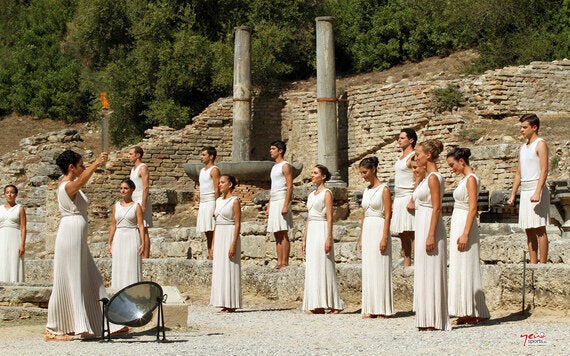 The modern Olympics have come a long way from their beginnings on Mount Olympus. (Photo: IOC Media)
With the introduction of the modern Olympics in 1896, the starting gun was fired on an evolution in sports science. Unlike their ancient counterparts, competitors got to wear clothes and the humble shoe became a potential area of competitive advantage. Through generations of teams working with suppliers today's running shoe is unrecognizable. Jamaican sprint queen Shelly-Ann Fraser-Pryce goes into the Rio Olympics wearing super lightweight footwear that has been customized around her feet and designed using complicated software and 3D-printed prototypes. It could apparently trim around a tenth of a second off her time, a lifetime in sprinting.
After a series of evolutions in sport that started with coaching and moved into areas like nutrition and more effective treatment of injuries, we are now in an era of technology and partnerships. The teams behind the athletes have grown to eke out these advantages. Whereas once there was just a coach, there is now a whole team. Team managers take care of all the logistics. For Rio an estimated one million pieces of sporting equipment will be required, everything from canoes to firearms, not to mention horses. If anything arrives late or is damaged, it can totally disrupt preparations and harm medal chances.
The equipment manager now has a central role. This person has to be a highly skilled professional, working directly with suppliers to find an edge. Nowhere is this more evident than in the velodrome. At the 2012 London Olympics, the British cycling team won seven out of the 10 gold medals on offer. They did this through a ruthless pursuit of perfection, examining every element of their operations to find an advantage.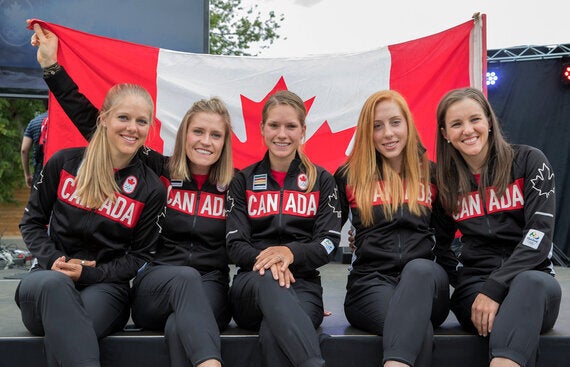 The Canadian Olympic Women's Team Pursuit Squad is expected to win a medal in Rio. (Photo: Olympic.ca)
In cycling this revolutionary approach was championed by coach Sir Dave Brailsford, who has since gone on to secure four yellow jerseys for Team Sky in cycling's premier event, the Tour de France. His approach is built around incremental gains, the logic being if you can make small improvements in 100 areas, it will add up to massive improvements in overall performance.
The obvious place to start in cycling is with the bike supplier, in this case Canada's Cervélo. They worked together to custom fit bikes around the athletes. But the team also spent hours with Cervélo, testing the bike and the athletes in wind tunnels, and bringing in expertise from Formula one racing and scientists specializing in everything from nutrition to ergonomics. This type of partnership supercharges innovative thinking and helps make sure these athletes cross the white line first.
The bike is obvious. But Brailsford also recognized the value of a good night's sleep to finely tuned athletes, so he also worked with suppliers of mattresses and pillows. Each athlete would have their own set, specially designed around their body type and sleep patterns to help them rest and recover so that they could train harder. Mattresses used to be well out of the traditional remit of the equipment manager -- not anymore.
In other sports, too, unexpected partnerships with suppliers have sprouted up. All of a sudden aerospace companies are working with teams to fine tune aerodynamics. Defence companies are providing cutting-edge materials for athletes to wear. Information technology companies are mining and analyzing data on everything from athletes' well-being to the strengths and weakness of their competitors to help them train smarter.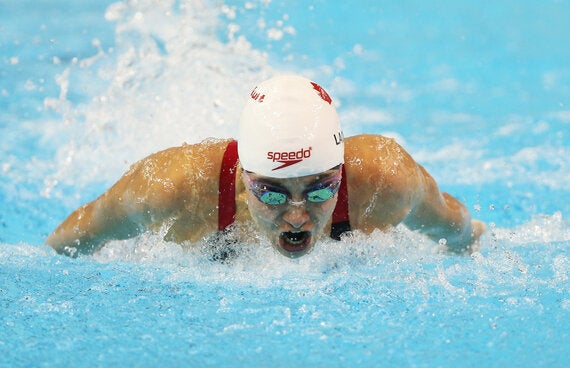 Advanced swimsuit technology revolutionized Olympic swimming. (Photo: Olympic.ca)
Working with suppliers has its limits in sport. After a tsunami of world records in the pool was attributed to a revolutionary swimsuit designed by Speedo, the international swimming federation decided to ban its use from competition. Cycling's governing body stepped in to put parameters around bike design to prevent technology from becoming too much of a factor in deciding races. There are no such barriers to making the most of this kind of advantage in business, though.
Sport has successfully incorporated a range of skills much more common in the business world to find advantages. And business is now copying sport. This approach to partnering with suppliers has pushed the limits of what athletes can achieve. The most successful companies no longer look at suppliers as an opportunity to cut costs, but as a way to find a competitive advantage. There is a saying in business that companies don't compete, supply chains compete. Rio's Olympics will help companies see the real possibilities around fully adopting that ethos.
Follow HuffPost Canada Blogs on Facebook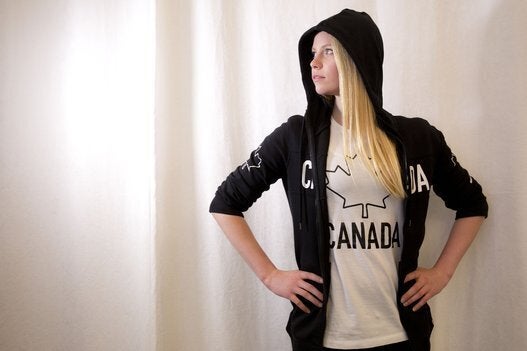 Team Canada Rio 2016 Uniforms