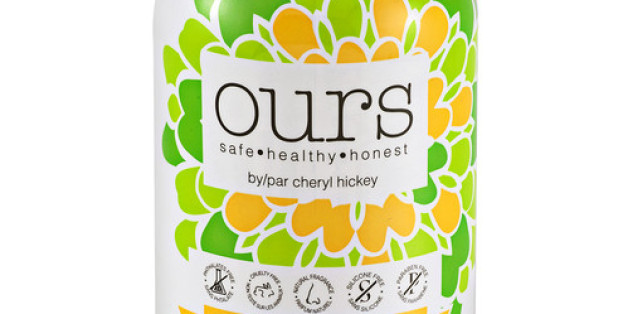 Cheryl Hickey
As a little girl, my mom and I used to look up into the clouds and she would ask "What do you see up there today?" Sometimes it was a bus, a house, a lady dancing, or a dog. I loved this game, because whatever I would see might not be what my mom would see -- but that was allowed!
When my head wasn't in the clouds, I was just a regular teenaged girl, experimenting with fashion and beauty products. I would have my mom straighten my hair with an iron. She cut and permed it until I was 17, when I finally went to my first hairdresser. I had dyed my hair flaming red and had to have the damage repaired. It wasn't pretty -- think fire truck!
Through all of my style highs and lows, there have always been laughs with my family. For me, everything has always started and finished with family. It always will.
My career has taken me to red carpets around the globe. I have interviewed the most famous stars in the world and still find pure pleasure in every conversation. Really this is where it starts, connections.
I can't say that my journey to ET Canada wasn't a steep learning curve, because it was. I covered everything from murders to heavy court cases, all the way to uplifting, fluffier stories. It turned out that the lighter fare, which makes people smile, was what truly made me happy.
I loved that "kicker stories" were never the same. One day, I would do a story on plastic surgery trends and beauty at the Oscars or Grammys; the very next day, I would cover the Backstreet Boys at the Skydome. I could be creative. I could make connections.
I auditioned for ET Canada along with many other talented women whom I admire. I knew this was where I wanted to be, but was told in no uncertain terms that the execs were not looking for a blonde, blue-eyed girl. The only thing I could say was that my hair is naturally brown (look at my roots!) but that didn't fly.
Much to my surprise (but, in hindsight, due to my hard work and tenacity) I got the job! Everything then started to happen. I met and married the love of my life and a year later we became pregnant with our little man, Jaxson.
This is when I began to feel a huge responsibility to educate myself on what is out there for mother and baby. I became increasingly frustrated with the marketplace. If something was safe for baby and me, it was overly expensive, wouldn't last very long, and had a lengthy list of ingredients I didn't recognize. I took my mom's advice and went back to basics using coconut oil.
I started working on the idea of creating something to fill this gap in the Canadian marketplace. After almost two years in development, OURS by Cheryl Hickey was born. I was personally involved in the entire process, while simultaneously pregnant and hosting ET.
The OURS brand is safe, healthy, honest and affordable for families. I feel incredibly blessed to connect with both my ET Canada viewers in this new journey and also to connect with new Canadians who share their love for what we have created.
How fortunate I am to be able to host a show that is like a home to me, with a cast of people who truly care about each other. They are goofy and fabulous and I love them! I feel blessed to be building OURS by Cheryl Hickey, a brand that Canadian families can rely on.
Like I have already stated, my journey starts and finishes with family. From the teenage girl who laid her hair on the ironing board for mom to diligently straighten, to testing and using OURS on my own family, beauty is all about creating connections and making one feel great.
With that said, I am excited, to share OURS, a brand which families can be proud to use.