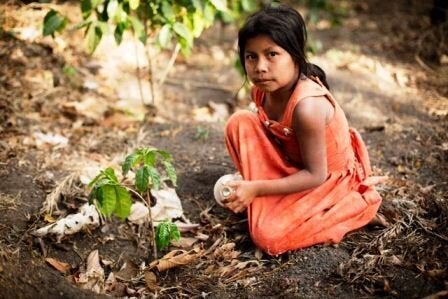 In Guatemala, eight-year-old Luisa hikes through the coffee fields carrying heavy bottles of water to hydrate the coffee plants. Each two-hour journey takes care of just four plants, then she starts all over again.
As the Canadian weather turns glorious, many families are heading to the woods to hike. I remember packing for these Saturday trips when my kids were small. I stuffed everything but the kitchen sink into the trunk of our car. There were running shoes to protect the children's feet. Sunblock to shield against the ravages of UV rays. Band-Aids of various sizes, and ointment for mosquito bites and poison ivy. And plenty of snacks to keep grumpy mouths sweet -- even if the trail was longer than expected.
Although we liked the kids to carry a few things in their own small backpacks, my husband and I always took the water bottles. Water can be much heavier than you would expect, especially at the outset when all of the bottles are full. Yet nothing was more critical for a walk on a long, hot day than that precious liquid.
As Canadian families pack for their hikes this spring, I can't help but think about Luisa, a little girl I met in Guatemala on a recent trip with World Vision. Luisa didn't hike under the blazing sun for recreation or adventure. It was her full-time job.
Luisa works on a coffee plantation, carrying heavy bottles of water on two-hour journeys to hydrate the coffee plants. She has no wagon to make the journey easier, and no one to help her. Luisa heaves the four bottles by hand -- all by herself. Once reaching the plants, she kneels down and carefully pulls away the dirt from the base to make sure the water reaches the roots rather than evaporating in the heat.
Each plant must have a full bottle of water, meaning Luisa can only water four plants per two-hour trip. It's hard for most Canadian parents to imagine their children making a journey like this even once in their lives. Imagine your child barefoot and weak from hunger, and it becomes even tougher to picture.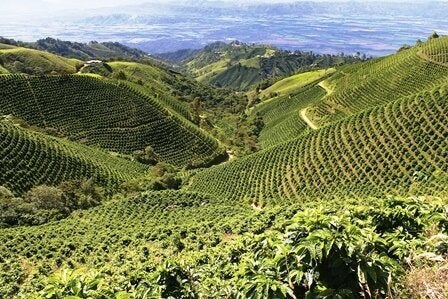 Central American coffee farms can be very large, with thousands of plants to water.
Luisa spends most of her life on a sweltering treadmill, just to help keep herself and her family alive. It's amazing to think that while we take every precaution to make sure our children stay safe and well hydrated on our hikes and walks, there are children whose very lives depend on their making long, dangerous walks.
Luisa is one of several children in this Guatemala community who are waiting for someone to sponsor them on a monthly basis through World Vision Canada. Being sponsored by a Canadian would bring significant change to Luisa's life. She could receive medical care, good food to eat, and a chance to attend school. Instead of focusing on nothing but the next four thirsty plants, Luisa would have a reason to dream about her future -- as a teacher, a doctor or perhaps even a political leader bringing about change in her country.
A Different Kind of Journey
There are 168 million children labouring in the world today, with 85 million doing the worst forms of child labour. Like Luisa, who is forced to carry heavy loads and is regularly exposed to toxic pesticides, these children do work that is dirty, dangerous and degrading. And like Luisa, their lives could be so much different if they were sponsored. Through sponsorship, World Vision partners with communities like Luisa's, working with parents and local leaders to develop a plan for long-term development in the area. One that prioritizes children, and not just coffee plants.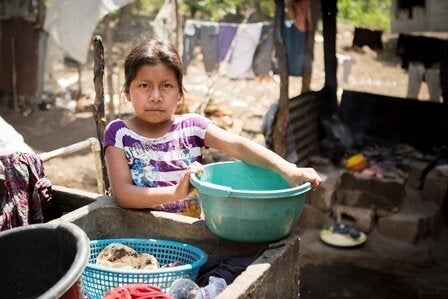 Despite the fact that Luisa works full-time on the coffee farm, the family's overall income is still very low. Sponsorship would give Luisa's mom the chance to send her daughter to school, and prepare for a different future.
One of the bittersweet aspects of working with World Vision is that the memory of children like Luisa never quite leaves me. I will think of her this summer whenever I head out onto the hiking trail, relax with an iced coffee, or haul a heavy bottle of pop to the counter. I will say a prayer that she's been sponsored, and that her path in life is about to change.
Cheryl Hotchkiss manages World Vision Canada's No Child For Sale campaign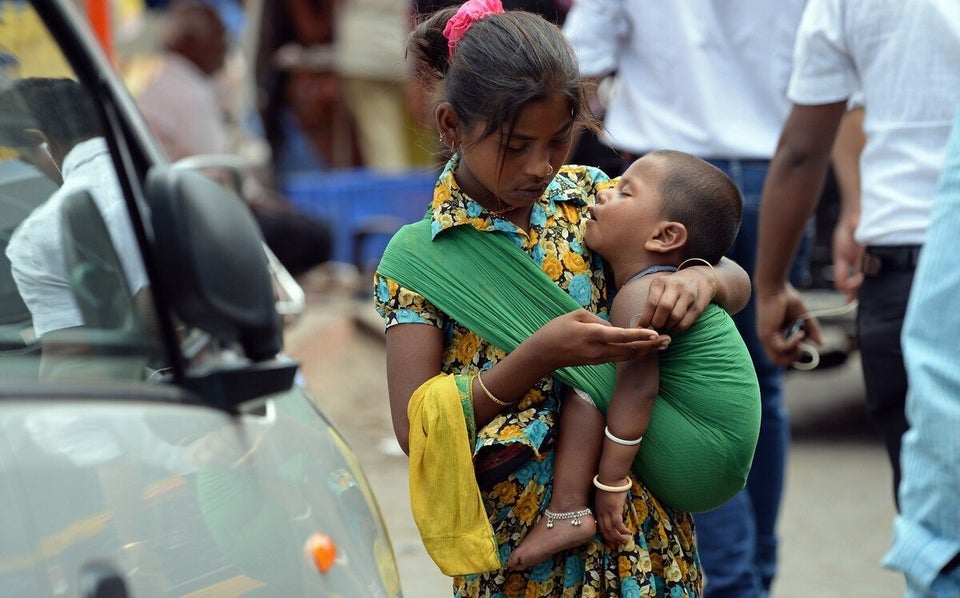 World Day Against Child Labor 2014