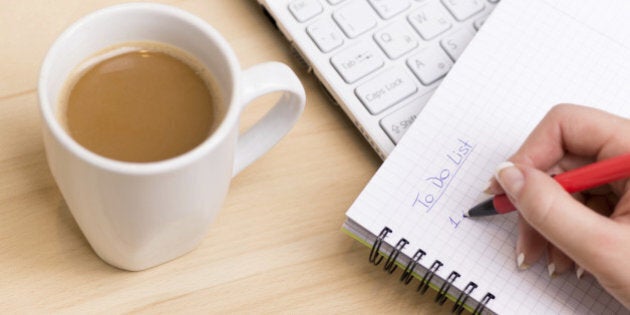 I'm going to be completely honest. I'm in the middle of a launch right now and it's BUSY. It feels as though there are a million different tasks to do and I'm constantly playing whack-a-mole with my emails and notifications. And yet, I'm completing more tasks than ever and I'm staying consistent and meeting my deadlines like a pro. But it took a comment from a close friend of mine for me to realize this.
You see, my friend shared an observation with me recently that took me by surprise. The statement? "You're really good at focusing and blocking out what's not important, and getting things done." As a creative person and someone on the extreme end of the expressive personality spectrum, I consider myself to be easily distracted so this commentary really made me think. How have I become someone who can get sh*t done when the pressure is on?
Admittedly, I have to give a shout-out to the corporate world for this, as it provided a fertile ground for honing my skills in blazing through my to do list, skills which have proved invaluable as a busy entrepreneur.
Here are the basics. I start my working week on Sunday night. I know -- I'm a total keener. Although this is a stark contrast to when I worked in corporate and my Sunday nights were a mental and emotional low point for me because I basically hated my life. But now, I'm eager to get a head start and so I begin by reviewing the previous week and scheduling my tasks for the week ahead. This is a glorified exercise in advanced list-making, but it works for me and it should work for you, too.
So in the spirit of helping you get sh*t done, here's what happens next.
Schedule the most important tasks first
Look at your most critical tasks and your recurring tasks for the week ahead. Write them down first. Your critical tasks will include your sessions with your clients, and recurring items will include your weekly blog posts, your email to your list, your weekly vlog, and so on. Remember to schedule time for social media -- I generally do 15-minute blasts throughout the day where I post in my Facebook group and respond to comments and notifications on all of my channels. Note this is targeted social media -- not watching cat videos or perusing gifs, as tempting as it might be.
Write all these tasks down. I find it helpful to write one list with separate sections. Sub headings vary from week to week, but often include my course, specific promotional tasks, and client work to name a few. This helps to break up the list into categories that are workable. I also find it's less visually overwhelming, and it's easier to manage several mini lists than one giant one. Make sense? Good. Here's the next step.
Assign a time next to each task
Next, look at each task and assign a time to it. This is a little trick I learned in corporate PR when I billed my time to numerous client files - I needed to predict my total billable hours for the day and this is the system I devised for it. Put simply, how long will each task take? For example, by the time all is said and done, scripting, shooting, editing, uploading and promoting my weekly vlog is around two hours -- so I assign that value to the task (just add a '2' in the column next to it -- easy). When you've completed your list, look at each section and add up the values. If you have 60 hours of work scheduled, is this realistic for you? Keep in mind, too, that things always take longer than you imagine and this scheduling process is really a best case scenario.
Assign a day to each task
This is a method I've devised recently and it's been working like a charm. After writing my weekly list, I'll write a daily list before the start of each day, e.g. I write Tuesday's list on Monday night. In this daily list, I'll take tasks from the master list and assign them to one specific day. So for example, if I want my weekly HuffPost article published on Wednesday, I'll assign the task to Tuesday to ensure it's published in time. Likewise, I'll assign writing and scheduling my weekly email to Tuesday as it's due the following day. I assign no more than six hours of work to each day, working on the premise that tasks tend to take longer than I expect, and this also schedules in contingency time in the event that something unexpected pops up. Once I complete everything on the essentials list, my day is done, and any other work I complete is simply a bonus.
It's worth mentioning that we can't become so laser-beam focused on our 'right now' tasks that we block out other important items, or else we risk losing sight of what's on the horizon. Remember to look ahead and ask yourself, what's coming down the pipe weeks and months from now? Several weeks ago, I knew tax season was in full swing and I wanted to submit long before the due date. I scheduled time each week to work on this, be it double-checking my expenses and revenue for last year, or making an appointment with my accountant. Before I knew it, my tax return was in and I could tick it off the list long before it became a priority. The goal here is to prevent yourself from fire-fighting when a task has become urgent, and ultimately reduce your stress level in the long term.
Lastly, remember you will never tick off everything in your to do list. The trick is to complete the most important tasks to ensure you deliver on that big project and meet your goals. Now stop reading -- you've got sh*t to do!
Follow HuffPost Canada Blogs on Facebook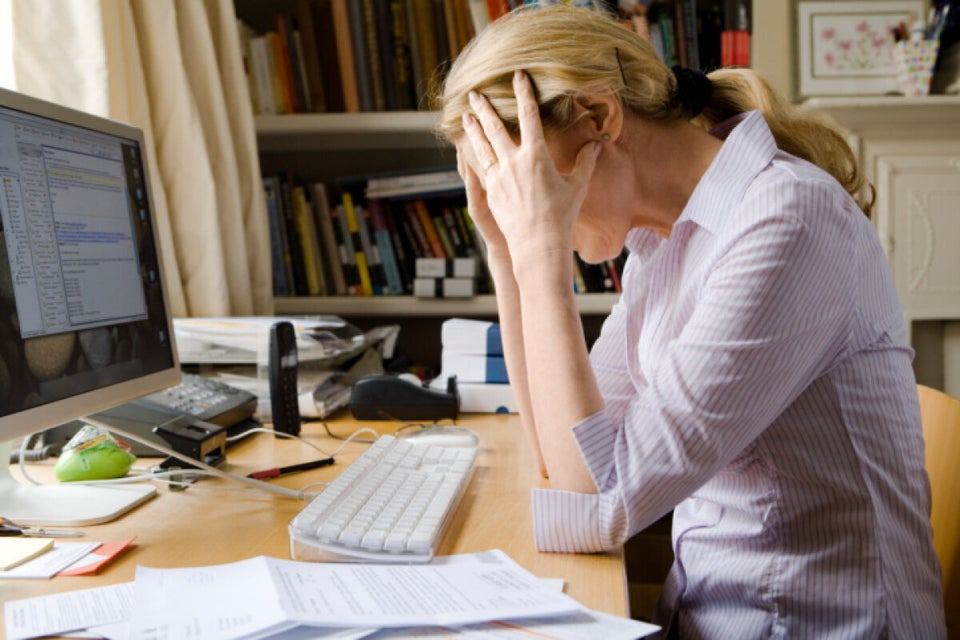 7 Tips for Managing Work Stress When You Get Home