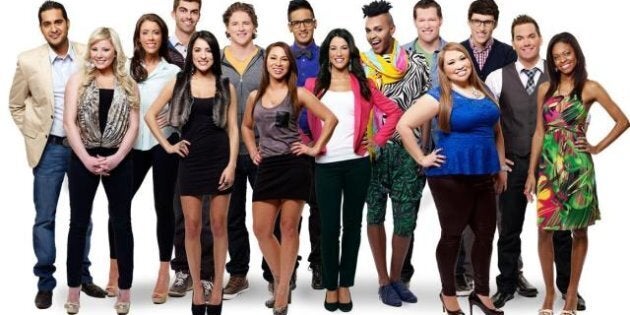 We're so nice, aren't we? At least, that's how the stereotype goes. Canadians work extra hard to be kind to others and we always say "sorry," even if it's not our fault.
So how well does a devious, underhanded reality game show like Big Brother fare in Canada? Can Big Brother Canada match the duplicitous behaviour we've witnessed on the U.S. version? Do we have it in us to pit one person against the other, consequences be damned?
As I previously noted for the Real Housewives Of Vancouver premiere last year, anything is possible on reality shows. Seemingly harmless folks become vipers, and aggressive egoists can break down in a fountain of tears with the right trigger.
It really all comes down to production; what masterwork of challenges, rewards and trickery have the producers of Big Brother Canada come up with? Select members of the media were allowed to access the house and participate in a mock segment two weeks ago, and if it's anything to go by, there was a lot of poking and prodding by producers -- things changed quickly and often. The challenge was physically tough, the strategizing proved difficult, and it was indeed very jarring to have cameras everywhere (yep, even above the toilet and in the showers).
The 15 houseguests for Big Brother Canada certainly seem like the typical reality show contestants, each ascribing to a specific stereotype. But does the show itself compare to its American cousin? I examined a number of factors in the premiere episode.
While each of the cast members is pigeonholed into a social category (the nerd, the gay guy, the edgy bartender, the farmer, the protective mother, etc.), there is a volatile chemistry brewing underneath. You can sense the household's discomfort with overtly gay Gary as he twirls and sashays his way past the cameras, and poor Peter (the nerd) is trying so hard to fit in he uses street slang and gives awkward high fives. A disturbing proportion of the contestants are singles "looking for love," so a shomance or two also isn't out of the question.
Underhandedness/Sneakiness
As far as Big Brother casts go, this one is pretty passive. Just like your neighbourly, friendly Canadian, there's a lot of tough talk behind backs but not a lot of face-first betrayal or confrontation. The contestants weren't given many opportunities to develop strong strategy, so perhaps this is something that'll pick up as it goes on. We'll see who walks the walk.
The Big Brother Canada house is impressive on all levels. The construction and design are pleasing, and there aren't any cut corners -- it's expansive and colourful in that bright, ostentatious Big Brother fashion. There are 77 cameras and 50 microphones throughout the house, all swivelling to catch the housemates' moves. Host Arisa Cox is no Julie Chen (it's the whole legacy thing; who can beat Jeff Probst as Survivor host?), but she smiles, is likable, and you can't beat that hair. In other words, kinda perfect for a reality TV show host. The main prize is pretty sweet too (though less than the U.S. version), at $100,000 dollars, a Chevy truck and a The Brick shopping spree.
Verdict: On Par/Slightly Above Average/Definitely Above Canadian Average
If producers keep throwing curve balls and this group of contestants stops with the "you first" nonsense, Big Brother Canada could be seriously addictive. It's a show that requires ruthlessness and betrayal to be enjoyable, and by the looks of it, the producers have the twists covered, but it'll be up to this group of Canadians to keep audiences coming back for more.
Overall Verdict: On Par. The U.S. version has had years to percolate and develop at its own pace, and Canada is late to the game. At times Big Brother Canada was funny, there were a few suspenseful moments and the cast is at least semi-interesting. A good start; now if we can only see some nice Canadians being anything but.
Big Brother Canada premieres on Slice on February 27th and will air three nights a week on Wednesdays at 9 p.m. EST/PST, Thursdays at 10 p.m. EST/PST and Sundays at 9 p.m. EST/PST, with eviction episodes on Thursdays.
Also debuting on February 27, Big Brother Canada After Dark will air seven days a week from 2 a.m. - 5 a.m. EST/11 p.m.- 2 a.m. PST.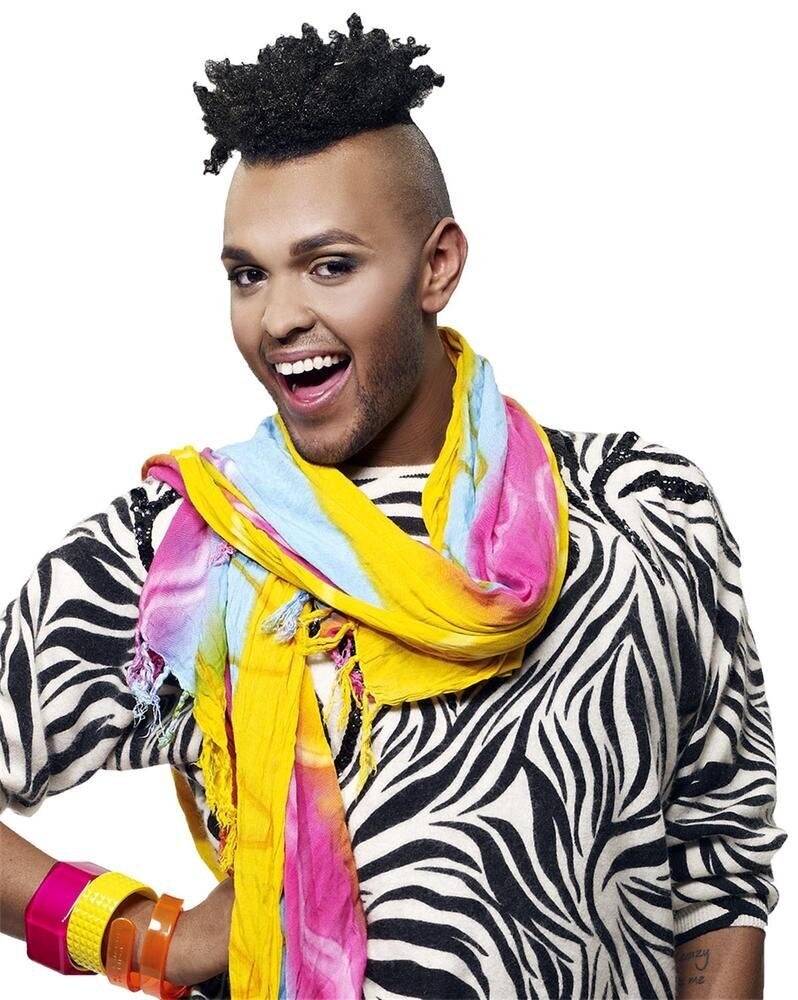 "Big Brother Canada" Season 1 Cast