alamy
The Red Carpet is buzzing. Flashbulbs popping, interviewers shouting questions, fans waving signs and asking for autographs; it feels like early September at TIFF. Except this is late fall, and the people walking into the Bloor Hot Docs Cinema aren't Hollywood Starlets and Studs, but ordinary people from the community.
It's the Fall Clean-up in Harbord Village and the Annex, one of the most innovative community projects in Toronto. Drawing a group of people as mixed as the communities, all are here to pick up litter, enjoy some healthy competition and have a bit of fun at a Hollywood-esque gala.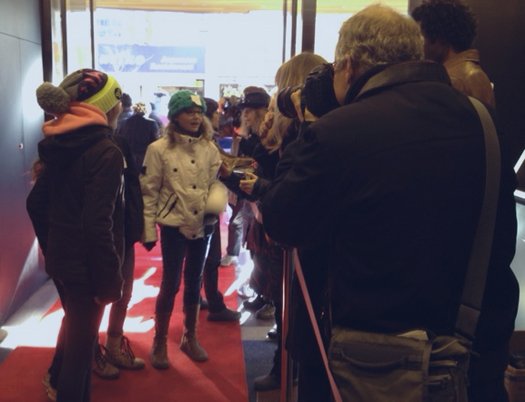 For years, the Harbord Village Residents' Association (HVRA) has hosted community clean-ups, which always culminated with some type of celebration. This year, Neil Stephenson (Director of the HRVA clean-ups) bumped into David Harrison (Chairman of the Annex Residents' Association) while vacationing in Creemore, Ontario, and they got into a debate as to who had the cleaner community. The result was a friendly competition, and an event that truly elevated the concept of what a community clean-up could be. It stands as a challenge to community volunteer projects in the rest of Toronto, and indeed in other Canadian cities, both for its concept and execution.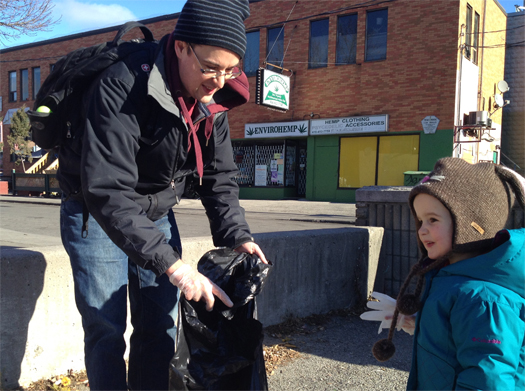 Plans were laid, The Bloor Hot Docs Cinema was booked. A team of actors were secured to line the red carpet, so that as participants arrived they were greeted by sign-waving fans, paparazzi and celebrity-gossip interviewers. Food sponsors from 18 of Toronto's best restaurants provided lunch, while there was beer from Creemore Springs and wine supplied by The Wine Rack. Other sponsors included CIBC, Scotiabank, Mirvish Productions, Krispy Kreme, Starwood Hotels, Splendido Restaurant, and many others. This was no simple "pick up some trash, get a boiled hotdog on a partially-thawed bun" event.
In addition to the lunch, the gala featured a raffle of goods donated by 20 local businesses. Councillor Adam Vaughan helped with the draw, and also addressed the crowd, praising them for their involvement.
"The environmental initiatives of Harbord Village, the work that the Annex has done on parks, these are two neighbours who are doing more than simply showing up to meetings; they are actually getting out there, and getting work done." said Vaughan.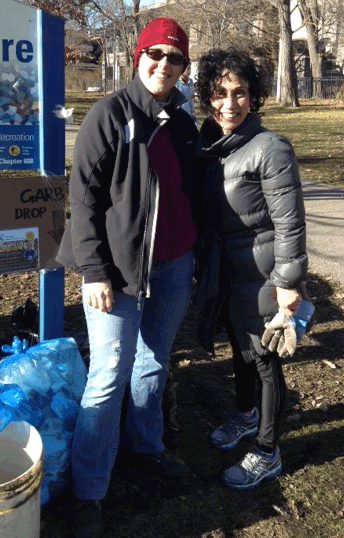 MP Olivia Chow was also present for the day. "It's about sharing with each other.. that's what makes a neighbourhood successful. What makes it a good place to be," she said.
Matthew Fuller (son of Creemore's Brewmaster, Gord Fuller) was busy pouring beer for the thirsty volunteers. Creemore is known for active involvement in their community north of the city, but what inspired them to sponsor this particular event downtown?
"It comes down to something very simple: it's the people," says Matthew. "It's a community spirit up in Creemore that we thrive on, and so it's great to come out and support an innovative event like this, that is all about bringing people together to create a better community here."
By combining the two groups, the organizers drew a crowd of over 200 volunteers, more than doubling the last event. But more than that, they brought together neighbours, and got them working together for a great cause. So what's next? "We need to take care of our great city and our beautiful public spaces -- and I hope our community clean-up today in Harbord Village and the Annex will inspire other Toronto neighbourhoods to do the same," says Neil Stephenson. "We hope our next Harbord Village event in the spring will attract 300 people and even more sponsors to add to the 46 we currently have today."
The sponsors seemed pleased: "CIBC is very committed to supporting communities where our employees and clients live and work," said Stephen Forbes, CIBC's Executive Vice President of Marketing, Strategy and Communications. "We are proud to be a sponsor of the Harbord Village Community Clean-up which is a tremendous community-building event."
So why aren't more groups in Toronto taking this kind of initiative? In so many communities, volunteerism is trumped by schedules full of work, school, sports and family commitments. Taking this type of work-event and turning it into a party seems to be proving a successful model to draw out busy people. What events in your community are applying these principles? If you can't think of any, maybe you should start one.