I went to my first sorority info session in a plaid shirt, old jeans, Converse, and no make-up; I wanted to make a statement that said I was not a sorority girl. I don't know what I expected... It's not like I thought they would be so appalled by my lack of mascara that they would throw me out on the spot, but I most certainly did not expect to like them. I had been dragged there by a friend who had shown me dozens of Facebook groups and websites and information pamphlets in an effort to convince me that this could be a way to make friends with a group of "nice, normal girls".
I grudgingly went along with it after a mediocre first year filled with terrible roommates, unreliable friends, and a knowledge that there had to be something more to university life. I wanted to get involved in my school and I really needed a core group of friends, but I was wary of Greek life and had many preconceived notions about the people I would meet--doubtless because of the way fraternal organizations are depicted both in the news and in movies.
At this info session, I learned all about the pillars that my future sorority, Nu Sigma Pi, stands for: sisterhood, academics, philanthropy, social, athletics, and fundraising. I learned that the sisters were uOttawa 101 Week guides, on their faculty student associations, on sports teams, and volunteers for various causes. They seemed like the girl I was in high school--incredibly involved in their school and in their community--and I desperately wanted to be that girl again. So I abandoned my prejudices about these girls that proudly plastered foreign letters across their chests and made the decision to join them.
This turned out to be the best decision of my life. When I joined Nu Sigma Pi, I joined a network of incredible women. I joined an organization that empowers and inspires each of its members to achieve greatness in school, in their careers, and in the community.
In my time as an active sister, we participated in and ran numerous philanthropic events in support of our charities, the Heart & Stroke Foundation and local women's services and groups. These events included making sandwiches for the local mission; an annual shoebox drive where we collected toys, books, and clothes to donate to women's shelters; an annual "Mr. and Ms. Greek Universe Pageant" which pits all the Ottawa sororities and fraternities against each other in a friendly, but competitive "beauty pageant", with all proceeds from tickets going to charity; a bike-a-thon for the Heart and Stroke Foundation; many group clean-ups of our adopted park, Petrie Island; and so much more.
But the media shows us what is interesting and sensational. It is not particularly cinematic to see a group of people making sandwiches for a homeless shelter or picking up trash in a park, so of course the average person has only seen Greeks hosting outrageous parties or pulling dangerous pranks.
To avoid this stigma that comes along with being part of a Greek letter organization, I know many people refer to their sorority as a "women's philanthropic organization" on their resume and in job interviews, but that is unequivocally selling yourself short.
In addition to the philanthropy that we do, my sorority has taught me, and hundreds of other women, skills that are invaluable to employers and in life. The sorority itself is run like a business, with an elected Executive Board, that allows girls to gain experience being in leadership positions, working within a budget, and running weekly meetings. At these meetings, each sister has a chance to speak, giving everyone experience in public speaking -- and once you can command the attention of 50 teenage and twenty-something girls, you can do pretty much anything. During recruitment, girls learn salesmanship. Busy schedules means improved time-management. Working with a large group of strong-minded people results in conflict resolution expertise. Alumnae events develop networking skills. And the list goes on.
I have often been told that I don't seem like a "typical" sorority girl and I'm never sure how to take that. Am I being applauded for not being a daft, superficial party girl straight out of Animal House? Obviously we go to parties (like most university and college students do), but this has never been the primary function of a sorority. More importantly, I am not sure where the stereotype that all sorority girls are stupid came from because most sororities have a GPA requirement and, in my experience, they are filled with nothing but intelligent and driven young women.
However, I have also been told that I have changed people's minds about sorority girls, and this is why I continue to advocate and to wear my letters with pride. Sororities can be a wonderful way to get involved in school and to meet new people--that is what I expected when I first made the decision to join. I did not realize that I would also gain a constant support system, life-long friends, and a huge amount of confidence. Every day I am grateful that my friend, who is now my sister, forced me to go to that info session and allowed me to look past my preconceptions of sororities. I am proud to be a sorority girl.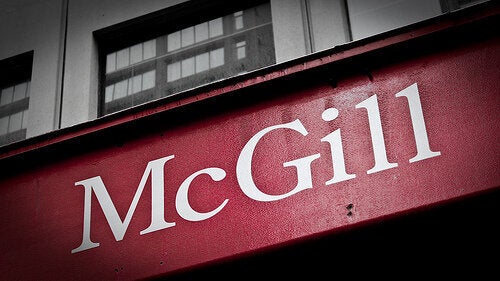 The Times Higher Education World Reputation Rankings 2013