The three following words immediately elicit different but equally strong emotions in people everywhere: BACK TO SCHOOL. While kids anticipate the end of their lazy sun-filled days and entertain thoughts of new teachers, unfamiliar books, and homework, parents feel a sigh of relief in the knowledge that finally they don't have to account for every waking moment of their kids' schedules. That sigh of relief quickly spins into a frenzy of dilemmas of what to pack for lunch and how to get everybody up for breakfast and fed a nutritious meal. Before you know it, you're back to juggling modern life and cooking.
Besides being one of the few kids who actually looked forward to going back to school (my mother told me I used to cry no matter how sick I was if I had to miss school), as an adult I love the fall for its incredible harvest and variety of delicious produce that is so versatile to cook with. It's almost as though nature has given us a bit of a break here in Canada in the fall, because she knows what's in store for us. "I should give these friendly, apologetic people a few of my most prized, colourful, and nutritious offerings before they are completely blanketed in snow."
For this busy back to school time of year, I have chosen these 12 ingredients from nature's Canadian fall bounty that I think will make great additions to your autumn table. As before, I will be introducing the challenges next week, but for now here's why I love them.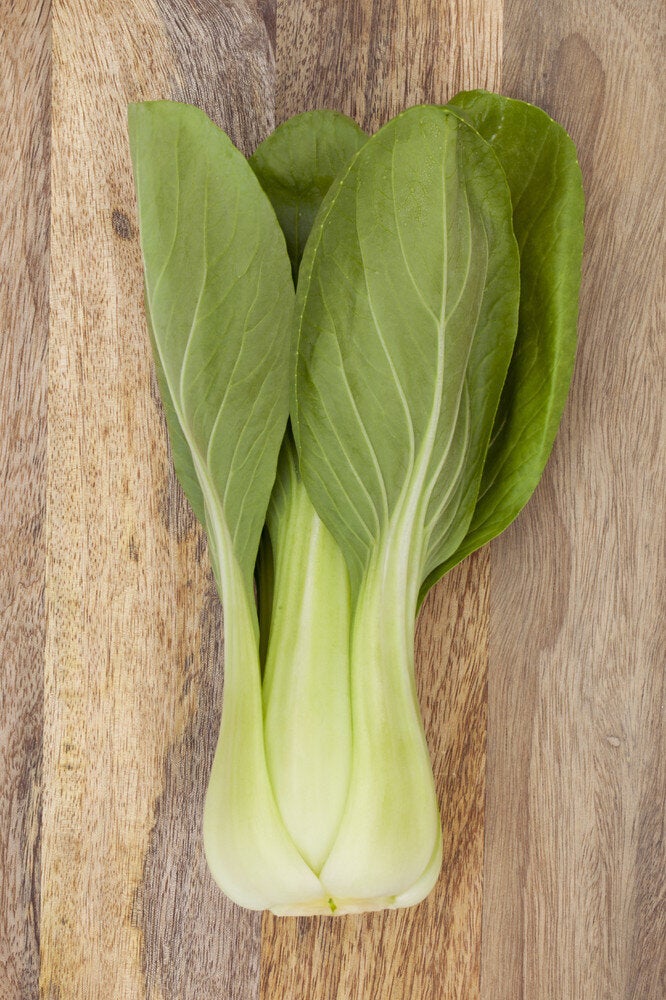 Bok Choy: In our multicultural society, I love the fact that my Greek mom is now cooking with bok choy, which she had no clue about before coming to Canada. I also see her telling people how to properly cook it while she's checking out at the grocery store. Bok choy, this relative to cabbage, is loaded with vitamins (especially K) and minerals, including some calcium.
Apples: I think the old "an apple a day..." saying is more fact than fiction. Using whole fruit in packed lunches is a great way to form new habits and reach for something crunchy, refreshing, and full of fibre.
Lentils: I have to admit, I'm a bit of a lentil freak. Once you start cooking with them, you'll be amazed at how these multi-coloured legumes can add to your family's culinary enjoyment. They are a great source of iron and protein with the added benefit of soluble fibre.
Whole Wheat Pita: When buying pitas, I have switched to whole grain varieties to help ramp up our fibre intake. Also we love the Middle Eastern style pita, which is less bready and forms a great open pocket for making sandwiches.
Cauliflower: Great source of vitamin C. It's easy to add to soups and I often make a delicious mash that resembles potatoes, but without adding butter.
Ricotta Cheese: In Italian ricotta means "re-cooked" because it's a cheese that is made from leftover whey from the production of other cheeses. I go for the partly skimmed variety with less fat but all the calcium and protein, as well as the sweet creamy flavour.
Walnuts: If I had to pick just one nut, from a nutritional standpoint, it would be the walnut because it's packed with powerful antioxidants and healthy omega-3 fatty acids. It's our favourite nut when we are on the go. I prefer to buy halves, because I can see the whole nut and ensure I'm not paying for crumbs. We also try to keep the serving to just a handful because of the high fat content.
Edamame: These young soy beans, found in your grocery freezer either shelled or still in their pods, are a good source of protein and super quick to prepare. I add them to salads to make them more filling.
Squash: I never get bored of coming up with new ways to add squash to our menus. Squash is so versatile; it can be baked, roasted, made into soup or an aromatic mash, and is a great source of vitamin A.
Sweet Potatoes: All orange veggies and fruits are a great source of vitamin A. Sweet potatoes are not really related to potatoes, and are often confused with yams (which contain more starch). Although sweet potatoes have more sugar than regular potatoes, our bodies process it very differently. Sweet potatoes give us a slower energy release that keeps us full for longer.
Bananas: Bananas are a great source of potassium, an important nutrient for nerve function. They are super portable and great for a packed lunch. We also love them in a smoothie to add a creamy texture and a nutritious boost!
Turkey: Lean turkey is an excellent source of protein and Vitamin B6, and a good source of Vitamin B12. It's a versatile meat that can be served in cut portions or ground up. From meatballs to burgers, you'll never lack for options!