The holidays have always been special for me and I have to admit I have gone to great lengths to create that Christmas spirit. Building gingerbread houses was one of my favourite seasonal events, and my architectural ambitions expanded over the years to include a replica of a health spa I was working at, a log cabin and even a gingerbread Acropolis. Don't even ask.
I have come to my senses and downsized my crisp gingerbread structures to much smaller ginger cookies that have the same spicy satisfying taste and leave the house with that Christmas baking aroma that I love. This means I can still indulge in the things I love; only now I've just learned to trim the portion sizes and avoid that sugar overdose during this festive season.
My selection of ingredients for this wintery time of year is still very colourful and nutritious and I'm excited to see what we're all going to build using them.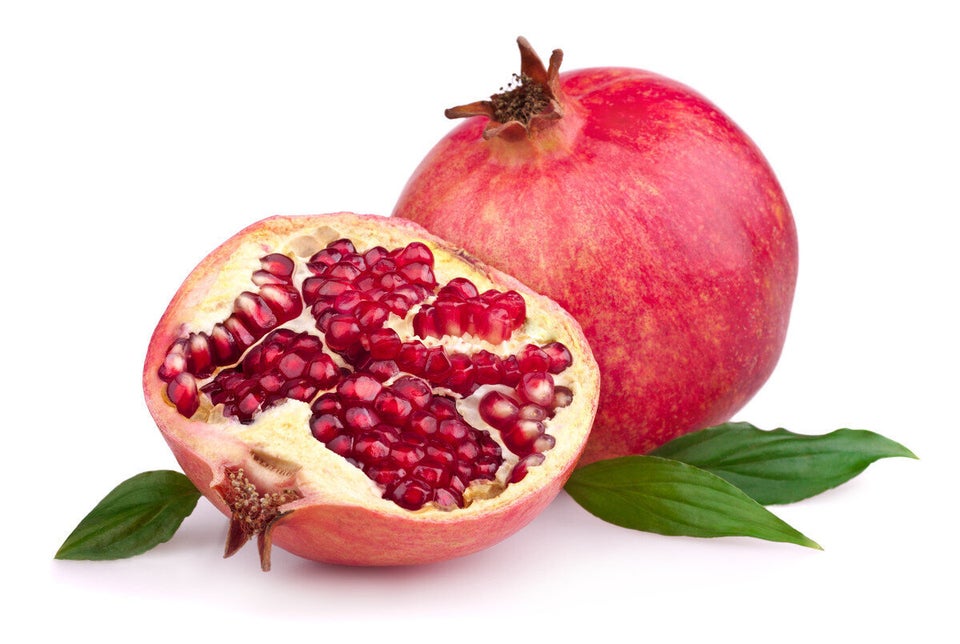 Health Canada: The Main Ingredients III
I've always been fascinated by the majestic pomegranate tree that grows in my native Greece, among other places, and it's no surprise that it is deemed a super fruit. The regal pomegranate is a source of soluble and insoluble fibre and is an antioxidant to boot.
There are such a variety of cuts to choose from so you can get your zinc, iron and protein in a myriad of ways over the holidays. To keep the costs down and the flavour high, try braising the blade roast or brisket. Braising is a cooking technique in which the main ingredient is seared then simmered in liquid on low heat in a covered pot.
Known to Italians around the world as broccoli rabe, this relative of broccoli has all the same nutritional benefits, chock full of vitamins and so easy to prepare. I convert people into rapini lovers all the time because it's a staple in my cool weather kitchen.
Magnesium and iron: Look no further for the ideal snack for the whole family. The Spanish call them pepitas and I always make sure to buy them unsalted and raw. I toast them ahead of time so I can easily add them to salads or yogurt.
Brussels sprouts have it all: plenty of fibre, and vitamins C and K. Available throughout the winter, they can be a festive side dish from Thanksgiving through Christmas to St Patrick's Day, in lieu of the usual cabbage. Once you get hooked on them, they will become a family favourite.
This cold weather fruit has lots of fibre, vitamins and minerals. Plus there are so many varieties to choose from, that I love them as an after-dinner dessert.
With potassium, fibre and some protein, black-eyed peas are very easy to add to any soup or stew because they don't need soaking.
This winter white bulb has a delicious gentle anise flavour, potassium and vitamin C. It can be eaten raw, roasted, grilled and added to soups... so many possibilities.
As grains go, barley is a winner when it comes to good nutrition. This centuries-old grain is packed with fibre, is naturally low in fat, and contains important vitamins, minerals, and antioxidants.
Brown rice is the perfect side dish. I have become a convert because my mom used to force it on me for years and I rebelled. Look who's turned into their mother!
The holidays are a good time to try goat cheese, as it's perfect for entertaining. It's spreadable, and mild. I love it paired with chutneys or sweet peppers.
Milk and Milk Alternatives
A lower fat milk or fortified soy beverage is a great choice for kids to get some of their daily calcium intake.