As we head into late winter with no early signs of spring (I really need a little chat with the groundhog) it could be a bit more challenging to find fresh vegetables and fruits that are in season. Going back to my days as a pastry chef, this is what I would call citrus, nut and chocolate season. Early spring is also a fine time to try out new techniques in the kitchen, which is why this challenge will require parents to stick to one cooking method each week: stir-fry, slow-cooking, and roasting.
On our family's daily menu though, we still want to make sure we offer several servings of vegetables and fruits every day, in addition to all the whole grains, lean meat, fish and lower fat dairy.
For this challenge I've carefully selected ingredients that are readily available and produce that can be grown in green houses year round or doesn't have to travel from too far away.
Here is my list of ingredients for this month's challenge.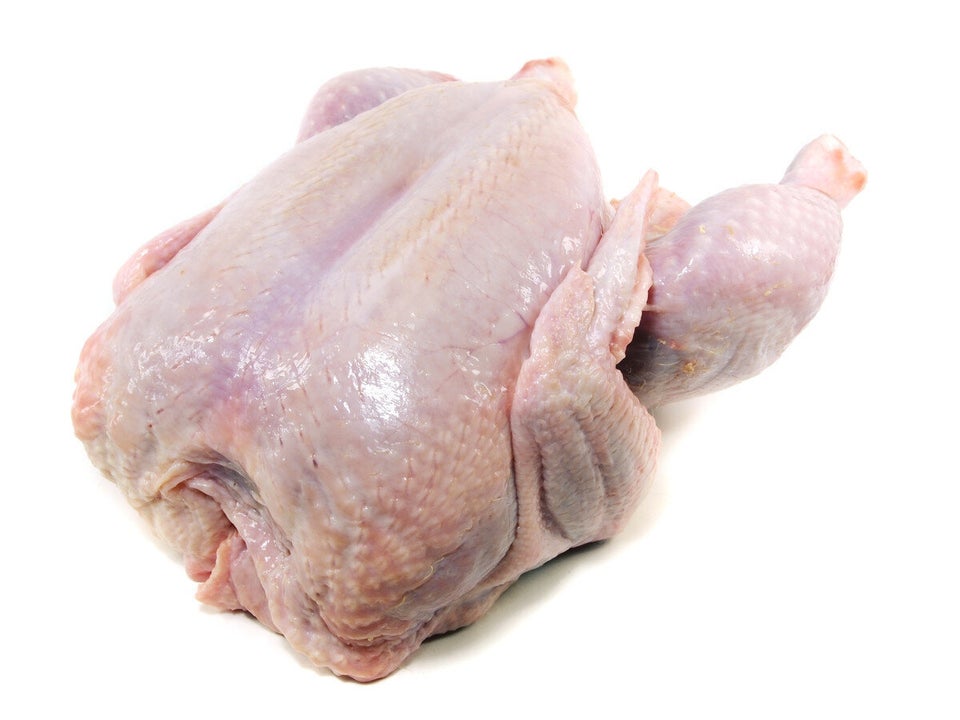 The Main Ingredients: Spring Edition
Chicken: Besides being an extremely versatile food that can be roasted, poached, grilled or stewed, this fowl is a lean source (skinless breast) of protein.
Quinoa: Probably the ingredient of the decade, the Inca's have been growing and eating this relative of spinach for thousands of years. It's not technically a grain and is gluten free.It needs to be rinsed very thoroughly before cooking to remove the bitter tasting protective substance called saponin.
Partly skimmed mozzarella cheese: Made from a unique process of heating curds and stretching them, mozzarella has that great ability to melt and bubble as well as a neutral mild flavor that everyone in my family loves (I suddenly feel like pizza). It's also an excellent source of calcium.
Dried dates: My dad's favourite fruit, (mainly because he grew up eating them), dates are super versatile and great for digestive health.My dad would often talk about how they are a good source of calcium.
Baby spinach: Whenever I need a quick green to add to my dinner menu, I reach for this convenient calcium-rich green. The body may have difficulty absorbing the type of iron from plant sources, so I often pair spinach with other ingredients high in vitamin C like peppers or citrus fruit, which helps the body absorb the iron better.
Bell peppers: Even my brother loves peppers, which is to say that their sweet flavor can please even the pickiest eaters. Just a half of a cup of peppers is a source of Vitamin A and very high in Vitamin C.
Cream of wheat / semolina: In the Greek kitchen, semolina is used in many delicious ways. My favourite way is to simmer it gently into delicious custard wrapped in phyllo. I also love adding it to homemade whole grain bread for a little crunch.
Kidney Beans: We always had some kind of beans added to soups, stews or just as a salad, growing up. It's really a no brainer; beans are good for you!
Cashews: I like to shake up the variety of nuts that I use for both snacks and to cook with. Like most other nuts, cashews are a source of unsaturated fats. I try to eat just a handful and always choose them unsalted.
Eggplant: Eggplants are a chef's dream, mainly because they come in so many shapes, sizes and colours and can be cooked in such a variety of ways. I love that they act as a sponge absorbing all the delicious herbs and spices you add to them.
Lower fat plain yogurt: My people (the Greeks) have been gaga for yogurt for centuries. Plain yogurt is a rich source of calcium with no added sugars.