Tiny potions that say "drink me," accompanied by cookies that read "eat me" are served as stilt walkers tower above and mounds of fabric wrap around women to form elaborate dresses with voluminous trains. It's opening night at the Marrakech International Film Festival, a week-long celebration of global cinema patroned by Moroccan King Mohammed VI that beckons you to tumble down the rabbit hole.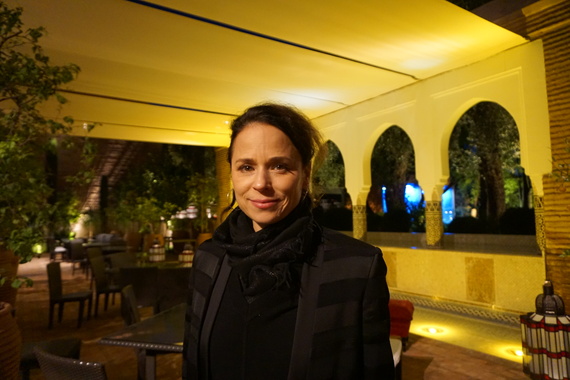 Suzanne Clément, Montreal actress and jurist at the Marrakech Film Festival // Source: Christine Lee
And it's under this hazy spell that I meet Montreal actress Suzanne Clément, who has made a name for herself in French cinema as an award winning actress in Lawrence Anyways and I Killed My Mother. Clément was invited as a member of the festival's jury, which awarded top honors to Chinese filmmakers, including the Grand Prix to Chinese feature The Donor. I ask Clément why she agreed to do the festival, and for her way it was a way to reconnect with Morocco, a country that conjures fond memories of camping out in the Sahara desert while gazing at stars. It was also a way to give back to what she called a "liberal North African country."
Indeed, Morocco has taken steps to become one of the more progressive and stable Muslim countries in the region, following the Arab Spring of 2011, King Mohammed VI announced constitutional reforms to transfer more power to parliament. Pressure to give women more rights has been mounting and events like this film festival aim to bridge western and Middle Eastern cultures through film and art.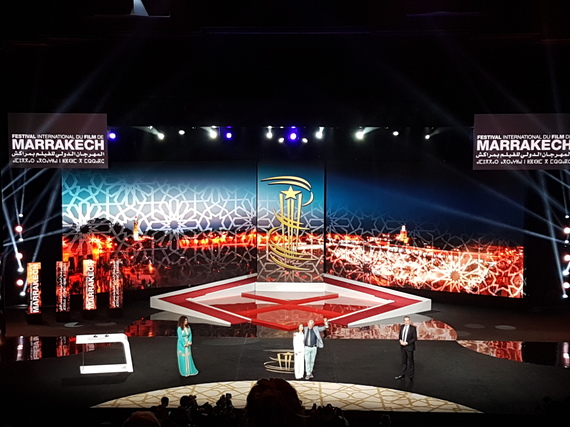 Isabelle Hupert presents a Lifetime Achievement award to Paul Verhoeven, flanked by French and Arabic presenters at the Palais des Congrès // Source: Christine Lee
Every night at the Palais des Congrès, stars walk the red carpet and an international film is presented by an Arabic-speaking woman and a French-speaking gentleman beneath English subtitles. For Clément, watching the presenters is an epiphanous moment that demonstrates how different cultures can live in harmony.
"It's very simple just to hear both of them presenting, so it's not like [our different languages are something] that we're asked to put aside or it's a thing that is so dangerous and violent," says Clément. "This for me is opening our minds and pushing these boundaries that the world is potentially creating for nothing."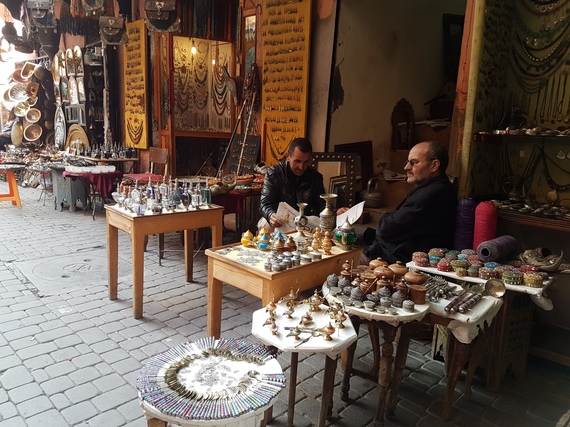 Marrakech's medieval market, the Medina // Source: Christine Lee
Reflecting on Clément's words, perhaps her point is even more evident when walking the maze-like quarters of the Medina, Marrakech's medieval market where Jews, Muslims and ancient Berbers blend together, selling brass lights, tanned leather, glass tea sets and wool carpets.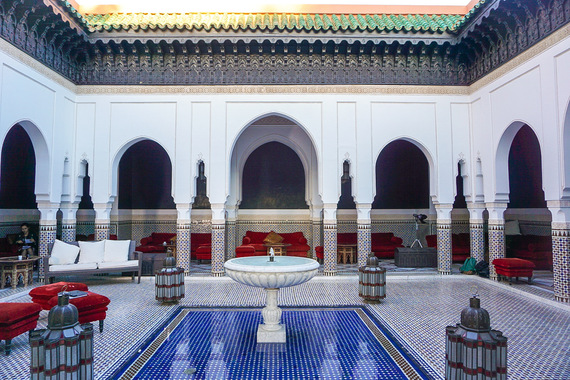 Stunning Moroccan courtyards at La Mamounia // Source: Christine Lee
Back at La Mamounia hotel, Paul Haggis, London, Ontario-born director of the films Crash and Million Dollar Baby, delivered a Master Class on cinema and talked about this cultural mélange. He said Morocco has seemed to "figure out" what the rest of the world hasn't been able to figure out -- how all the various ethnicities and religious factions seem to coexist quite peacefully, contrary to the tensions often felt in America and many other places right now.
At a time when anti-immigrant and anti-globalization sentiment is sweeping across the western world, I didn't expect to find a beacon of tolerance and progress in Morocco, though the North African country has taken steps to open itself to the world and hosted the latest major summit on global climate change, COP22, in November.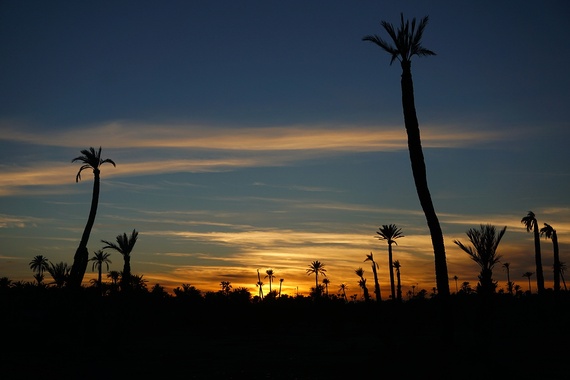 An oasis of palm trees, the Palmeraie // Source: Christine Lee
The Marrakech International Film Festival concluded it's 16th run this month, and one of my final memories was of walking through the Palmeraie, an oasis of palm trees on the outskirts of the city with a group of journalists. A gang of kids on bicycles yelled out suspiciously to stop taking photos when Salima Yacoubi Soussane, a local journalist, began answering them in Arabic. They were surprised and immediately made peace, learning about our different nationalities and cultures.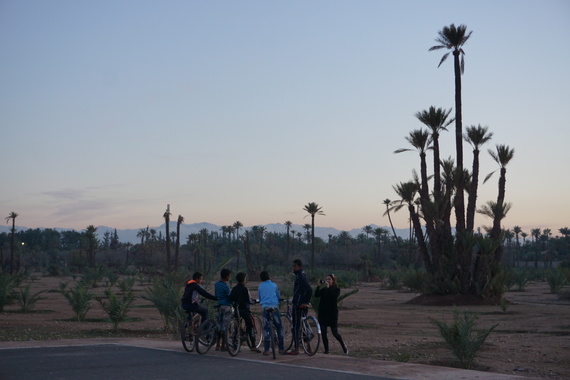 Salima Youcoubi Soussane makes friends with local boys in Marrakech // Source: Christine Lee
Soussane, a pentalinguist, encouraged them to learn more languages at school. The kids began shouting out different languages and bragging about siblings who were bi of trilingual.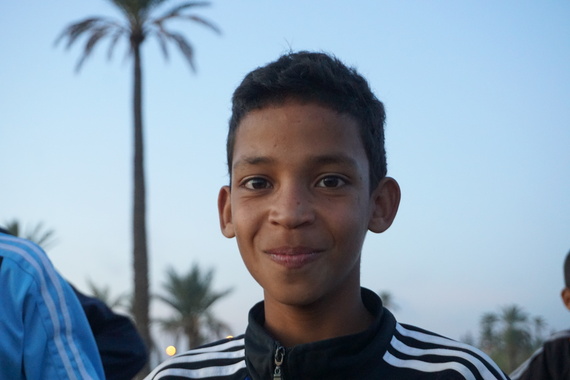 Multilingualist in the making // Source: Christine Lee
My favourite answer was from a boy who insisted his brother could speak Arabic, French ...and Chinese.
It's a good sign when multingualism gives you street cred on the playground.
Follow HuffPost Canada Blogs on Facebook