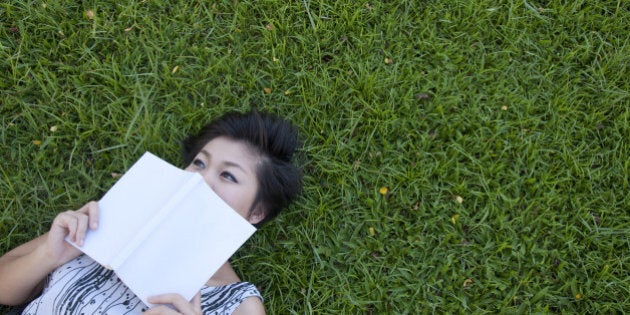 I'm just going to say it: I hate Lewis Carroll's book Alice's Adventures in Wonderland. I always have. I've read it numerous times, but I'm left with the same overwhelming visceral reaction after each read -- loathing.
Now, I'm not an inexperienced reader who can't appreciate the nuances of language and storytelling. I studied literature in Grad School and have taught High School English for nearly 10 years; plus, I'm a professional book reviewer and an independent book blogger. I certainly get that Alice is chock full of allusions and symbolism (and apparently has symmetry in math which I don't understand because it's, well, math), but I just can't stand it.
I've never been able to articulate what, exactly, it is about Wonderland that bothers me so much. While fantasy isn't my favourite genre, I'm not opposed to reading books with fantastic elements. I loved the Narnia series as a child, and I grew up watching The Wizard of Oz. And let's face it: J.K. Rowling is a goddess on the pedestal of all things magic.
So maybe it's the shape-shifting cake in Wonderland, or the weird knight, or that damn cat. I just can't say. But here's what I do know: I've read numerous fantasy books that, in my humble opinion, are far more enjoyable than slogging through innocent Alice's "amazing" adventures.
Here are six, in no particular order:
Wondrous Strange by Lesley Livingston: Kelley Winslow is living the dream, literally. An aspiring actress, she's landed the role of Titania, the faerie queen in Shakespeare's A Midsummer Night's Dream. But the strange actions of the rambunctious Puck and the sudden appearance of a horse in her bathtub lead Kelley to believe that something unusual is at play. A chance encounter with Sonny, a handsome young man raised in the faerie realm, confirms Kelley's suspicions, and she must face the shocking reality of her heritage before everything she holds dear is lost. (Harper Collins 2009)
The Darkest Part of the Forestby Holly Black: Another story featuring the very real existence of the faerie realm, Hazel and her brother Ben live in Fairfold where they dream of battling monsters alongside the mysterious boy lying in a glass coffin in the middle of the forest. He's been slumbering in a cursed sleep for years, thus providing the perfect character for Hazel's daydreams. But when he wakes up, Hazel's dreams become real and she must use her new-found knighthood to fight against evil forces determined ruin him and destroy her fragile sense of relationships and love. (Little, Brown Books for Young Readers 2015)
Finnikin of the Rock by Melina Marchetta: A story of fate and destiny, Finnikin, at the cusp of manhood, joins forces with the intriguing Evanjalin to break the evil curse imprisoning Lumatere's walls. Lorded over by an imposter who slaughtered the royal family, Lumatere is held hostage while those outside its boundaries wander in exile. Encouraged by Evanjalin's belief in a legitimate heir to the throne, Finnikin begins his journey to right the wrongs of the past. (Viking 2009)
Cinder by Marissa Meyer: A sci-fi fantasy comes to life when Cinder, a cyborg and talented mechanic with second-class citizenship, becomes the center of an intergalactic struggle. In an epic battle against a plague, an evil step-mother, and a forbidden love, Cinder holds the key to saving the earth. Cinder is Book One of five in the Lunar Chronicles. (Square Fish 2013)
Red Queen by Victoria Aveyard: In this dystopian fantasy, Mare's family, and all other red-bloods, have long been enslaved to those with silver blood running through their veins. Descendants from the gods, silver-bloods have supernatural powers that keep the red-bloods in line. By accident, Mare discovers her own superpower, an abnormality that the Silvers desperately try to hide. But Mare is no pawn in their game; the battle lines are drawn as Mare fights to free the Reds from their lives of poverty and servitude. (Harperteen 2015)
And, if you, unlike me, are a fan of Alice's Adventures in Wonderland, you'll love this book:
Splintered by A.G. Howard: Alyssa Gardner is a direct descendent of Alice (of Wonderland fame), as is Allison, her mother. At the onset of puberty, each girl in their family becomes hyperaware of the nature around them. Capable of hearing the conversations between bugs and plants, the Gardner women are prone to assumptions of insanity. Determined not to end up in a mental institution with her mother, Alyssa follows the clues to Wonderland to correct the mistakes of her ancestor Alice Liddell. (Amulet 2013)
Ocean at the End of the Lane by Neil Gaiman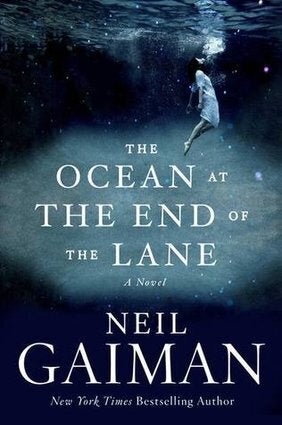 A Discovery of Witches by Deborah Harkness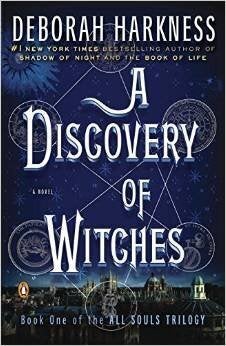 The Magicians Trilogy by Lev Grossman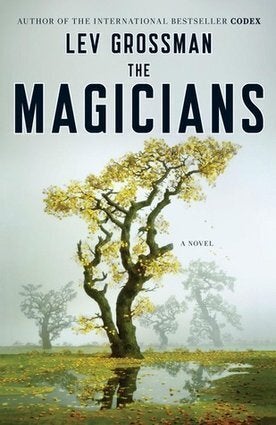 Stardust by Neil Gaiman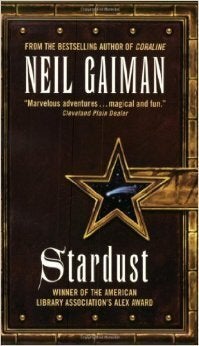 Throne of Glass by Sarah J. Maas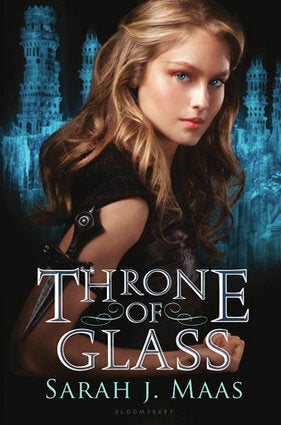 The Name of the Wind by Patrick Rothfuss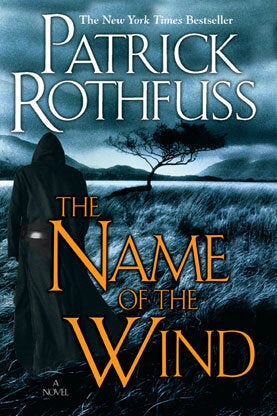 The False Prince by Jennifer A. Nielsen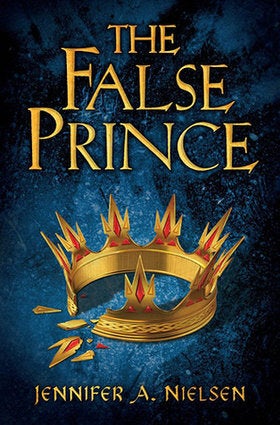 Shadow and Bone by Leigh Bardugo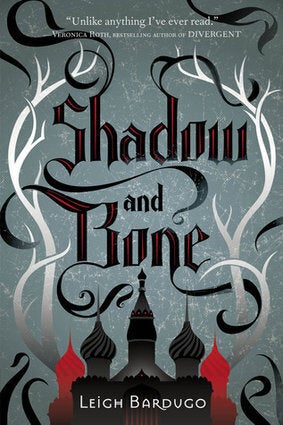 The Night Circus by Erin Morgenstern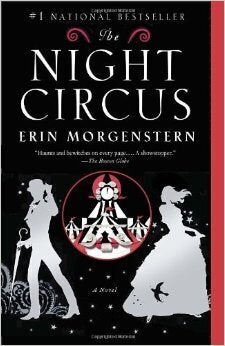 The Lies Of Locke Lamora by Scott Lynch