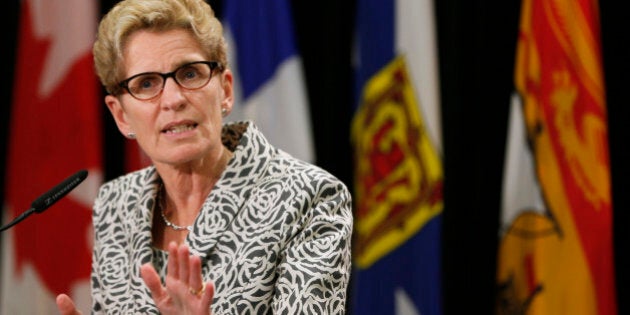 The Ontario government's cap and trade scheme is already a failure, and it hasn't even started yet.
On Wednesday November 30, the auditor general released her annual report, in which she slammed the Ontario government's cap and trade tax, which is set to take effect January 1.
The auditor general zeroed in on a series of major flaws with cap and trade -- Premier Kathleen Wynne's showpiece legislation. She highlighted the policy's inability to achieve emission reduction targets, that cap and trade would send billions out of the province, and that there is a total lack of transparency.
The first piece of criticism is significant: the plan won't achieve anything for Ontario. The auditor general found that cap and trade will result in only a small fraction of the Ontario government's emission reduction target being achieved within our borders.
What's unforgiveable is that cap and trade will achieve nothing - at enormous cost.
Premier Wynne has a goal of reducing 2020 emissions by 15 per cent from 1990 levels. An ambitious goal. Perhaps too ambitious, since the auditor general found that with cap and trade, less than 20 per cent of the reductions needed to meet that target will actually be achieved in Ontario.
Yet, Wynne is claiming political credit for emission reductions in California and Quebec, and counting those reductions towards her goal, because she linked the province to a "carbon market."
Even if Ontario were to achieve the entire emission reduction within our borders, it would do almost nothing in the grand scheme of things, since Canada makes up only about 1.65 per cent of global emissions, and Ontario represents only a tiny fraction of that. But with only a small portion of the reduction taking place within the province, Ontario won't even get the marginal benefit of improved air quality. That benefit will be felt in California and Quebec.
If the emission reduction is the goal of the legislation, and that goal won't be achieved, it's curious that the government would nevertheless continue down this path.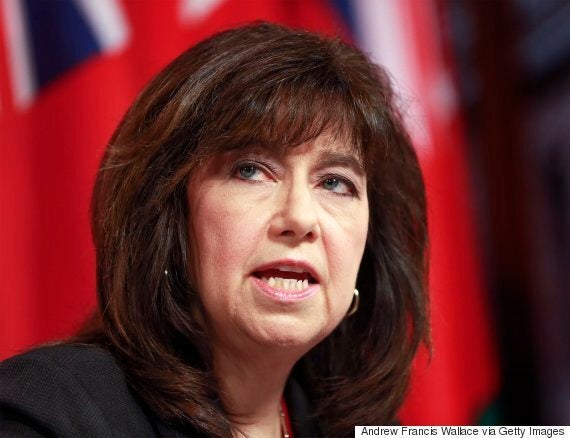 But what's unforgiveable is that cap and trade will achieve nothing -- at enormous cost.
The auditor general's second major criticism of cap and trade is that "small reductions in emissions in Ontario [are] expected to come at significant cost to Ontario businesses and households."
Based on the auditor general's analysis, Ontario businesses are expected to send $466 million to California and Quebec under cap and trade by 2020. And by 2030, businesses will have sent about $2.2 billion.
That's all money leaving the Ontario economy to achieve almost nothing.
And sadly, it's just the beginning. That's just the money being sent out of Ontario. The total cost is projected to be $8 billion over the first four years.
That's not money conjured out of thin air -- it's money from businesses that are already squeezed by out-of-control hydro rates, and money out of your pockets every time you pay your natural gas bill, fill your car up or buy products that were manufactured or transported in Ontario. It's money we can't afford to waste on a policy that does nothing.
Essentially, the government is treating the $8 billion in new revenue as a piggy bank for their pre-existing projects.
The auditor general's third concern is the lack of transparency around cap and trade. As if it wasn't bad enough that the government will be taking credit for emission reductions outside of Ontario, the auditor general is also worried that more emission reductions will be reported than achieved, because there are no rules preventing emission reductions from being reported by multiple jurisdictions.
The plan also commits $1 billion to previously approved government spending, even though the government stated that the revenue would be exclusively used for green initiatives. Essentially, the government is treating the $8 billion in new revenue as a piggy bank for their pre-existing projects, like the construction of new infrastructure.
And of course, the government is hiding the cost of cap and trade on natural gas bills by failing to include the cost of the cap and trade tax as a separate line item on bills. When consumers' bills suddenly jump in 2017, the government doesn't want to be identified as the culprit.
All of these criticisms are quite revealing about why the government chose to pursue cap and trade. It's an opaque system that allows the government to squeeze billions in new revenue for existing projects, and they can take political credit for the real work, which is done outside the province. The ones hurt most are taxpayers.
Follow HuffPost Canada Blogs on Facebook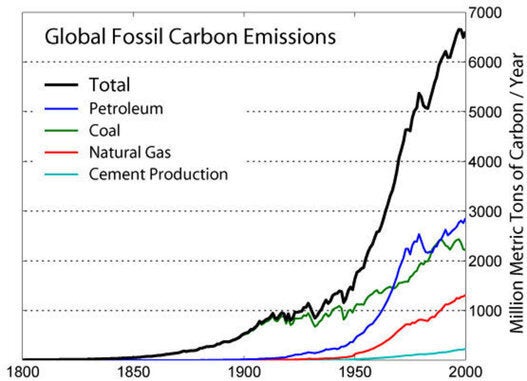 How Scientists Know Climate Change Is Happening