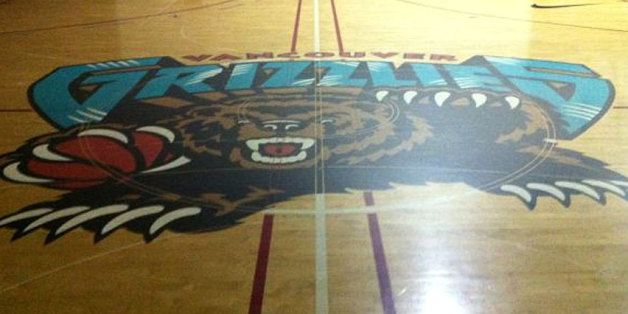 Craigslist
Whenever I look at the NBA standings, it still makes me cringe.
The "Memphis Grizzlies."
There are no grizzly bears in Tennessee, as far as I know. They were our basketball team, once. Vancouver's team, British Columbia's team. Until they weren't, and they moved away.
Kids today probably don't even remember those days. They follow the San Antonio Spurs, or the Golden State Warriors, or whoever the flavour of the moment is.
But Vancouver had a hometown team, and not that long ago.
We lost with those Grizzlies, and suffered with them, in those early years starting in 1995 when Arthur Griffiths first brought a franchise to town. The NBA stocked our team with castoffs, whoever other teams didn't want, and wished us the best. Greg Anthony, Byron Scott, Blue Edwards, Benoit Benjamin.
As a result we lost frequently, maybe more than any other team in professional sports. Our record was 15 - 67 that first year. It was 14 - 68 the next year. Things didn't much improve after that.
The Grizzlies were never a true rival to the Canucks, of course. Vancouver is a hockey town, and always will be.
But it was electric to have professional basketball in town, if only for those few years. Vancouver had played second or third fiddle to Toronto and Montreal for so many decades, and having an NBA franchise made it feel like the city had finally made it, somehow.
And when they actually won a game? The crowd at GM Place reacted like the team had just brought home the NBA title. It was mayhem.
Blog continues below slideshow:
For those of us who attended the games, the names from those early teams are burned into our memories. Starting with Bryant "Big Country" Reeves, our very first draft pick, a gigantic farmboy who is no doubt back in Oklahoma by now.
There was our only legitimate star, Shareef Abdur-Rahim, who averaged over 18 points a game but could never win all by himself.
There was Mike Bibby, the Arizona point guard whose Grizzlies jersey I have to this day. People still stop me on the street in New York City -- Bibby ended up playing for the Knicks at the end of his career -- amazed at the ancient relic I'm wearing. I've been offered good money for it.
As the Grizzlies kept losing, and attendance kept falling, the writing was on the wall. After six seasons, they were still only 23 - 59. Barely 13,000 people took in the games that final year. After all, there's only so much constant losing a city can take.
When he bought the team from cellular magnate John McCaw, new owner Michael Heisley vowed to keep the team in Vancouver. He didn't, of course, and the team finally bolted after the 2000/2001 season.
Having your sports team leave is a traumatic thing. In New York City, where I live now, for instance, people still talk about the Brooklyn Dodgers leaving town. That was in 1957.
So sometimes those old Grizzles memories come trickling back. A few of those Grizzlies staffers went on to bigger things: Our old general manager, Stu Jackson, worked in the NBA's front office. Our former coach, Lionel Hollins, now heads up the Brooklyn Nets.
But the players have all long since retired, as far as I know, and fans' memories become increasingly misty with each passing year.
In my mind, though, I will never accept the "Memphis Grizzlies." They were ours, once, and still are.