Psst ... don't tell anyone, but there's a low-level invasion going on.
It's of New York City, by Canadians. Tens of thousands of us, standing out from the locals by munching Montreal-style bagels, celebrating Thanksgiving early, and generally acting polite.
And a growing number of us seem to be from the West Coast. But just because we're here, doesn't mean we don't miss the hell out of Vancouver sometimes.
I figured I'd ask a few expat Vancouverites about what they miss most about home. Here's what they said.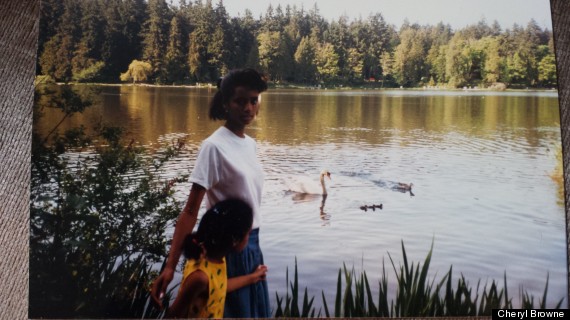 Cheryl Browne, Entrepreneur, 42
What she misses: Stanley Park
"I grew up in the West End, so Stanley Park was my go-to place as a kid. I could get on my bike and just be gone for a while. I would bring some breadcrumbs, and feed the ducks, and be out in the middle of nature.
That has influenced me a lot as a parent. Now I live in Bedford-Stuyvesant, Brooklyn, where there's not a lot of nature. But it's important for me that my kids get that, so we go camping a lot, and raise plants and grow some of our own food.
My favourite place was Beaver Lake, because it was a little remote and not that easy to find. I always felt like I was far away in the forest. I also had my favourite tree, where for some reason I used to put pennies in the bark. Once I took my kids back to that tree. It's huge now."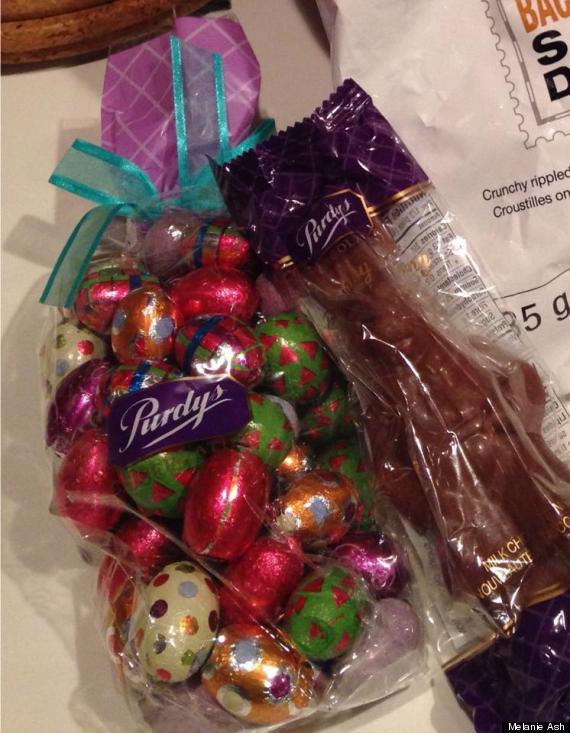 Melanie Ash, Lawyer, 42
What she misses: Purdy's Chocolates
"I crave Purdy's like nothing else. I always buy it when I go home, and make it last as long as I possibly can. I also count on my mom to send me some for Easter or Christmas. Sometimes I even order it here in New York City, but that's really expensive.
My grandparents lived around 15 minutes away from the factory on Kingsway, so we used to drive there and get factory seconds. It was chocolate that hadn't passed muster, like a chocolate bunny that was missing an ear. We would get a paper bag full of that stuff, and it was always way cheaper.
It's really a West Coast thing. Canadians from further east only know Laura Secord. But for me it's always been Purdy's. I can even tell the difference between Canadian and American chocolate, no problem. And I can literally eat a whole chocolate Santa in one sitting."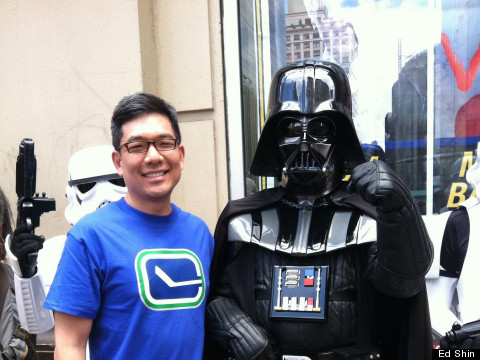 Ed Shin, Physician/Entrepreneur, 43
What he misses: The Canucks
"I've been a lifelong Canucks fan since I was 10 years old, going out to games at the Pacific Coliseum. Now I follow them on the Internet, but it's just not the same as when you're in the hometown of the team you love. Especially in Vancouver, where the Canucks are the NFL, NBA, MLB, and NHL all wrapped into one.
The Canucks represent a huge amount of pride and pressure and heartache and obsession for the city, and I miss that. Here in New York there are so many sports teams that everything is diluted. The Giants, the Jets, the Yankees, the Mets -- they even have three hockey teams.
That's why, when I visited Vancouver during the 2011 playoff run, it was so much fun to be a part of. It seemed every single car had a Canucks flag. Then I came back to NYC, and no one was even paying any attention to hockey. Even when the Rangers made the Stanley Cup finals, they barely realized what was going on."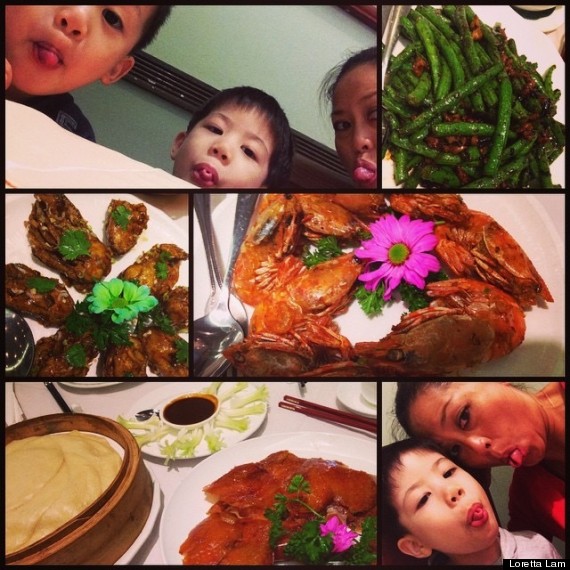 Loretta Lam, Corporate Accountant, 37
What she misses: Asian food
"I moved to New York City 11 years ago, and immediately I found it challenging to find quality, authentic Chinese food. It's pretty terrible, especially when it comes to dim sum. So when I go home to Vancouver there are certain places I always go to, and certain food I always get.
My favourite restaurant is Red Star on Granville. They're known for their Peking Duck and the quality of their dim sum. Another one is called Shanghai River, in Richmond, and that's where I get soup dumplings.
Those places are definitely on my list. Whenever I fly home in the middle of the night, the next morning I'm going for dim sum at Red Star. I tell my New York friends all the time that the Asian food in Vancouver is the best. But they don't know any better, because they have nothing to compare it to."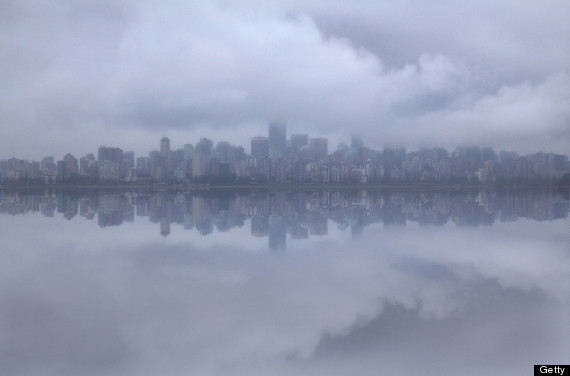 Elliot Brown, Banker, 35
What he misses: West Coast rain
"My wife is Brazilian, and she always looks at me funny for saying that. Being damp and soggy doesn't seem like something you would miss.
But the fact is, when it's raining in Manhattan and you step out of your home or office, it makes you think that everything has just swelled out of the sewers. I guess you get used to it after a while, and become numb to it. But it certainly doesn't make you feel clean.
But when it drizzles in Vancouver, it smells like trees and pine cones and all that good stuff. It's a nice, earthy, West Coast feel. It makes me feel at home."
When you're away from Vancouver, what do you miss? Let us know in the comments.
ALSO ON HUFFPOST: