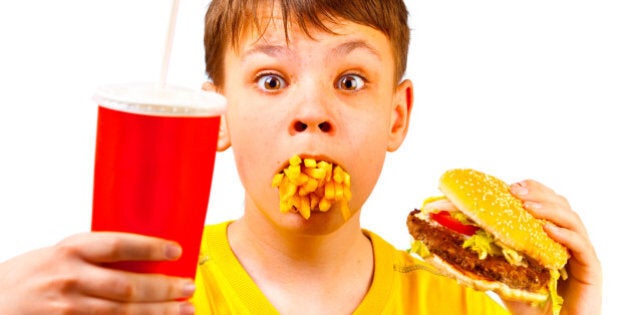 Canadians love to think that we're healthy compared to our neighbours to the south. That's why the recent news that kids meals at fast food restaurants are saltier in Canada than the U.S. was so astonishing. Why should the same Chicken Nugget Happy Meal have almost 1.5 grams of sodium in Canada, about 1 grams in the U.S. and 0.75 grams in the United Kingdom? And more importantly, what is all of this sodium doing to the health of our kids?
How much salt is too much for kids?
That means when kids eat a fast food meal, they're not only getting way more salt than they need in one sitting -- they're likely getting more than they need for an entire day!
For example, a KFC Junior Chicken and Fries meal contains more than 3.5 grams of sodium. That means if kids eat this one meal, they are getting more than double the safe upper limit of sodium in a day.
You might be thinking, "Not my kids. We eat pretty healthy." Well, 77 per cent of children ages one to three and 93 per cent of children ages 4 to 8 years old are getting more than the safe upper limit of sodium each day. Parents need to take action!
Amounts above the safe upper limit can have toxic effects. This is seriously scary. Getting too much salt is putting the health of Canadian children at risk.
What are the health hazards for kids eating too much salt?
In children, too much salt can cause high blood pressure and damage to blood vessels, which increases their risk of heart disease and stroke when they're adults.
Children with diets high in salt are also more likely to be obese later in life.
For the first time ever, we are seeing children develop health problems that we used to think only happened with aging. It is a very real scenario that parents will be outliving their kids if we keep feeding them unhealthy diets and don't encourage them to be physically active.
Why are Canadian kids' meals higher in salt than in other countries?
The fact that other countries have the same products with way less sodium means they are already available and taste tested. Like the U.K., we can reduce sodium in products gradually and the taste buds of Canadians will adapt. The food industry has all of the tools they need to reduce salt in our food.
Currently, Health Canada's sodium reduction strategy is totally voluntary. So it's not a surprise that food companies haven't volunteered to lower salt in their products and risk having consumers notice and buy the competition instead. Health Canada should make reducing sodium in the food supply mandatory so the food industry is forced to make changes to their products.
How can parents keep an eye on their kids salt intake?
Children's eating habits continue into adulthood, so healthy eating needs to start right away.
Look at the Nutrition Facts table for amounts of sodium. Choose foods that have 10% daily value (DV) or less of sodium per serving.
Make grilled or roasted chicken and serve that instead of chicken fingers. Make extra chicken so you can put it on sandwiches instead of deli slices.
Chop up lots of colourful fruits and vegetables and serve with yogurt dips instead of having salty snacks.
Make your own marinades and dressings when you can.
Leave salt out when you're cooking. Trust me, the pasta will still cook well and taste great without salting the water!
Experiment with salt-free seasonings like herbs, lemon juice, vinegars and spices. Set up a buffet of different flavour options and have kids add their own to their meals.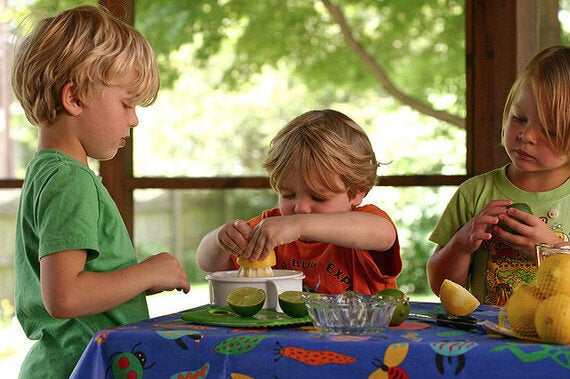 Check the menu online before you go to the restaurant to identify lower sodium options.
Get sauces and other condiments on the side.
Ask to have your food prepared without salt when you can.
The more kids learn about food, where it comes from and how to prepare it, the more likely they are to be healthy eaters and have a healthy relationship with food. Get kids involved in cooking even if it's as simple as stirring or helping choose ingredients. Kids love to try foods they helped make!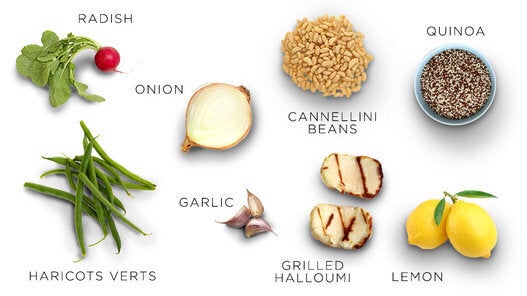 What Nutritionists Eat For Lunch