Klaus Vedfelt via Getty Images
If you're using Instagram, Pinterest, Facebook and other social media platforms to motivate you to follow a healthier diet, that's awesome. The problem is, many of the images and messages you'll find may be damaging to your self-esteem. Read my previous post "Is Social Media Destroying Your Body Image" for more on the subject.
What's wrong with looking at hundreds of pictures of beautiful, slim women with perfect abs day in and day out?
Studies have shown that looking at these pictures can lead to depression, anxiety, body shame and sexual dysfunction in some women. In one study, women who browsed Facebook for 20 minutes experienced greater body dissatisfaction than women who browsed the Internet researching a specific topic.
Some women may see social media as an online beauty pageant, putting their self-worth on how many likes they get.
For women who already struggle with perfectionism, social media can feed and worsen insecurities. Research has shown these women have even more negative and obsessive thoughts about their appearance after using social media. This is especially dangerous for teenage girls who thrive on acceptance, and teenage girls are some of the heaviest users of social media.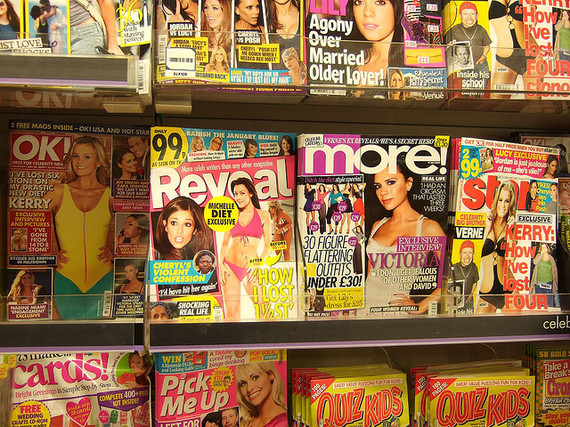 (Photo credit: JaimeLondonBoy via Flickr).
So now that I've painted such a dismal portrait of social media and body image, surely there are positive things about it? There certainly are!
Ways social media can promote health
Research has also shown using social media can help people feel connected to others. Being in control of how you're seen by others may have a positive effect on how you see yourself.
One of the pros (and possible cons) of social media is it has given everyone a voice. Do you want to add to the negativity or make social media a positive space?
If you don't like the message, change it!
Here's a great example of a person who did just that. Benjamin O'Keefe, a 19-year-old recovering from anorexia, started a Change.org petition reprimanding Abercrombie & Fitch's CEO for comments that they only make clothes for thin people. More than 80,000 people signed Ben's petition, and Abercrombie recently announced it will carry plus sizes.
Did you know that weight loss ads on Facebook are targeted to preteen and teen girls? A 15-year-old girl is urging the company to stop targeting these body shaming ads at her and other young women.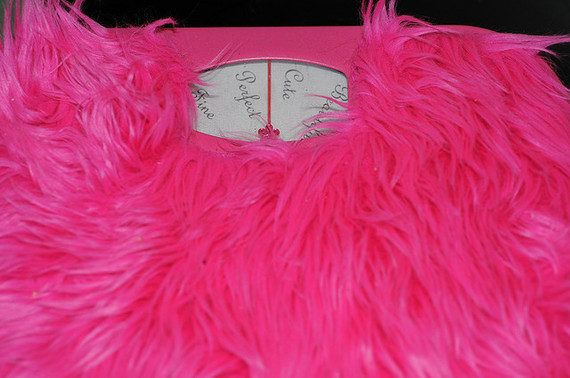 (Photo credit: Phillippa Willitts via Flickr.)
Christy's 10 Tips for Using Social Media for Health
1. Post realistic images and support others who do the same.
The newest, best trend in social media is body honesty. This is a good trend because it's helping get images of real people onto social media, not just women looking perfect.
2. Focus on what your body can do, not how it looks. Why not post what you're doing for your health or what brings you joy rather than how you look? Talk about health rather than size.
Here's a great example: Lauren Conrad from The Hills is removing all references to "skinny", "thin" and "slim" from her website.
3. Make your social media messages positive. A recent Dove survey found that four out of every five negative beauty tweets from women were about themselves. It's time to tweet motivation and inspiration to others and be good to ourselves! This is important to be good role models to the younger girls now using social media. A shocking 80 per cent of American 10 year olds have been on a diet.
Check out Pink's awesome response to Twitter haters saying she's gained weight.
4. Keep your social media private so only people who know you can comment. That means you can avoid the haters who comment on other people's bodies.
5. You are in control of who is in your feed. If someone is posting pictures that make you feel bad about yourself, silence them on Twitter or stop following them on Instagram. Block any negative people so they can't contact you.
6. Report harmful images. Facebook, Tumblr, Pinterest and Instagram all take harmful images seriously. They rely on users to report images that are inappropriate.
7. Only like, favourite, retweet and share images that focus on health over the "perfect" body. Follow celebrities that promote positive body image like Jennifer Lawrence.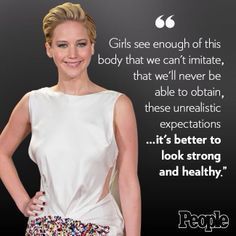 (Photo credit: People Magazine).
8. Make peace with #FOMO (fear of missing out). You can't be everywhere at once! Research suggests the more time you spend on social media, the more your self-esteem will suffer.
There are also studies saying that constantly checking for social media updates increases stress levels. Set up some screen-free time like dinner, evenings, mornings, whatever you can, to take a break and focus on you.
9. Parents: Talk to your children about social media.
Questions to ask about the impact of social media:
How does it feel when someone approves of your picture?
Why does it feel important to stay connected to your friends online?
How many times a day do you find yourself comparing yourself to someone else?
Have you ever felt worse about yourself after scrolling through a social media site?
This kind of empowered awareness can help inform your child's choices.
10. Use the #80twentyrule hashtag for pictures and messages that are focused on health vs. image.
80 Twenty means eating well to nourish your body, choosing healthier options 80 percent of the time and allowing yourself less healthy "treats" 20 per cent of the time. Food is one of the pleasures of life and is meant to be enjoyed!
What are your tips for staying health-focused on social media? Share in the comments below or tweet me @80twentyrule.
ALSO ON HUFFPOST:
You Know You're A Social Media Addict When...