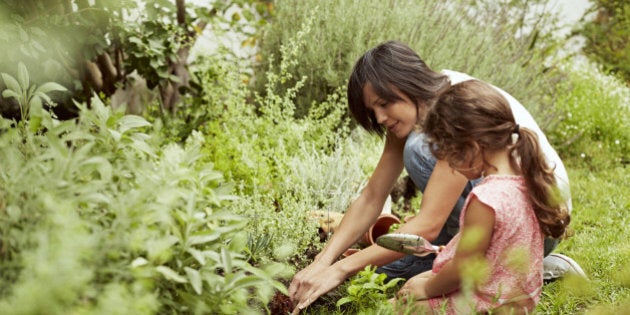 Spring is finally here -- and so is time to dig in the garden! 'Tis the season for planting beets, radishes, herbs and baby greens.
Planting your own produce also maximizes nutrition, as freshly-picked vegetables and herbs are at their peak for antioxidant, vitamin and mineral content.
Whether you're a condo dweller with a window sill or small balcony or you're lucky enough to have a backyard to plant in, here are five expert tips to get your garden a (green) thumbs up!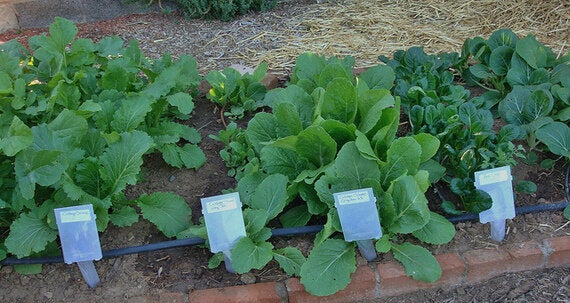 1. To seed or not to seed
Seeds are less expensive than seedlings, but seeds require planning and planting indoors a couple of months before spring arrives. If you want to start your plants from seeds, keep in mind you need to give them plenty of TLC and the right amount of water each and every day to get them going.
Does that seem too high maintenance for you? Do you want to get planting pronto? Pick up some seedlings or potted herbs or tomatoes that are ready to plant from a gardening centre or grocery store. Save yourself the aggravation! You can also choose veggies that can be started outside (see #2).
Some vegetables are demanding and others pretty much grow themselves. If it's your first foray into gardening, start with easier to grow options to boost your confidence.
Options that are great for beginners include sow-and-go options like carrots, beets and radishes. All you have to do is plant, cover with soil and water, and they'll be growing strong in no time.
Herbs are also fairly easy to grow. You can find potted herbs at most grocery stores if starting from seed seems too intimidating and transfer them to your garden.
If you're keeping your herbs indoors, put them in a south-facing sunny window where they'll get at least four hours of sun each day. Dill, parsley, cilantro and chives tend to do better in smaller areas (they usually grow to one foot in diameter).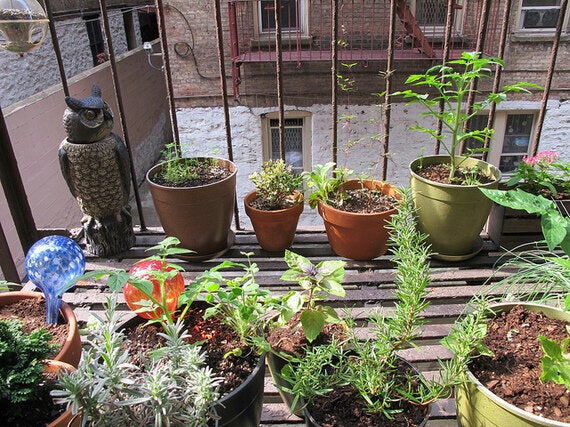 Gardening expert Frankie Flowers recommends you take it easy on the amount of plants you take on. A single tomato plant will typically provide tomatoes for a family of four all season long. Do the math and only plant what you'll use to cut down on food waste.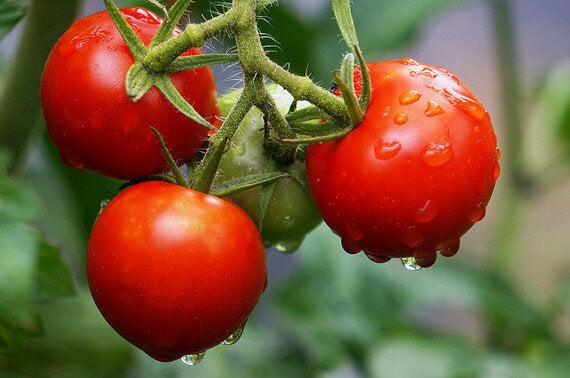 Chef Tim Mackiddie from Jackson-Triggs Estate winery recommends you pick your garden vegetables and herbs just before using them. You may think you're saving time by picking batches and storing them in your fridge, but the cold mutes the flavours.
Chef Tim also suggests you pick root vegetables when they're smaller for the best flavour and texture and so you can use not only the roots, but the nutritious and tender leaves.
5. Use the whole vegetable
Do you typically use beet roots but throw away the greens? You're missing out on nutritional benefits like beta-carotene, needed to prevent cataracts, and vitamin K, important for bone health and blood clotting.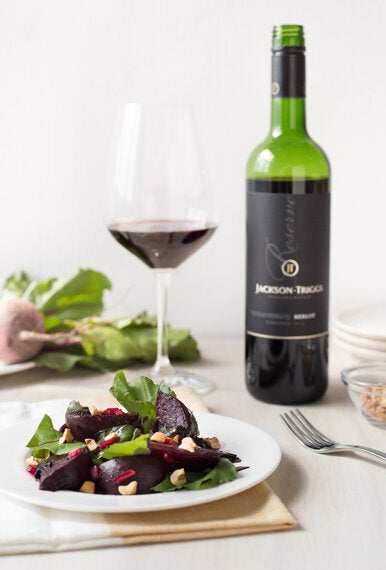 (Photo credit: Jackson-Triggs. Used with permission).
Are you a garden guru or a planting newbie? Share your garden photos and tips on Facebook at 80 Twenty Nutrition!
Disclosure: This article was supported by Jackson-Triggs Estate Winery. All opinions are 100% Christy's own.