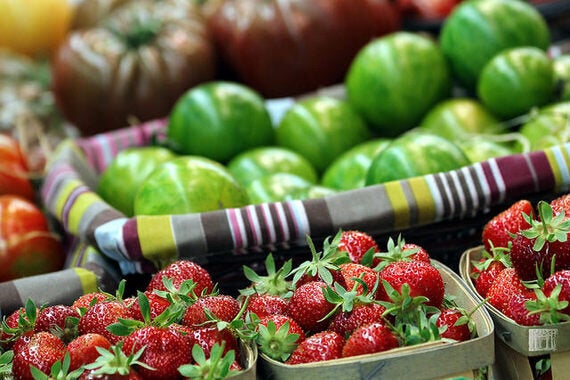 When you think of eating what's in season, you probably picture heading to your local farmer's market to pick up some fresh produce. Having the opportunity to connect with farmers is priceless, but not always an option depending on where you live and your schedule. Luckily, grocery chains and even big box stores are catching on and bringing in fresh fruits and vegetables from local farms when in season.
Walmart Canada has been making headlines for their focus on offering local and even organic food and increasingly working with local farmers to get high-quality produce into their supercentres across the country.
In the U.S., Costco is taking action to increase the supply of organic produce by lending farmers money to purchase more land and equipment.
Grocery chains such as Loblaw, Sobey's and Metro have pledged to increase local and seasonal foods in their stores, allowing smaller producers an opportunity for wider distribution. It seems many Canadians are willing to pay the price.
A recent survey from LoyaltyOne found that 87 per cent of consumers said they'd be willing to pay more for their groceries if more local foods were available. It's this buying power that drives big box stores and grocery chains to offer more local and organic foods.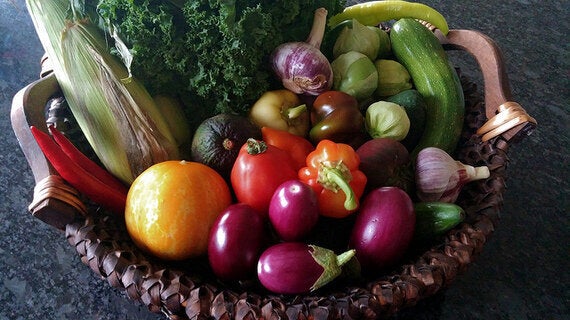 (Photo credit: Sue via Flickr)
Anti-food waste activist Jordan Figueiredo spearheaded Change.org petitions to Whole Foods and Walmart to carry "ugly" fruits and vegetables have made great strides in getting these stores to launch programs in the U.S. While cosmetically inferior produce used to end up in landfills, programs to sell less-than-perfect-looking fruits and vegetables at lower prices cuts down on food waste. Interestingly, "ugly" produce may even be healthier than flawless versions due to higher antioxidant content.
Cooking with Fresh, Local Ingredients
Fresh ingredients matter. Just ask chef and judge on the popular MasterChef and MasterChef Junior TV shows, Graham Elliot.
In his new cookbook, Cooking Like a Master Chef, Elliot proclaims, "I believe in letting food taste like itself and so, not surprisingly, I am pretty intense about eating fruits, vegetables and herbs when they are at their flavourful peaks."
I decided to try out a couple of Graham's fresh summer recipes from his book with the challenge of using as much local produce as possible from big box stores. Check out my quest with Elliot's Caribbean Shrimp Ceviche with Mango Salsa. Sure, mangoes aren't local foods, but I put a Canadian spin on this recipe by subbing in some seasonal favourites.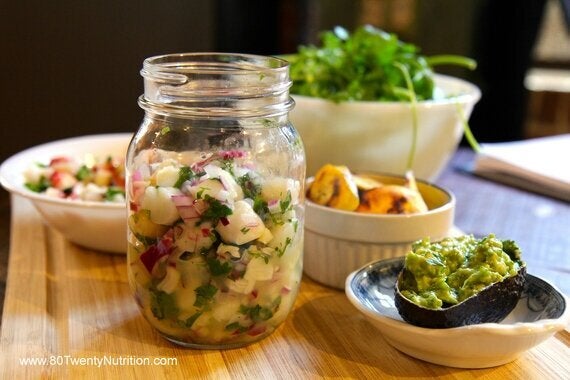 As Elliot says, "Most of all, I want everyone to cook. To push up their sleeves and get some good food goin' on, even if it means winging it now and then when it comes to the seasons."
Disclosure: This post was written in collaboration with Walmart Canada as part of the Fresh Program. All opinions are 100 per cent my own.
Follow HuffPost Canada Blogs on Facebook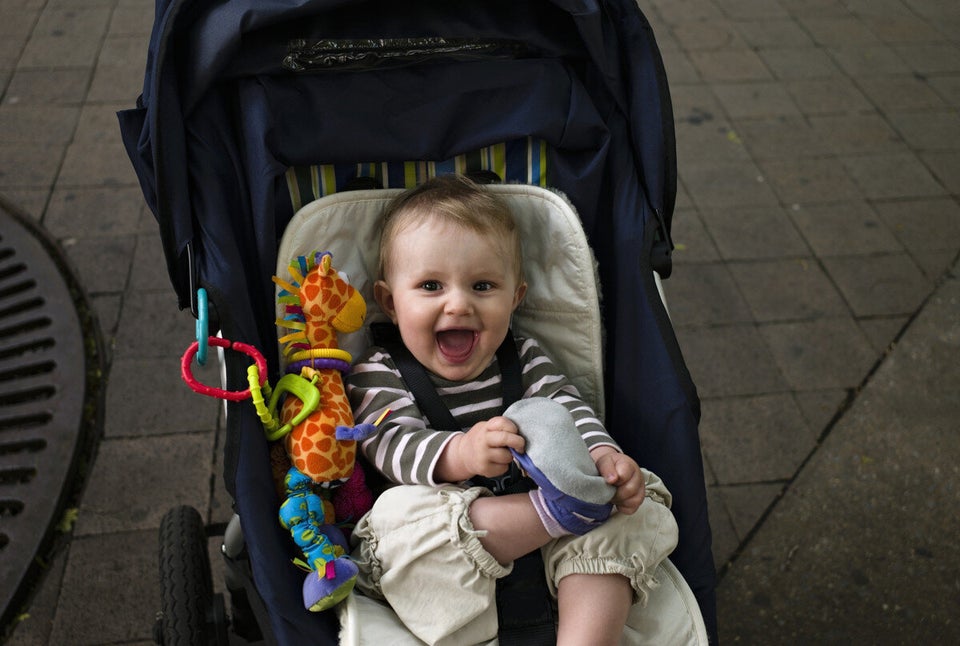 All The People You'll See At The Farmers Market