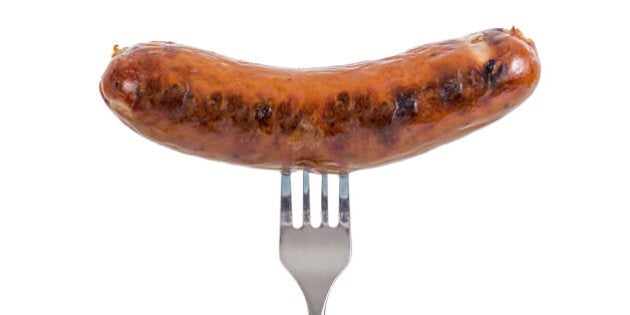 When I arrived at the studio, the security guard asked what I was being interviewed about. When I told him he exclaimed, "You're not gonna be too popular at the local deli now!" As a foodie and a dietitian, I was crushed. I gotta have my Canadian bacon from time to time.
So is bacon the new smoking?
Not exactly. As I tell my private clients and my patients at The Princess Margaret Cancer Centre, and as I said to news anchor Andrew Nichols, who interviewed me for the live CBC national newscast, it's your overall diet and lifestyle that matters. If you follow my 80 twenty rule and eat healthy foods such as vegetables, beans and lentils, fruit, nuts and seeds, fish and lean poultry 80 per cent of the time, you can have some of the less healthy options 20 per cent of the time. Whether it's sugar or bacon, no diet is 100 per cent perfect.
However, no need to never enjoy a sausage again. Cancer isn't caused by a single food: it's the overall diet that makes an impact.
My take: having a couple of strips of bacon on the weekend is fine. But if you're having salami in your sandwich every day and packing your child's lunch with bologna, it may be time to swap in some healthier alternatives.
Make "Meatless Mondays" a bigger part of your week
Even better for reducing cancer risk? Replace some of that red meat with foods that come from plants such as beans, lentils, chickpeas and a sprinkling of nuts and seeds. Plant-based diets can help fight cancer by not only replacing some of the saturated fat from animal-based foods and red meat, but are loaded with cancer-fighting phytochemicals, antioxidants and fibre.
Red meat defined: Beef, veal, pork, lamb, mutton, horse and goat.
The WHO report also encouraged people to avoid cooking meat at high temperatures such as pan frying and grilling, as this creates chemicals linked to cancer.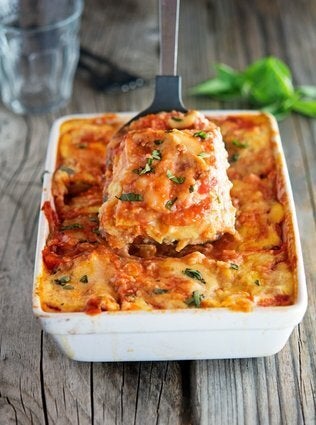 Healthy Comfort Food Recipes